Mark Wood
12/09/2017
Score: 80
Handicap: 8.6
Good design
I liked:
Caddies always very good.
| | |
| --- | --- |
| Overall | |
| Value for money | |
| Conditions | |
| Layout | |
| Caddies | |
| Drink stops | |
| Clubhouse | |
| Difficulty | |
Richard Goodwyn
22/08/2017
Score: 88
Handicap: 15.5
Course Maintenance
I liked:
The staff is very friendly.
Needs to improve:
The caddy I had # 272 was much older. I would not recommend her to any future players. I assumed the older they are the more experience they have but in her case, not! Caddies need to know the course, and greens. They need lot of training in these two areas. When it comes to the club house staff, when the coordinate with the golf clubs for date time and cost, they should not change the cost when there is a holiday. The golf clubs advertise dates, time and cost but when they get to the course, they say its Thai holiday and charge more. This is not right and if I was managing a golf club, I would pull all my player and take them to another course that has Sport Day.
| | |
| --- | --- |
| Overall | |
| Value for money | |
| Conditions | |
| Layout | |
| Caddies | |
| Drink stops | |
| Clubhouse | |
| Difficulty | |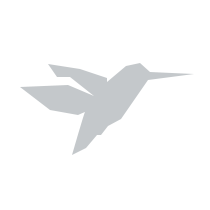 Sally Morgan
17/05/2017
Score: 97
Handicap: 40.4
I liked:
None
Needs to improve:
Everything
| | |
| --- | --- |
| Overall | |
| Value for money | |
| Conditions | |
| Layout | |
| Caddies | |
| Drink stops | |
| Clubhouse | |
| Difficulty | |