Is this the most exclusive golf course in Thailand?
Due to open this year, and designed by the architect who created the Olympic course in Brazil six years ago, Bangkok is about to add another golfing gem to its list, Ballyshear Golf Links.
The most unique course similar to a classic Scottish links, is to be unveiled in Thailand and will also be one of the country's most exclusive.
Gil Hanse, a renowned architect whose works include Castle Stuart Golf Club in Scotland and the Rio 2016 Olympic Course in Brazil, will debut his first original design in Asia when the Ballyshear Golf Links at Ban Rakat Club opens for play in mid 2022.
Who is Gil Hanse?
Maybe not as easily recognised as a leading golf course designer over here in Asia, where Nicklaus, Faldo and Norman have made their mark, Gil is still not light weight.
Gilbert Hanse is an American golf course architect, who along with his business partner Jim Wagner, was selected to design the Rio 2016 Olympic Golf Course, the first Olympic venue to host golf since 1904.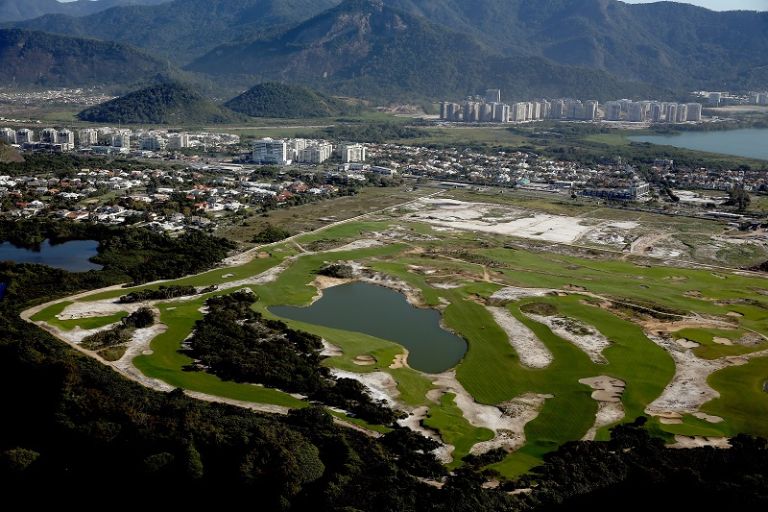 This talented 58 year old has designed many top courses including these original design projects:
California
Florida
Jupiter, Florida – Opening in 2021
Bowling Green, Florida – Opened in 2017
Georgia
Cobbtown, Georgia – Opened in 2018
Massachusetts
Hingham, Massachusetts – Opened in 2005
Edgartown, Martha's Vineyard – Opened in 2015
Mississippi
West Point, Mississippi – Opened in 2016
Nebraska
CapRock Ranch
Valentine, Nebraska – Opened in 2021
Horse Course at The Prairie Club
Valentine, Nebraska – Opened in 2010
New York
North Carolina
Pinehurst, North Carolina – Opened in 2017
Pinehurst, North Carolina – Opened in 2018
Pennsylvania
Malvern, Pennsylvania – Opened in 2001
Elverson, Pennsylvania – Opened in 2004
Avondale, Pennsylvania – Opened in 1998
Tennessee
Texas
Circle T Ranch, Short Course
Westlake, Texas – Opening in 2021
PGA Frisco East Course
Frisco, Texas – Opening in 2022
Brazil
France
Saint-Laurent-Nouan, France – Start Date 2019, Opening in 2021
Scotland
Thailand
Ban Rakat, Thailand – Opening 2022
Gil Hanse - Lido Golf Club
Ballyshear Links — Gil Hanse's take on the classic Lido Golf Club that was paved over decades ago in Long Island, New York – will be opening just east of Bangkok at the freshly redeveloped and private Ban Rakat Club.
The original Lido was designed in 1914 by C.B. Macdonald and Seth Raynor, two giants of vintage style course architecture – with the 18th hole inspired by Alister MacKenzie's entry in a course-design contest.
It featured many of the classic template holes, such as the Redan, Biarritz and Punchbowl. Considered by many to be among the finest courses in the world, the Lido was plowed under to accommodate a U.S. Navy base in World War II.
Hanse, one of the top U.S.-based golf architects of the past 20 years, has reinterpreted the special Lido's 18 template holes here in Thailand, utilising the same order of holes except switching the second and sixth holes.
"These holes represent our inspiration and aspiration at Ban Rakat — just as they inspired Macdonald and Raynor at hallowed grounds such as The National Golf Links of America, Chicago Golf Club, and specifically Lido Golf Club." – Gil Hanse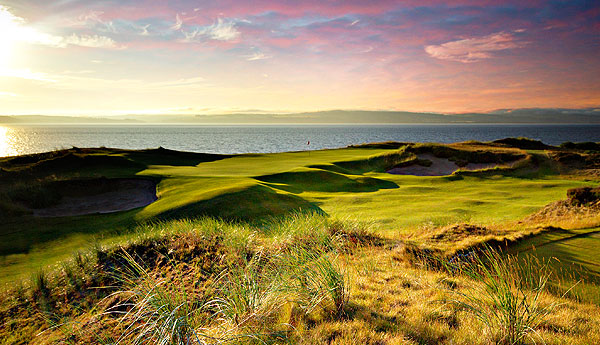 Castle Stuart, classic Scottish links course
Ballyshear Golf Links
At a time when golf clubs are being forced to shut down, it is refreshing to see several new courses being created in Bangkok and Pattaya.
The members-only Ballyshear Golf Links is on the site of the former Kiarti Thanee Country Club and is now taking shape some 35-40 minutes from Bangkok's downtown, and just 30 minutes from Suvarnabhumi international airport.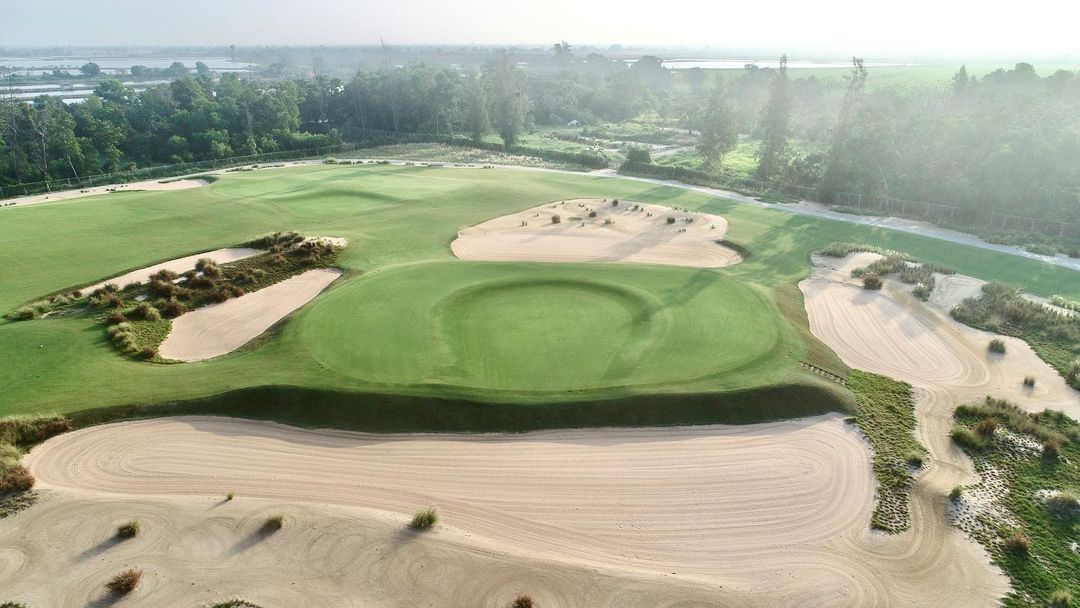 Tee times at the club are expected to be highly sought after.
In addition, Ballyshear Golf Links has a clubhouse designed by Kengo Kuma, who is known for his work on the new Japanese National Stadium in Tokyo with future hotel development on the horizon.
The Ballyshear course will become one of a kind in Southeast Asia.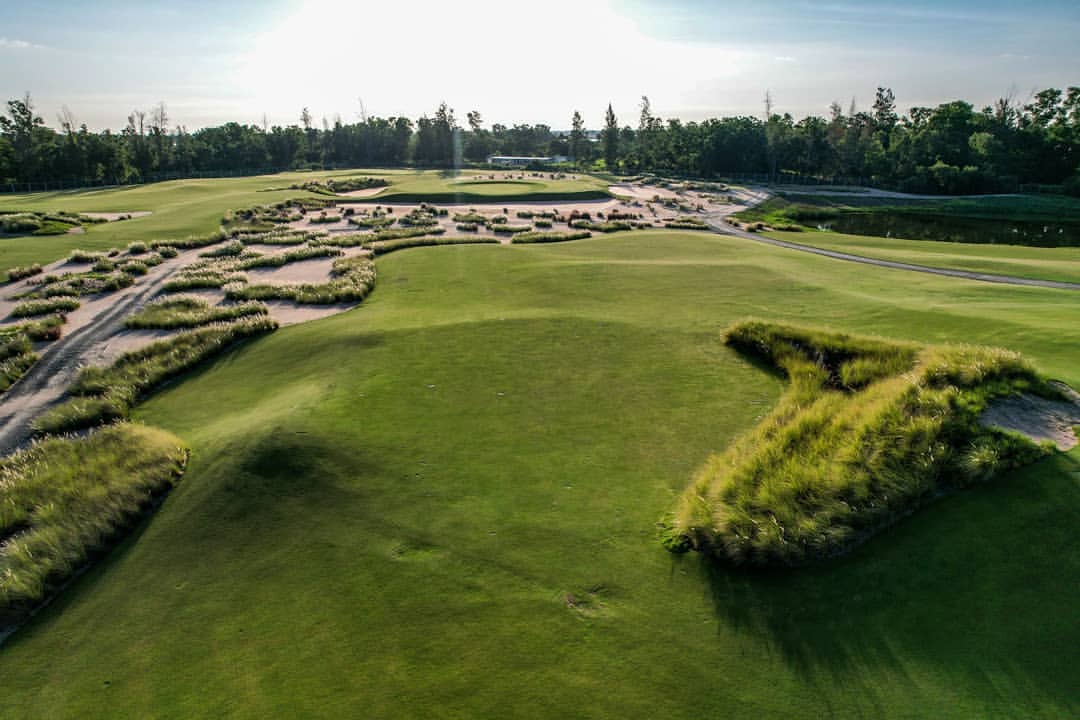 Conclusion
Tucked away in the rolling hills of Bangkok is Ballyshear Golf Links, a stunning new course designed by renowned golf architect Gil Hanse. With its lush fairways and challenging links-style layout, Ballyshear Golf Links promises to be one of the most sought-after courses in Southeast Asia. And with its clubhouse designed by Kengo Kuma, one of Japan's most acclaimed architects, this world-class golf club is truly a must-visit for any golfer seeking an unforgettable experience.
Take a look at the photos here, it looks very impressive and very different from what we are used to in Thailand