Bangpra International Golf Club, one of Thailand's oldest golf courses. Nestled in a secluded valley amidst lush tropical foliage, Bangpra golf club offers players of all levels a truly memorable golfing experience. With its attractive parkland environment and challenging layout, Bangpra golf club is a must-play for any golf enthusiast visiting Thailand.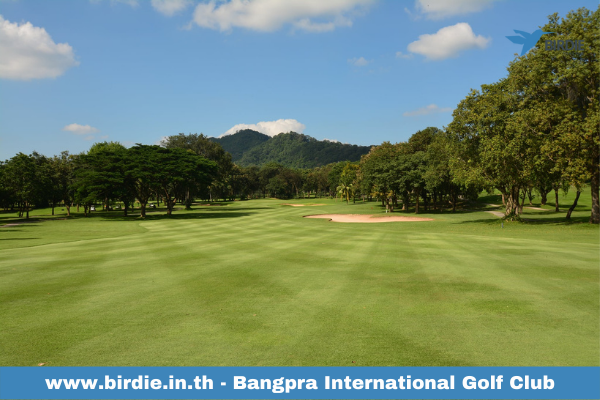 Course Design
Designed by world-renowned golf course architect Pete Dye, Bangpra golf club features 18 holes of championship golf, complete with scenic lakes, meandering creeks and strategically placed bunkers. The par 72 course measures 7,015 yards from the back tees, making it a true test of skill for even the most seasoned golfer.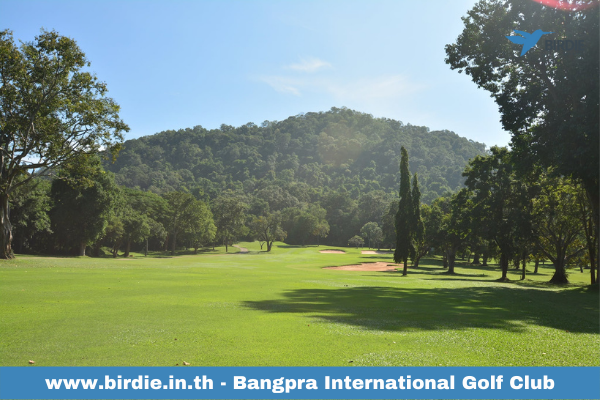 Course Layout
The front nine holes of the course wind their way through dense jungle, while the back nine offer breathtaking views of a nearby reservoir. Throughout the course, Dye has incorporated his signature design elements, such as elevated tees, large undulating greens and deep pot bunkers.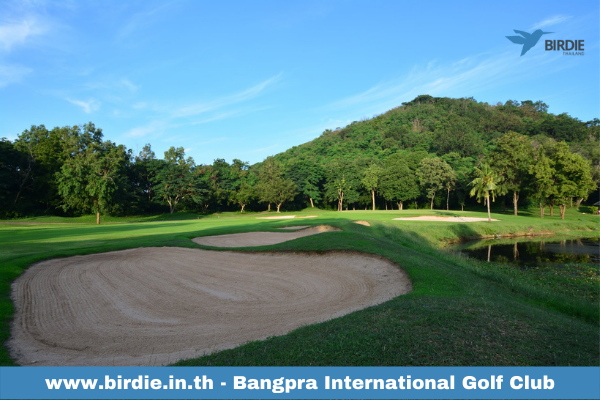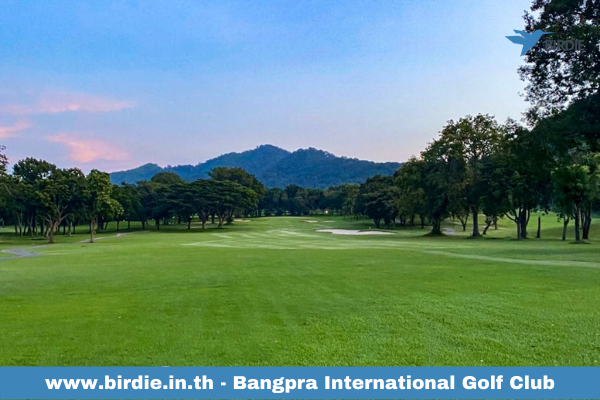 Club Facilities
In addition to the championship golf course, Bangpra International Golf Club also offers a full-service clubhouse complete with locker rooms, a pro shop and a restaurant. The restaurant offers Thai food, western food and even Japanese cuisine.
The friendly staff is always on hand to ensure that your visit is pleasantly enjoyable and memorable.
Bangpra golf club is very popular with Japanese golfers as apparent with their Japanese style baths in the changing rooms.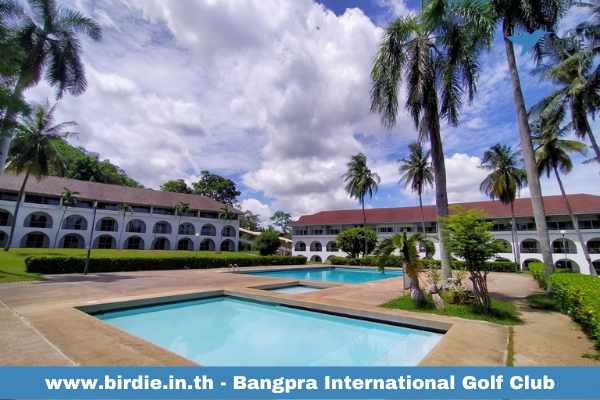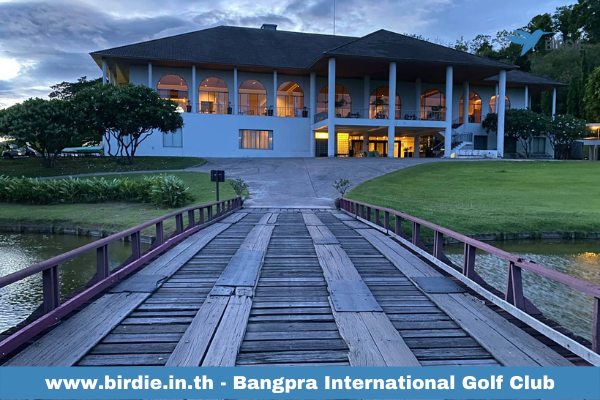 How to Play Bangpra International Golf Club
There is one single bit of advice that you must know before playing Bangpra golf club, this advice will save you at least a few shots no matter what your skill level and that is "Don't go long!" The greens at Bangpra are quick to say the least and if you go above the hole you might not be able to even hold the green. If you go really long with your tee to green shots you will have an impossible up and down so choose your club wisely when hitting your approach, take a little more time to get the distance right and if you aren't sure knock it into the front of the green for safety.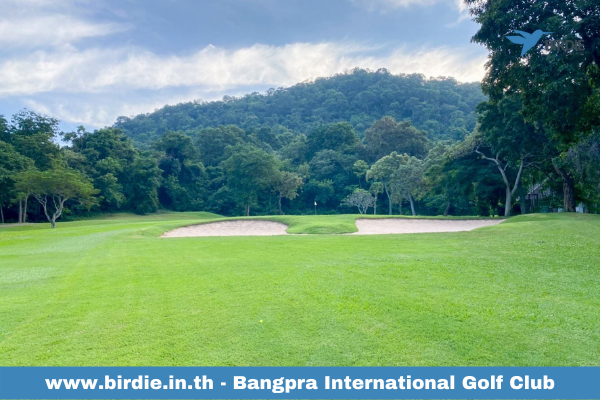 Bangpra is a more challenging golf course than the average and the greens are not the only protection this course has, the mature trees that line every fairway are big and wide, there are dangerous water hazards combine with slopes and hollows in the fairways.
Not all the fairways are challenging and there are several good width fairways but they are few and far between and even you happen to hit one these fairways the dome shaped greens will still cause you problems.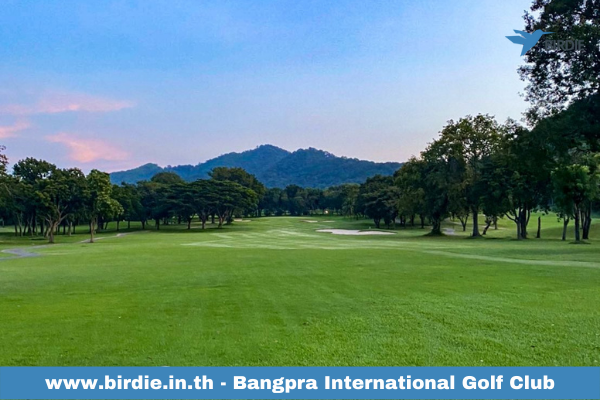 How to play golf at Bangpra International Golf Club
Join a golf group
One of the easiest ways to play golf on any of the pattaya golf courses is to join one of the many golf groups and golf societies. These groups are run by local expats and offer a friendly introduction into the game of golf in Thailand. All the golf groups in Thailand are listed here
https://birdie.in.th/en/golf-groups/thailand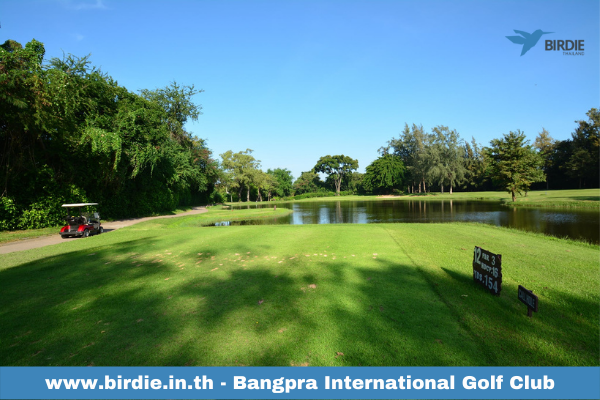 Join a golf organisation
There are several golf organisations in Thailand that are worth exploring as they often offer discount golf for a very small joining fee. Some of these golf organisations include
Pattaya Sports Club https://pattayasports.org/
Travelers Rest https://www.trggpattaya.com/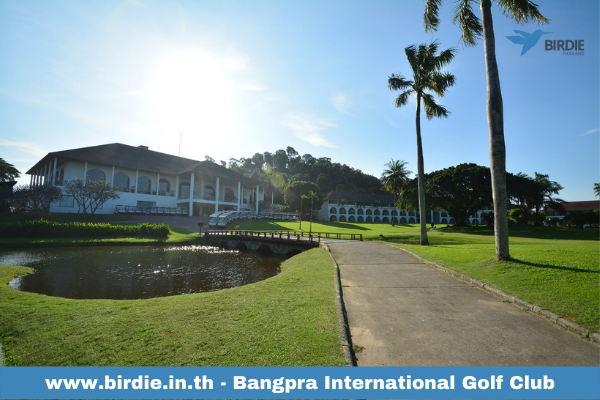 Go it alone to the Golf Course
If you don't fancy joining a golf group or golf organisation then getting a few friends together and going direct to the course is an option.
We recommend the Bolt app Or Grab for taxi service
https://bolt.eu/en/cities/bangkok/
Address: 45 Moo 6 Bangpra Ban Sriracha Chon Buri 20110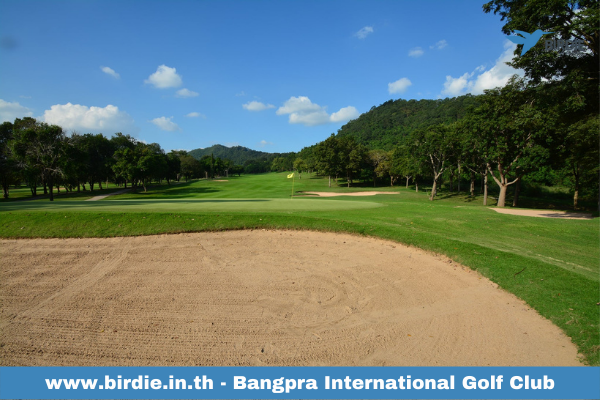 Booking a Tee Time
Once you have figured out how to get there you will need to book a tee time. Calling the course is the best option. You can call Bangpra International on 081 295 6154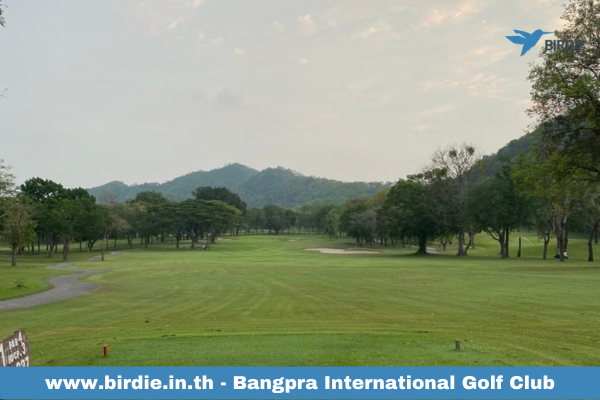 Renting some golf clubs
You can often get rental clubs at the courses but they are expensive and not always that great. The better option is to contact the local societies, they will always have clubs for rent and at a much better price around 400-600 baht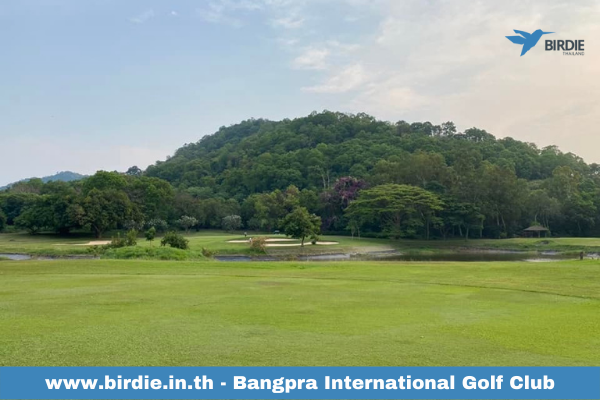 Golf Course Dress Code
I've noticed that many golfers get caught out here because they're on vacation and Thailand appears more laid-back, but you will need formal golf attire at Bangpra International Golf and Resort
Remember to take clothes for after the round, you will not be able to wear your golfing gear after the round as it will be full of sweat.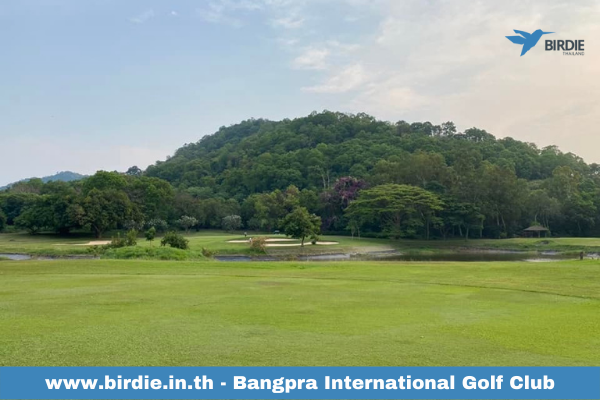 Some notes for the golfers in the Land of Smiles
Caddies are compulsory and a tip no lower than 300 baht is expected at top end clubs in Thailand
Golfers in a big group will need to book at least 1 month in advance
If you are playing and heavy rain starts you can often finish the round early and get a rain check which means you can come again with your green fee paid
Playing at the weekends is not advised, weekends is when the Thais play golf and the courses are often busy. Expect to wait for other golfers a lot and sometimes you'll get stuck behind a 5 ball, very common in Thailand
The golf course accept credit cards but take cash as the caddies don't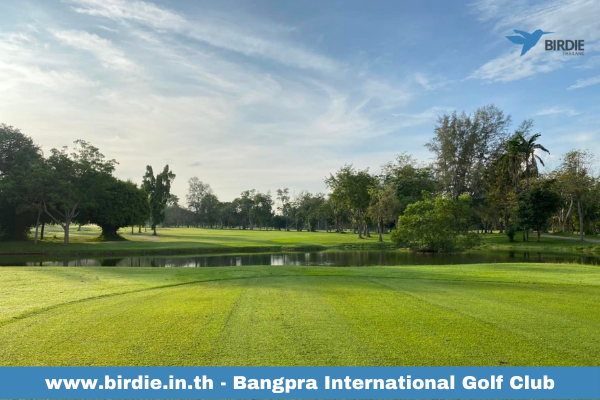 Bangpra International Golf Club is a great course for the more experienced golfer. It's not too long but it's very challenging. The greens are small and fast and the bunkers are deep. The course is also very hilly so be prepared for a tough walk or better still take one of their golf carts. If you are new to golf in Thailand or even on a golf holiday then I recommend joining one of the golf groups or societies as they will make your life a lot easier and introduce you to other courses and other golfers.
Have you played Bangpra International? How did you find it? Let us know in the comments below.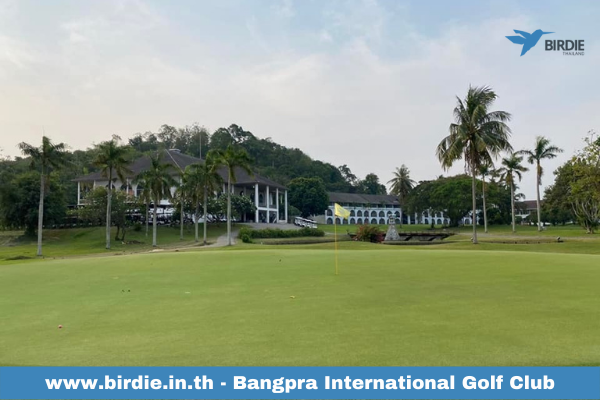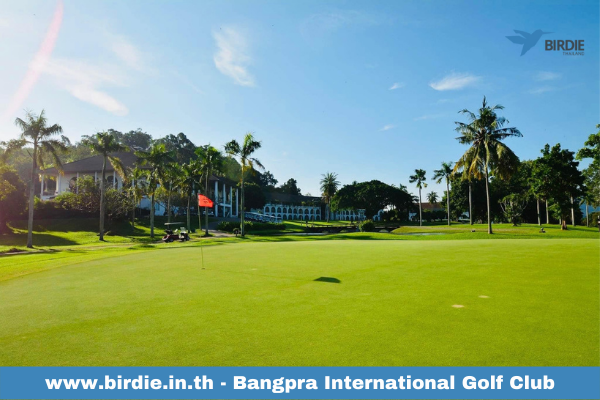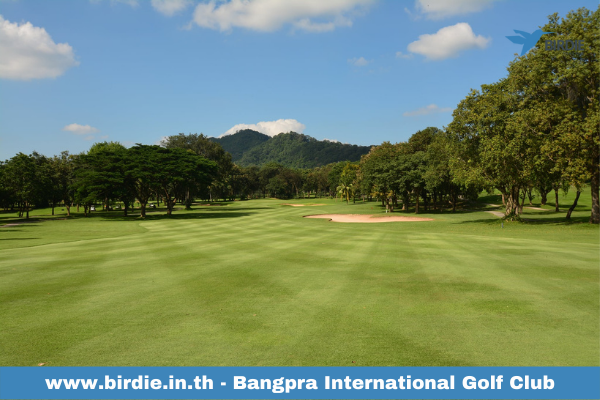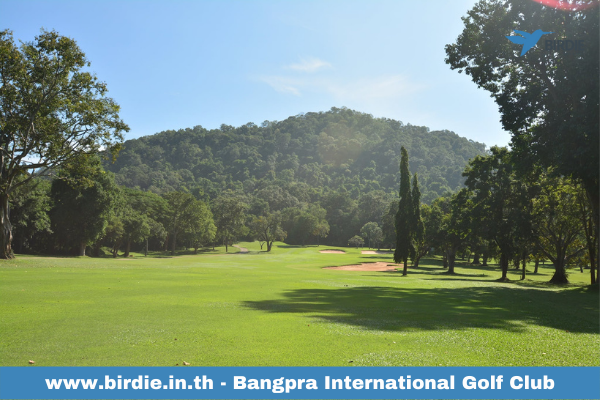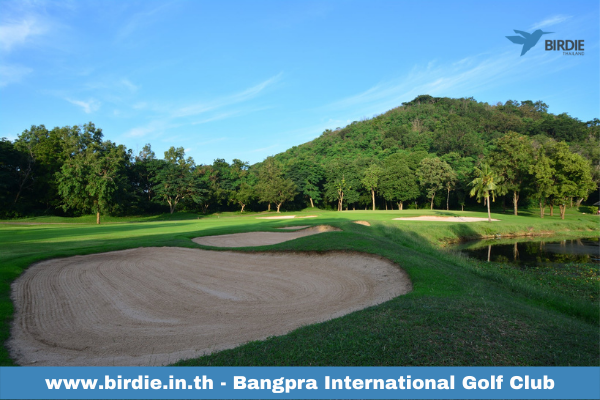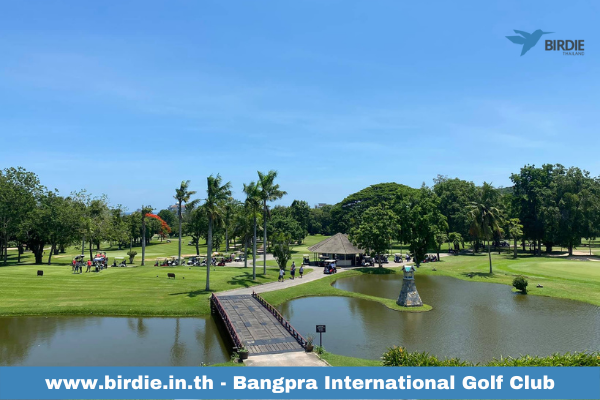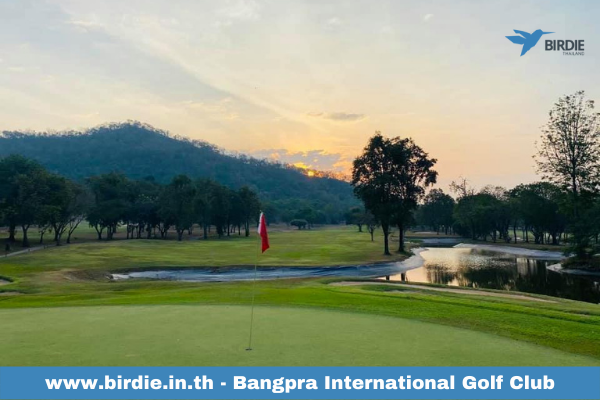 Bangpra International Golf Club Scorecard

Bangpra International Golf Club Course Rating (updated 2022)
Bangpra International Golf Club Slope Rating (updated 2022)
| | | | | | | | |
| --- | --- | --- | --- | --- | --- | --- | --- |
| Bangpra International Golf Club | White | 6496.0 | 124.0 | 72.1 | 124.0 | 72.1 | |
| Bangpra International Golf Club | Black | 7405.0 | 134.0 | 76.2 | 134.0 | 76.2 | |
| Bangpra International Golf Club | Blue | 6964.0 | 129.0 | 74.1 | 129.0 | 74.1 | |
| Bangpra International Golf Club | Red | 5483.0 | 126.0 | 72.4 | 126.0 | 72.4 | |