Khao Kheow Country Club is one of Thailand's most prestigious golf clubs. It is located in the province of Chonburi, about an hour's drive from Bangkok. The club has 27 holes, Courses A,B,C.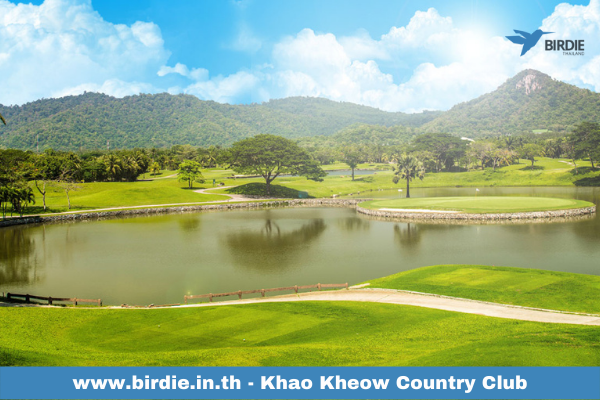 Course Design
The course was designed by renowned golf course architect Pete Dye and opened for play in 1992. The Khao Kheow Country Club has hosted a number of major tournaments over the years, including the AsianTour's Thailand Open.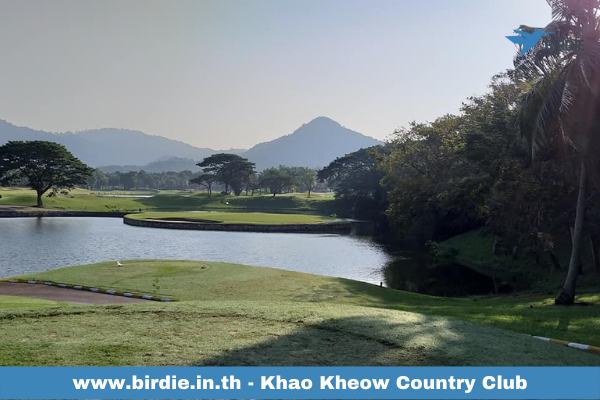 Club Facilities
The club also has a driving range, pro shop, and restaurant. The restaurant serves mostly Thai food but you can get a ham sandwich and fries if you want. The club is open to the public.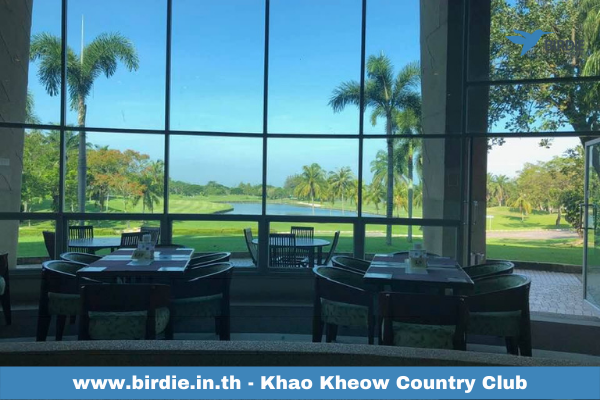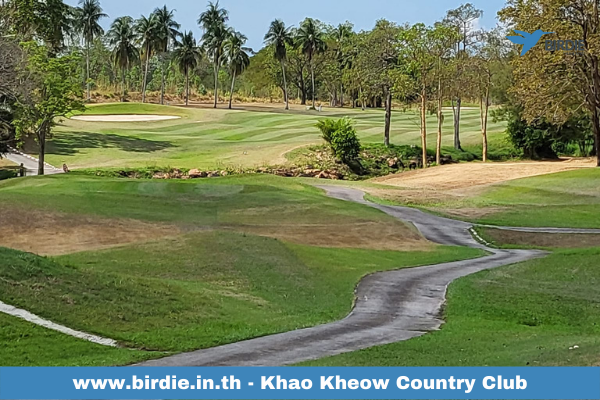 Course Layout
The course itself has 3 very different nines, the B course is the most popular as the finishing holes are hard, fair and very scenic. The iconic island hole is here on course B. The fairways are very tight on a lot of holes and often if you miss the fairway you are in the water. Water comes into play on pretty much all holes on this course so make sure you are driving it straight!
If you play during the dry season between November - March the fairways are sun dried and you can hit the ball for miles. Bunkers are plentiful but you spend most of the time trying to avoid the water that bunkers aren't really on your radar. The greens have hills and a ball on the green is no easy 2 putt.
If you take a moment to look around when playing you will notice you are surrounded by hills and mountains, it is a very scenic golf course.
To play this course well you need good course management, you need to think your way around the course and navigate the water.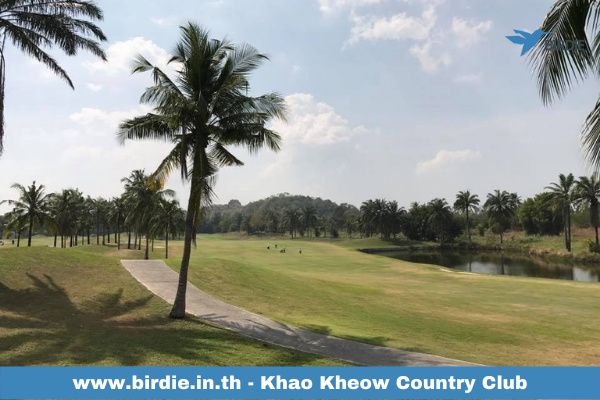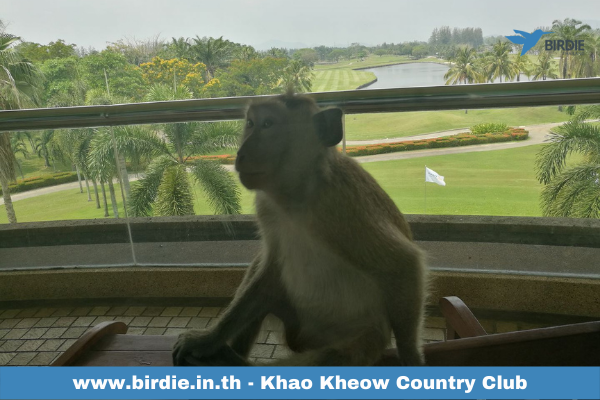 How to play golf at Khao Kheow Country Club
Join a golf group
One of the easiest ways to play golf in Thailand is to join one of the many golf groups and golf societies. These groups are run by local expats and offer a friendly introduction into the game of golf in Thailand. All the golf groups in Thailand are listed here by province
https://birdie.in.th/en/golf-groups/thailand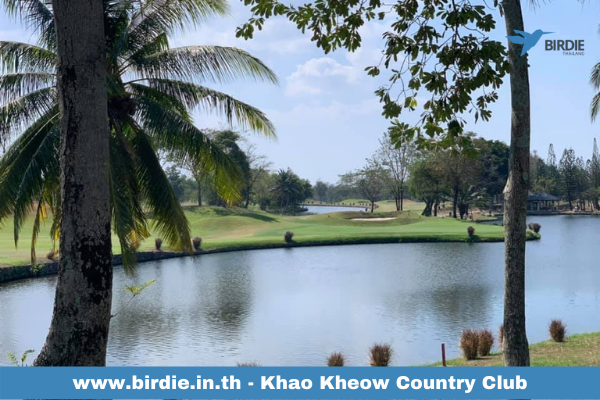 Join a golf organisation
There are several golf organisations in Thailand that are worth exploring as they often offer discount golf for a very small joining fee. Some of these golf organisations include
Pattaya Sports Club https://pattayasports.org/
Travelers Rest https://www.trggpattaya.com/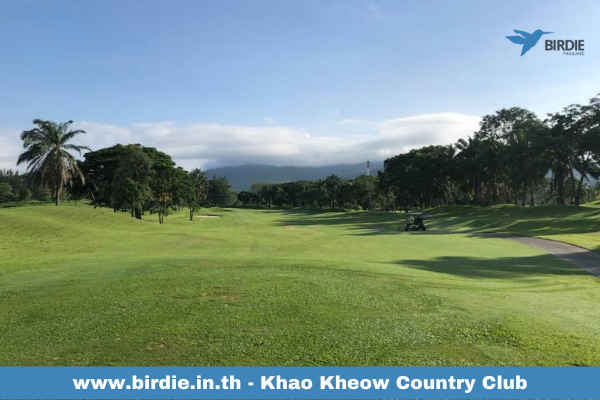 Go it alone to the Golf Club
If you don't fancy joining a golf group or golf organisation then getting a few friends together and going direct to the course is an option.
We recommend the Bolt app Or Grab for taxi service
https://bolt.eu/en/cities/bangkok/
If you prefer to rent a car then https://pattayarentacar.com/ in Pattaya or Bangkok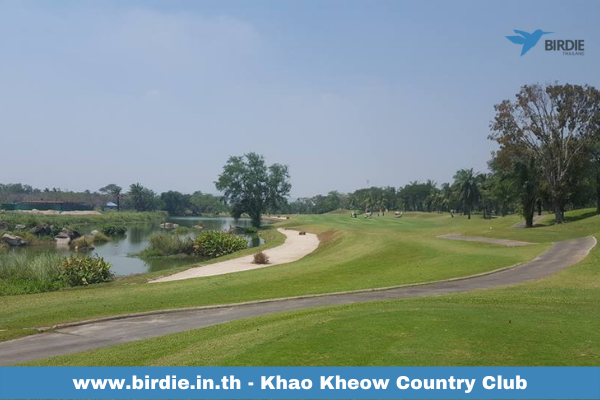 Booking a Tee Time
Once you have figured out how to get there you will need to book a tee time. Calling the course is the best option. You can call Khao Kheow Country Club on 038-318-000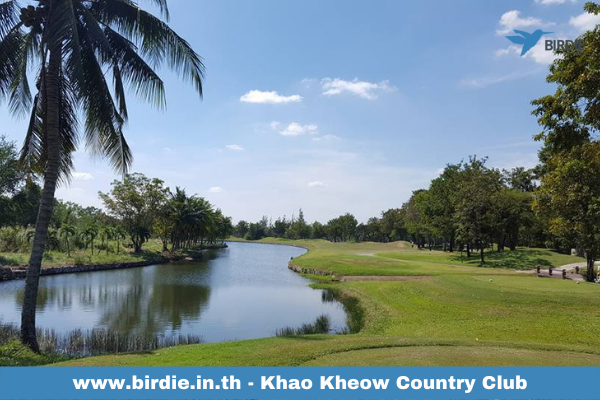 Renting some golf clubs
You can often get rental clubs at the courses but they are expensive and not always that great. The better option is to contact the local societies, they will always have clubs for rent and at a much better price around 400-600 baht
Golf attire
I have seen many golfers get caught out here because they are on holiday and things seem more relaxed in Thailand but rest assured you will need proper golf attire as all clubs will have a dress code. To be on the safe side just dress as you would back home but with shorts! You will need proper golfing footwear too. Footwear can be rented at most clubs but I would advise buying a cheap pair if you didn't bring your own. A cheap pair of golf shoes is around 1500 baht
Remember to take clothes for after the round, you will not be able to wear your golfing gear after the round as it will be full of sweat. All clubs have facilities on site for you to shower and change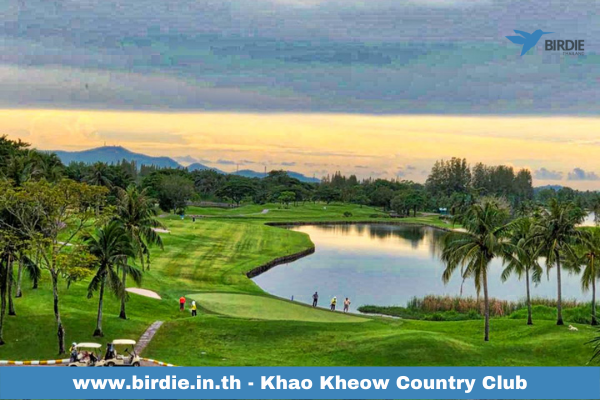 When you get to the club and you enter the clubhouse the reception is on your right where you will be greeted by the lovely staff. This is where you pay! After paying the lockers to change your shoes are down the steps and to the right, just follow the sign.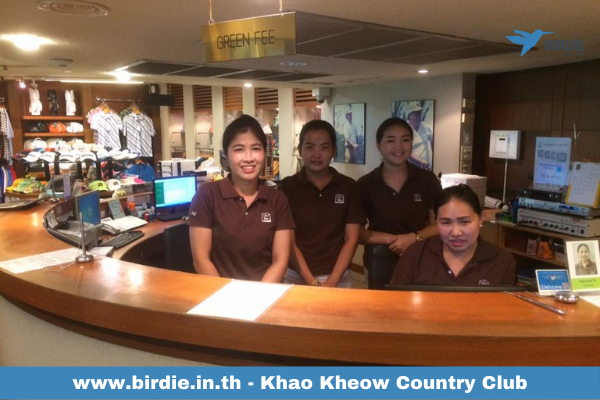 Some notes for the golfers in the Land of Smiles
Caddies are compulsory and a tip no lower than 200 baht is expected
Golfers in a big group will need to book at least 2 weeks in advance
If you are playing and heavy rain starts you can often finish the round early and get a rain check which means you can come again with your green fee paid
Playing at the weekends is not advised, weekends is when the Thais play golf and the courses are often busy. Expect to wait for a lot of shots
The club accept credit cards but take cash as the caddies don't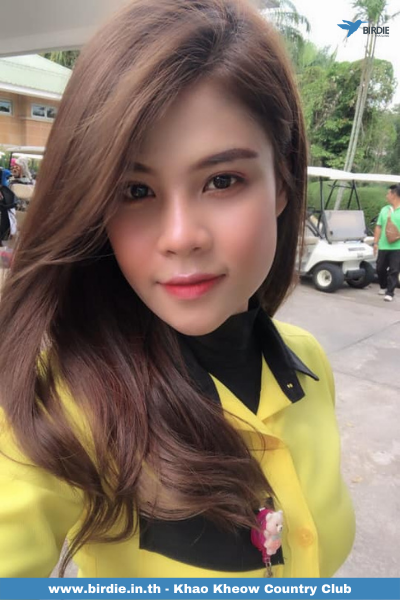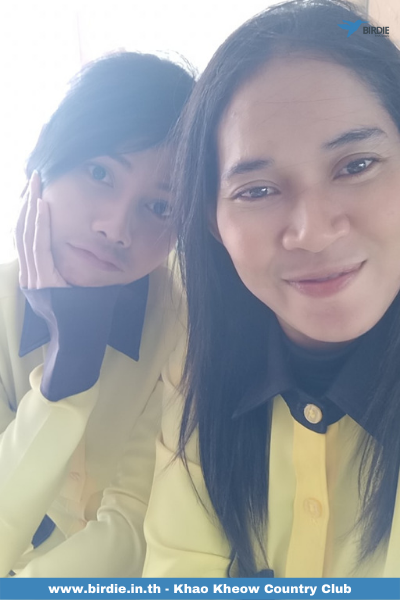 Khao Kheow Country Club is an excellent golf club that offers a great experience for all levels of players. The course is challenging yet fun, always in good condition, and the scenery is beautiful. It's just a really nice course. The club also has great facilities and amenities, making it a perfect place to spend a day or two on the links. Highly recommended!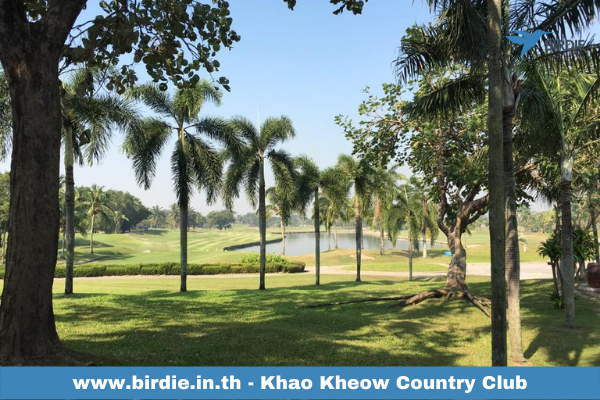 Golf Courses Rankings in Chonburi
You can see the entire list of ranked golf courses in Chonburi here
https://birdie.in.th/en/blog/news/golf-courses-in-pattaya-ranked-by-you!-523
The Best Clubhouse in Chonburi - Ranked 8th out of 21
The Best Drinks Stop in Chonburi - Ranked 8th out of 21
The Best Caddies in Chonburi - Ranked 12th out of 21
The Best Course Layout in Chonburi - Ranked 5th layout out of 21
The Best Course Condition in Chonburi - Ranked 8th out of 21
The Best Value for Money Course in Chonburi - Ranked 12th out of 21
Most Difficult Course in Chonburi - Ranked 8th out of 21
The Best Overall Golf Courses in Chonburi - Ranked 6th out of 21
These ranking are based on reviews from players that actually play these golf courses on a weekly basis. Review are collected through the Birdie Thailand website after each round played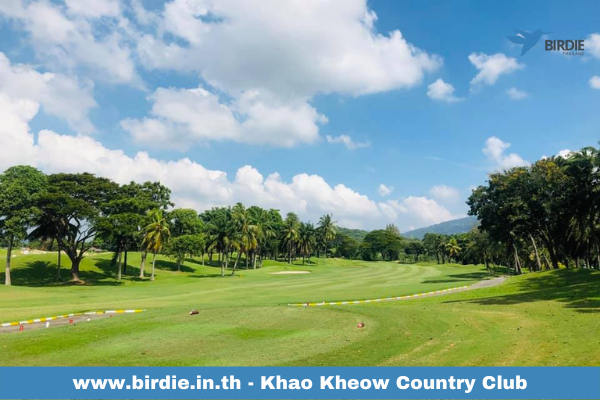 Khao Kheow Country Club Scorecard


Khao Kheow Country Club Course Rating (updated 2022)
Khao Kheow Country Club Slope Rating (updated 2022)
| | | | | | | | |
| --- | --- | --- | --- | --- | --- | --- | --- |
| | TEE | YARDS | WOMEN SLOPE | WOMEN RATING | MEN SLOPE | MEN RATING | |
| Khao Kheow A&B | White | 5780.0 | 128.0 | 70.2 | 117.0 | 68.0 | |
| Khao Kheow A&B) | Blue | 7077.0 | 134.0 | 73.1 | 134.0 | 74.2 | |
| Khao Kheow A&B | Yellow | 6359.0 | 131.0 | 71.5 | 126.0 | 70.9 | |
| Khao Kheow A&B | Red | 5049.0 | 120.0 | 69.1 | 112.0 | 68.6 | |
| Khao Kheow A&B | Silver | 5085.0 | 110.0 | 66.6 | 110.0 | 66.6 | |
| Khao Kheow A&C | Blue | 6965.0 | 145.0 | 72.6 | 129.0 | 73.7 | |
| Khao Kheow A&C | Yellow | 6209.0 | 143.0 | 70.5 | 121.0 | 70.4 | |
| Khao Kheow A&C | White | 5900.0 | 138.0 | 68.0 | 115.0 | 67.5 | |
| Khao Kheow A&C | Red | 5199.0 | 114.0 | 68.0 | 133.0 | 69.3 | |
| Khao Kheow A&C | Silver | 4919.0 | 124.0 | 71.7 | 124.0 | 71.7 | |
| Khao Kheow B&C | Blue | 7155.0 | 145.0 | 73.0 | 126.0 | 73.6 | |
| Khao Kheow B&C | Yellow | 6354.0 | 142.0 | 71.4 | 119.0 | 70.5 | |
| Khao Kheow B&C | White | 6050.0 | 137.0 | 68.9 | 116.0 | 67.8 | |
| Khao Kheow B&C | Red | 5050.0 | 116.0 | 68.6 | 140.0 | 70.2 | |
| Khao Kheow B&C | Silver | 5086.0 | 108.0 | 66.1 | 108.0 | 66.1 | |