Siam Country Club Bangkok was opened in 2022 and is the 5th addition to the Siam Group of golf courses. This is first time the Siam Group has ventured outside of Pattaya where it has 4 other golf courses:
Siam Country Club Pattaya (Old Course)
Siam Country Club Plantation
Siam Country Club Waterside
Siam Country Club Rolling Hills
Course Design
Siam Country Club Bangkok is located on the Bangna-Trad Highway's 22nd kilometer. An 18-hole championship course, with a length of 7,250 yards and six par threes, was meticulously created by Toby Cobb, design associate for the Coore and Crenshaw Design. The fairwaya are made up of Zoysia grass, while Ultra-Dwarf Bermuda grass grows on the greens.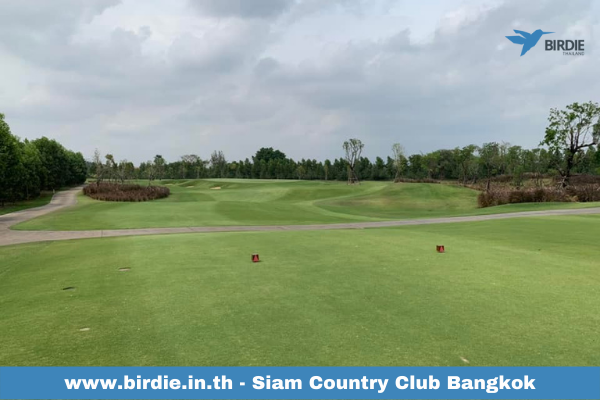 Course Layout
This unusual golf course differs from the competition. The fairways are smooth and rolling, with a soft incline. Only four water holes come into play, in contrast to the many around Bangkok. Many potted grass face bunkers dot the course, which are tiny but playable.
The majority of turtle-back greens, ranging from 425 to 1,000 square meters, are difficult but exciting. Precision distance and pin placement to the greens are essential since the greens are rather big.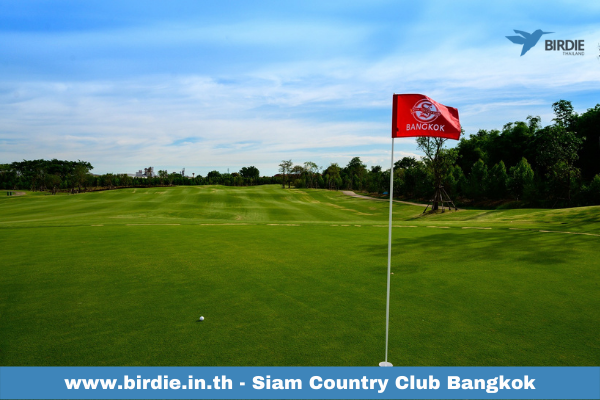 The outstanding closing hole, which faces the club's restaurant and boasts a 1,000-square-meter green, is one of a kind putting surface that looks difficult to miss. A carefree shot from off the green might end up in the bottom of a small 3-meter deep potted bunker named "Big Ass," from which recovery is quite challenging.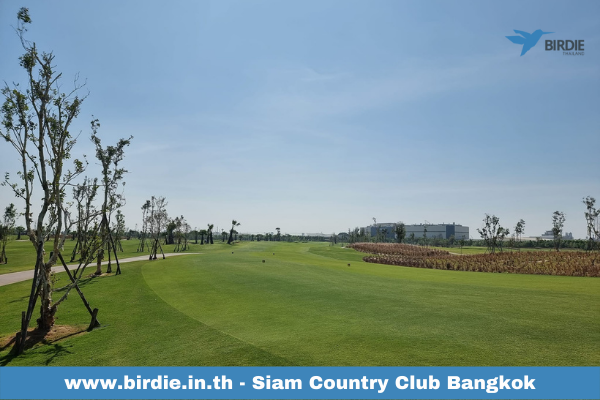 Club Facilities
Another fantastic 4,400 square metre magnificent and comfy clubhouse amenities reminiscent of Siam Old Course in Pattaya, host of the Honda LPGA Thailand. Built by The Office of Bangkok Architect, this clubhouse has been constructed by SMCC (Thailand). The clubhouse has a fully stocked pro shop with all the latest equipment, state of the art changing facilities and the clubhouse's restaurant is impressive.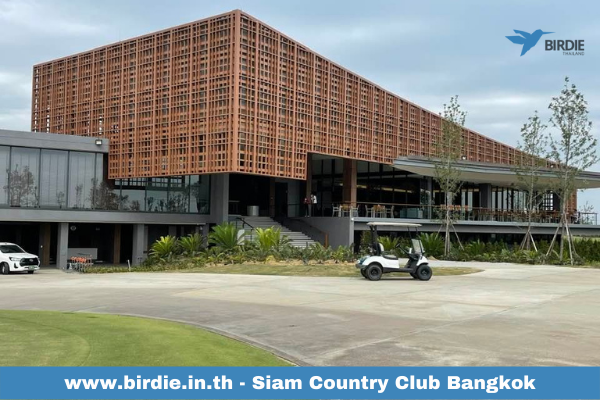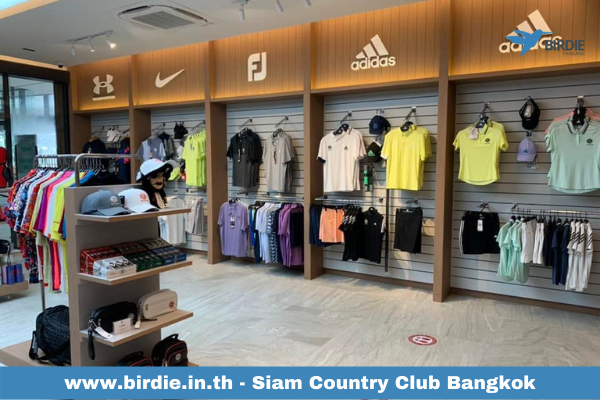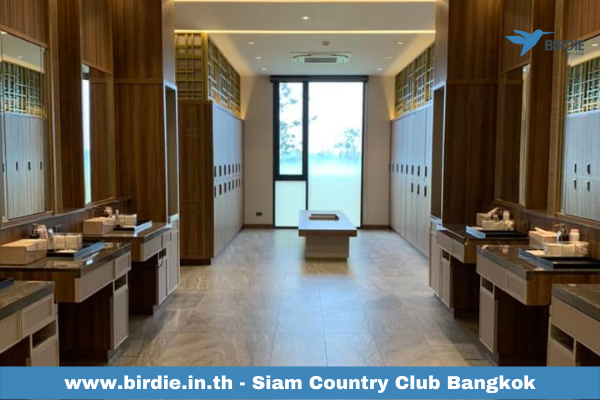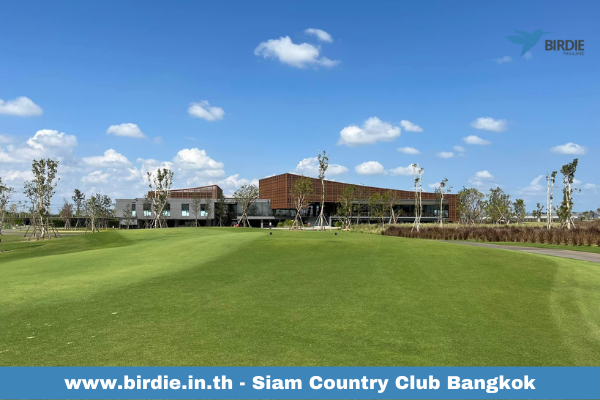 How to Play Siam Country Club Bangkok
Like many of the Siam courses the course is fairly open, you won't find much rough or too many trees (not yet anyway). This particular Siam course has very little water too so the protection against great scores comes from the greens and cleverly placed bunkers.
Any careless shot left or right with the approach will result in a very difficult up and down. In some spots on the course even an up and 2 putts would be considered a result. The greens are the real test of golf after what are fairly generous fairways.
5 Siam Country Club Courses
If you enjoyed playing any of the Siam golf courses in Pattaya then you are sure to enjoy playing this course. If you want a truly memorable experience then get around to playing all 5 courses especially the old course designed by Lee Schmidt and Brian Curley. Each course is very different in design but the condition of each is similar, the putting surfaces are some of the best in the world, yes the world! Each course is meticulously designed with nothing left to chance.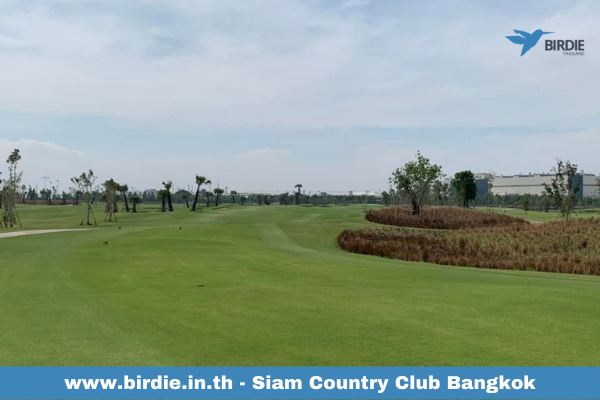 How to play golf at Siam Country Club Bangkok
Join a golf group
One of the easiest ways to play golf in Thailand is to join one of the many golf groups and golf societies. These groups are run by local expats and offer a friendly introduction into the game of golf in Thailand. All the golf groups in Bangkok are listed here
https://birdie.in.th/en/golf-groups/thailand/bangkok
Join a golf organisation
There are several golf organisations in Thailand that are worth exploring as they often offer discount golf for a very small joining fee. Some of these golf organisations include
https://birdie.in.th/en/golf-groups/thailand/bangkok/international-golf-society-of-thailand-(igst2)
https://birdie.in.th/en/golf-groups/thailand/bangkok/londoner-golf-club-bangkok
https://birdie.in.th/en/golf-groups/thailand/bangkok/bangkok-wanderers-golf-club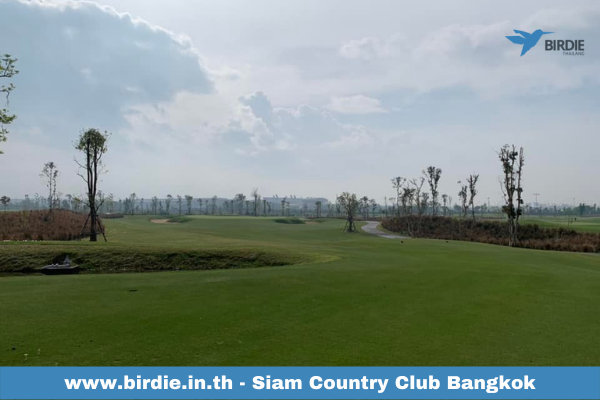 Go it alone to the Golf Course
If you don't fancy joining a golf group or golf organisation then getting a few friends together and going direct to the course is an option.
Firstly we need to point out that this is a new course, opened in 2022 and is in Bangkok and not the world famous Siam Country Club in Pattaya
We recommend the Bolt app Or Grab for taxi service
https://bolt.eu/en/cities/bangkok/
Booking a Tee Time
Once you have figured out how to get there you will need to book a tee time. Calling the course is the best option. You can call Siam Country Club Bangkok on 02-078-3888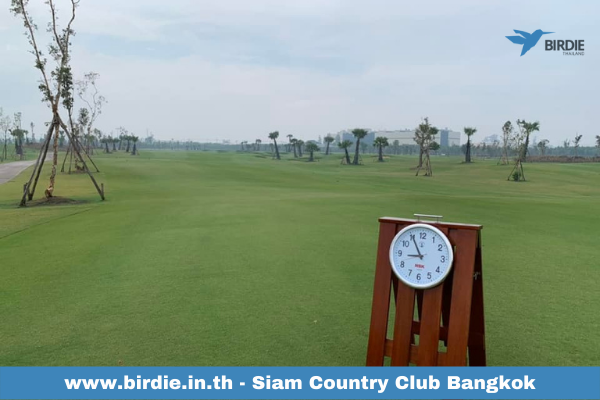 Renting some golf clubs
You can often get rental clubs at the courses but they are expensive and not always that great. The better option is to contact the local societies, they will always have clubs for rent and at a much better price at around 400-600 baht
Golf Course Dress Code
I've noticed that many golfers get caught out here because they're on vacation and Thailand appears more laid-back, but you will need formal golf attire at Siam Country Club Bangkok.
Remember to take clothes for after the round, you will not be able to wear your golfing gear after the round as it will be full of sweat. Siam Country Club Bangkok has state of the art changing rooms and shower facilities.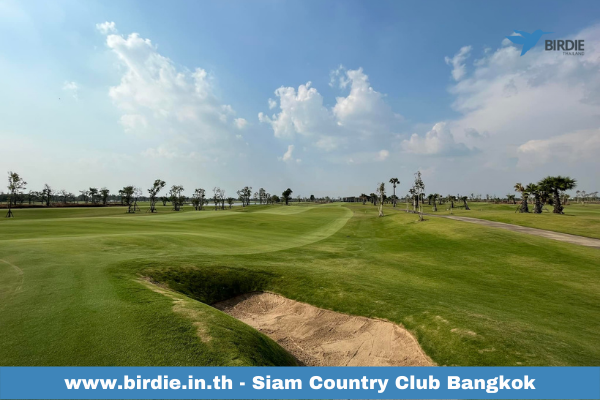 Some notes for the golfers in the Land of Smiles
Caddies are compulsory and a tip no lower than 400 baht is expected at top end clubs in Thailand
Golfers in a big group will need to book at least 1 month in advance
If you are playing and heavy rain starts you can often finish the round early and get a rain check which means you can come again with your green fee paid
Playing at the weekends is not advised, weekends is when the Thais play golf and the courses are often busy. Expect to wait for other golfers a lot and sometimes you'll get stuck behind a 5 ball, very common in Thailand
The golf course accept credit cards but take cash as the caddies don't
Siam Country Club Bangkok Scorecard (updated 2022)

Siam Country Club Bangkok Course Rating (updated 2022)
Siam Country Club Bangkok Slope Rating (updated 2022)
| | | | | | | | |
| --- | --- | --- | --- | --- | --- | --- | --- |
| | Tee | Yards | Female Slope | Female Rating | Male Slope | Male Rating | |
| Siam Country Club Bangkok | Blue | 6753.0 | 0.0 | 0.0 | 131.0 | 72.6 | |
| Siam Country Club Bangkok | White | 6310.0 | 0.0 | 0.0 | 127.0 | 70.6 | |
| Siam Country Club Bangkok | Yellow | 5830.0 | 0.0 | 0.0 | 122.0 | 68.4 | |
| Siam Country Club Bangkok | Red | 5291.0 | 119.0 | 70.9 | 0.0 | 0.0 | |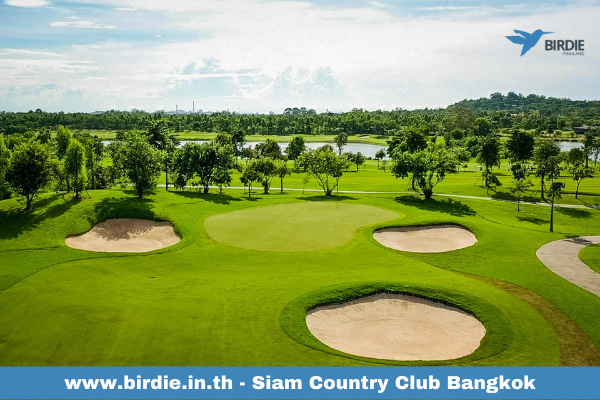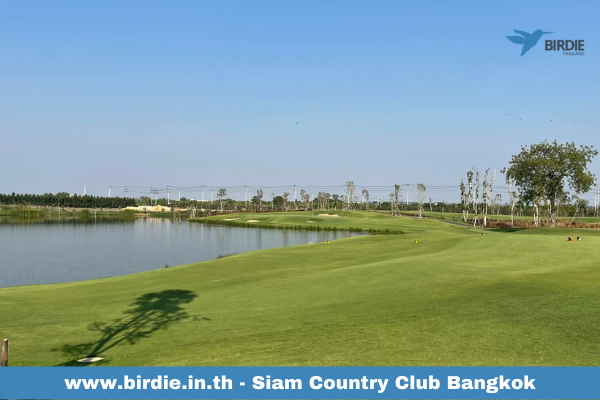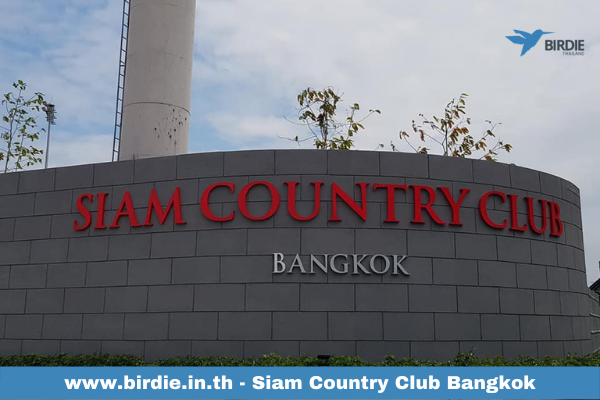 If you wanted to check out the golf courses in the Siam Group check these out: