When most people think of Thailand, they think of pristine beaches, delicious food and stunning temples. However, there is another side to this amazing country – the golf scene! Golf has been growing in popularity in Thailand for many years now, and it's no wonder why. The country is home to some of the best golf courses in the world, and with amazing weather all year round, it's a great place to hit the links. One thing that can really add to your golfing experience is using a caddie. In this blog post, we will tell you everything you need to know about golf caddies in Thailand!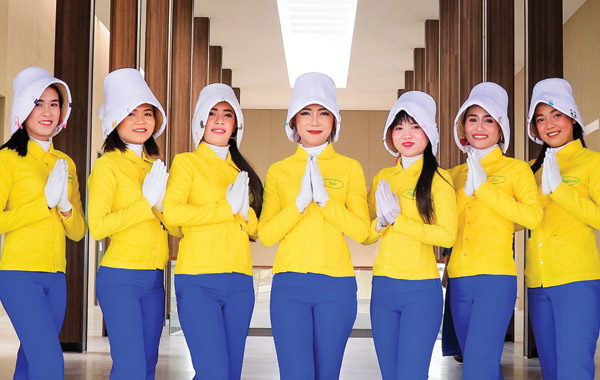 Golf Caddies in Thailand - The History
The first golf caddies in Thailand appeared on the scene around 40 years ago. At that time, there were only a handful of courses in the country and most of them were located in Bangkok. The caddies were mostly young boys and girls who had been orphaned or abandoned by their families. They would help carry the golfer's clubs and offer them water or snacks during their round. In exchange, they would receive tips from the golfer. While this may not seem like much, it was actually a very good way for these boys to earn a living.
As golf became more popular so did the need for golf courses, farm land all over the country was converted leaving many farm workers out of work. This prompted the Thai government to insist that all Thailand golf courses must make golf caddies compulsory and thus giving the farm workers a chance for reemployment, this rule is still in place to this day.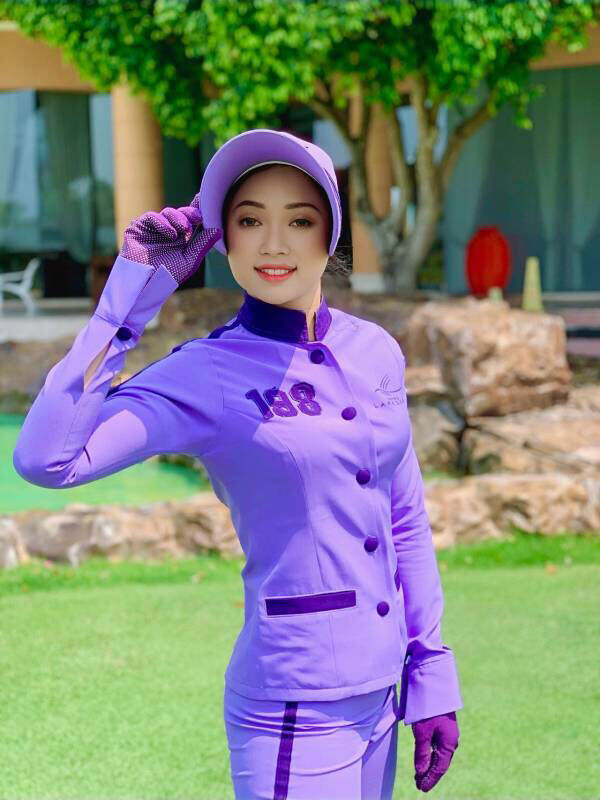 Golf Caddies in Thailand - What to expect
Nowadays, there are hundreds of golf courses all over Thailand and the number of caddies has grown exponentially. When you use a caddie in Thailand, you can expect them to be very professional and knowledgeable about the game, long gone are the days where you got an ex farm worker who just carried the clubs for you. They will be able to help you with your club selection, drive the golf cart, give you advice on the best way to play each hole and even keep score for you. In addition, they will usually have a good command of English, so communication will not be an issue.
You can also expect the caddie to drive the golf cart. Some golf courses will let only the caddies drive. From personal experience I am not that keen on having the caddie drive but I believe it is to do with golf courses insurance.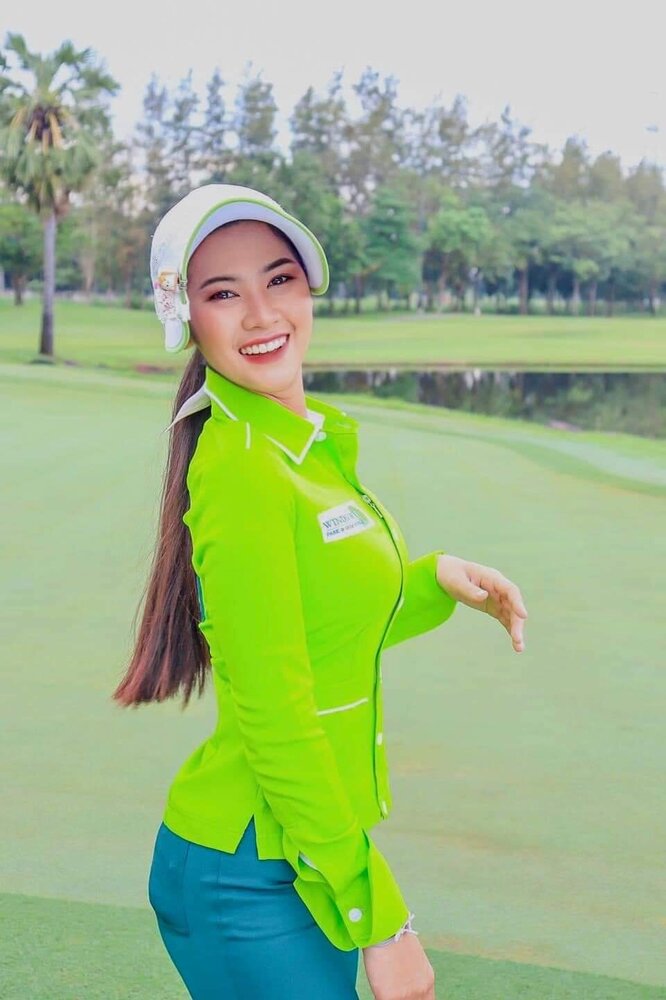 Thai Caddies in Thailand - Why they are great
There are many reasons why using a caddie can greatly improve your golfing experience in Thailand. For starters, it is always nice to have someone else carrying your clubs around for you! Especially in a tropical climate. This means that you will be able to focus on your game and not worry about lugging your own bag around the course. In addition, as we mentioned before, caddies are usually very knowledgeable about the game and can offer you helpful advice. They can also be a great source of information about other courses in Thailand and can help you plan your golfing itinerary.
If you are new to a golf course then having a caddie can help a great deal and certainly save you some shots. Most of these shots are saved on the greens as some courses in Thailand have very grainy greens which move the ball in the opposite direction of what the slope of the green suggests. Only experienced caddies will be able to help reading greens in this scenario.
Caddies are great at finding golf balls when you hit a errant shot too and especially helpful for high handicappers playing golf in Thailand on their very first round. They say two heads are better than one and with golf being such a difficult game it is always great to have a second opinion rather than relying on just your own judgment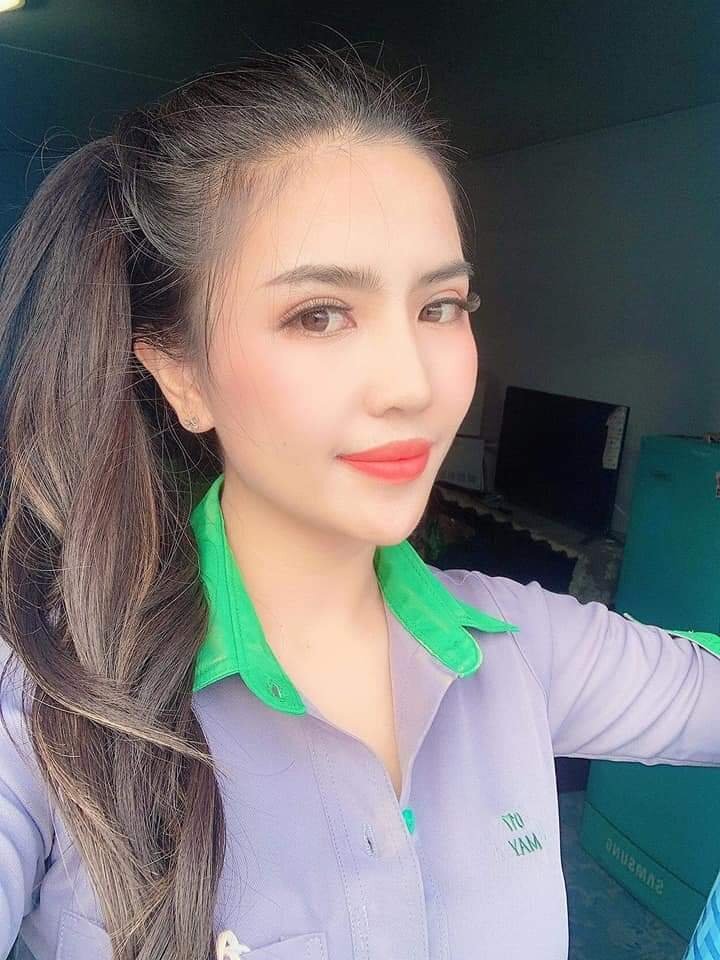 Golf Caddies in Thailand - How much they will cost you
The cost of using a caddie in Thailand is actually quite reasonable. Most courses will charge a caddie fee between 250 - 500 THB for 18 holes (approximately $8-16 USD). Tipping the caddie after the round is not compulsory but in 20 years of golfing in Thailand I do not know a single story of someone who hasn't tipped after the round.
Expected tip varies depending on the quality of the course and the experience you had but something between 200 - 500 baht is within the range of a typical tip. If the caddy exceeded your expectations then tip accordingly, if they didn't, you still need to tip!
This is a small price to pay for the convenience and peace of mind that comes with having someone else carry your clubs and help you out on the course.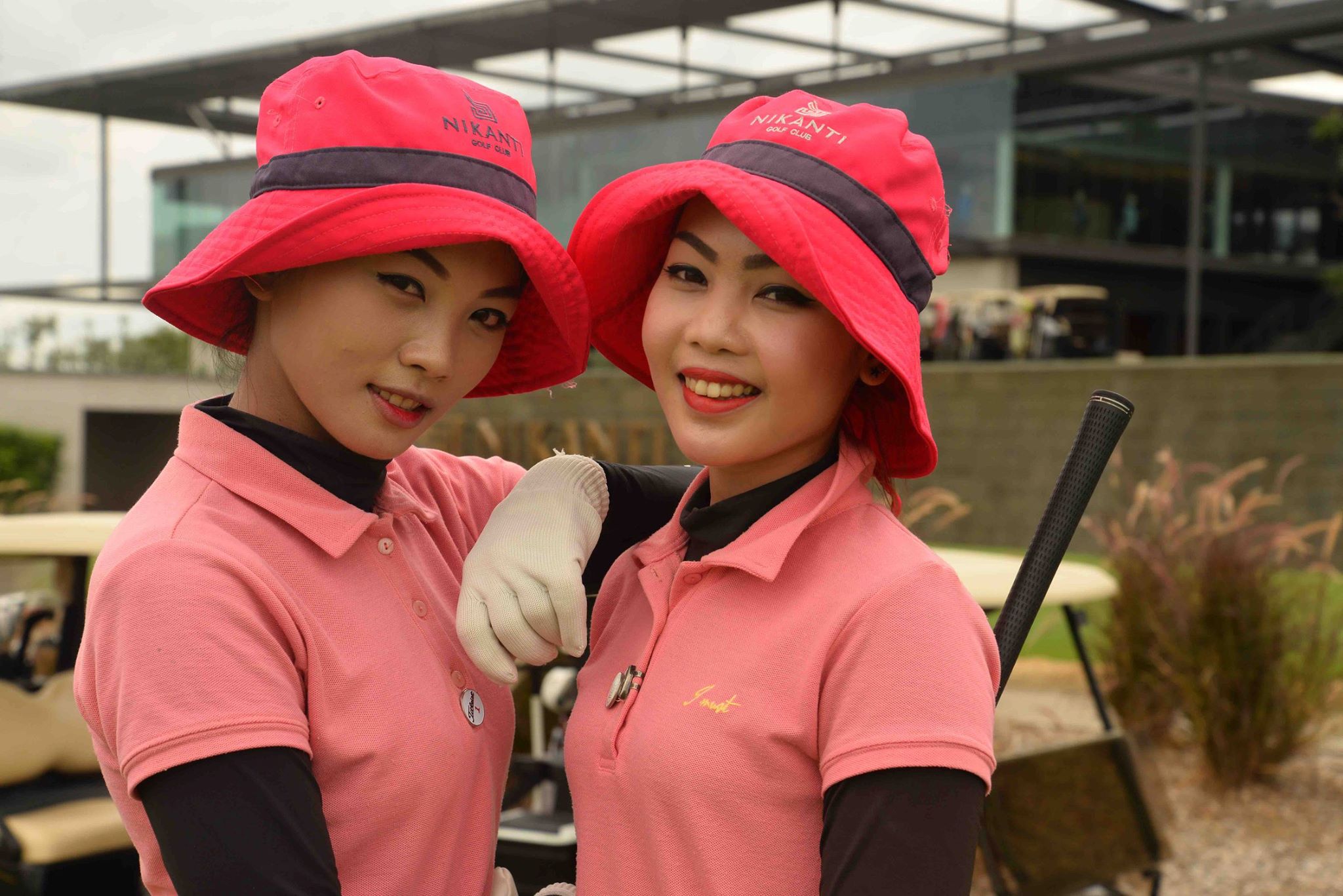 Golf Caddies in Thailand - Not always a great experience
Having a caddie is fantastic but occasionally you would rather not have one. Golf is an incredibly frustrating game and often you want to curl up in a ball and forget where you are. Some days your game is so bad you'd rather be anywhere but on the dam golf course. When it gets like this, having a caddie can add to your woes.
Maybe an incorrect club selection or slight movement during your backswing but as hard as it might be sometimes you should never ever take out your frustration on the caddie. Don't play the blame game! Thai's are very mild mannered people who shy away from confrontation so even raising your voice is a big no no in Thailand. If you hit a poor shot just suck it up and get on with it.
If the caddie is really bad the golf course will often have a performance evaluation system in place where you can rate your caddie. After the round the caddie will hand you a number and direct you to a box where you can place your numbered token into a box for unhappy - very happy. You will often find the caddies only give you this after you have given a tip so if you give a decent tip they'll hand you a token knowing there is a good chance you will rate them highly. If you don't get and token to show your dissatisfaction you can always ask to speak to the caddie master.
Remember to be respectful and stick to the facts so your caddie master can resolve and retrain if needs be.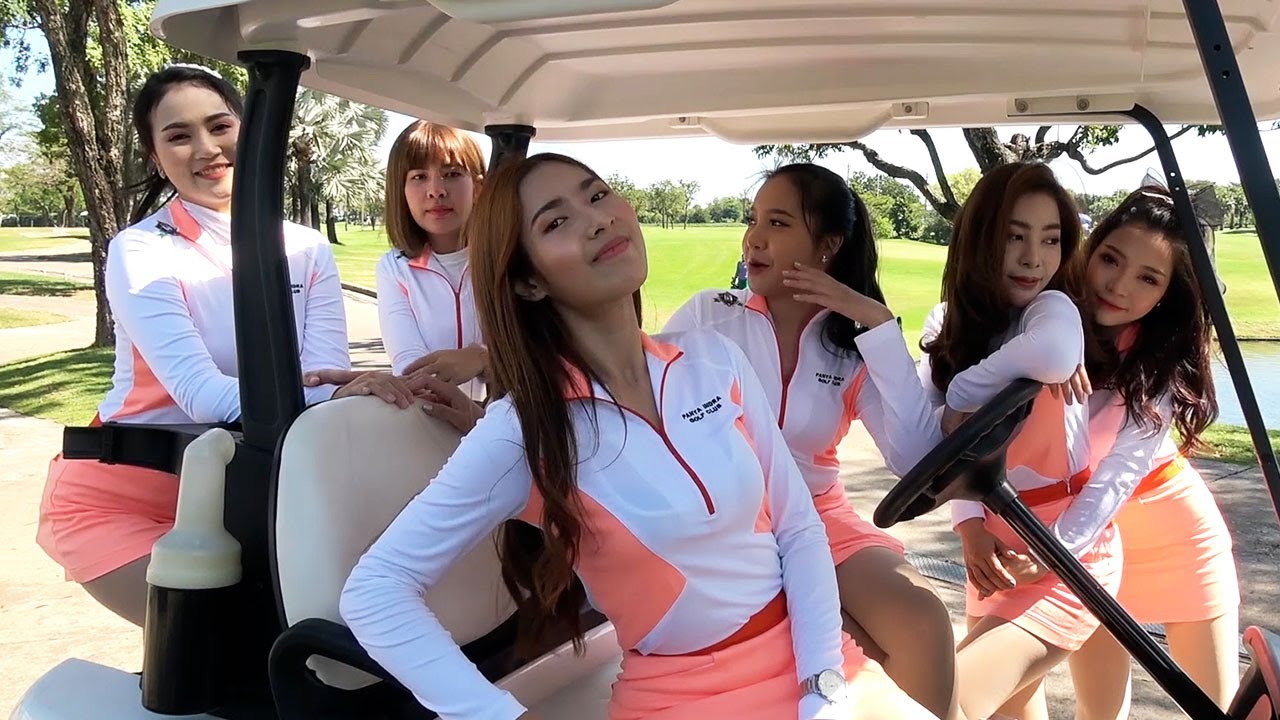 Golf Caddies in Thailand - Some Helpful Advice
Here are a few tips to keep in mind when using a caddie in Thailand:
If you get on really well with a caddie you can normally book them for your next round for a booking fee of just 100 baht
Even professional caddies make mistakes so check things like the club they have given you before playing the shot
Don't be shy about about requesting a certain type of caddie to the caddie master before your round, some players only like male caddies, some only like order caddies but try to to offend anyone during this process
We hope that this blog post has been helpful in giving you some information about golf caddies in Thailand. If you are planning a golf trip to Thailand, be sure to use a caddie – it will definitely make your experience more enjoyable! And don't forget to tip them well! ;-)"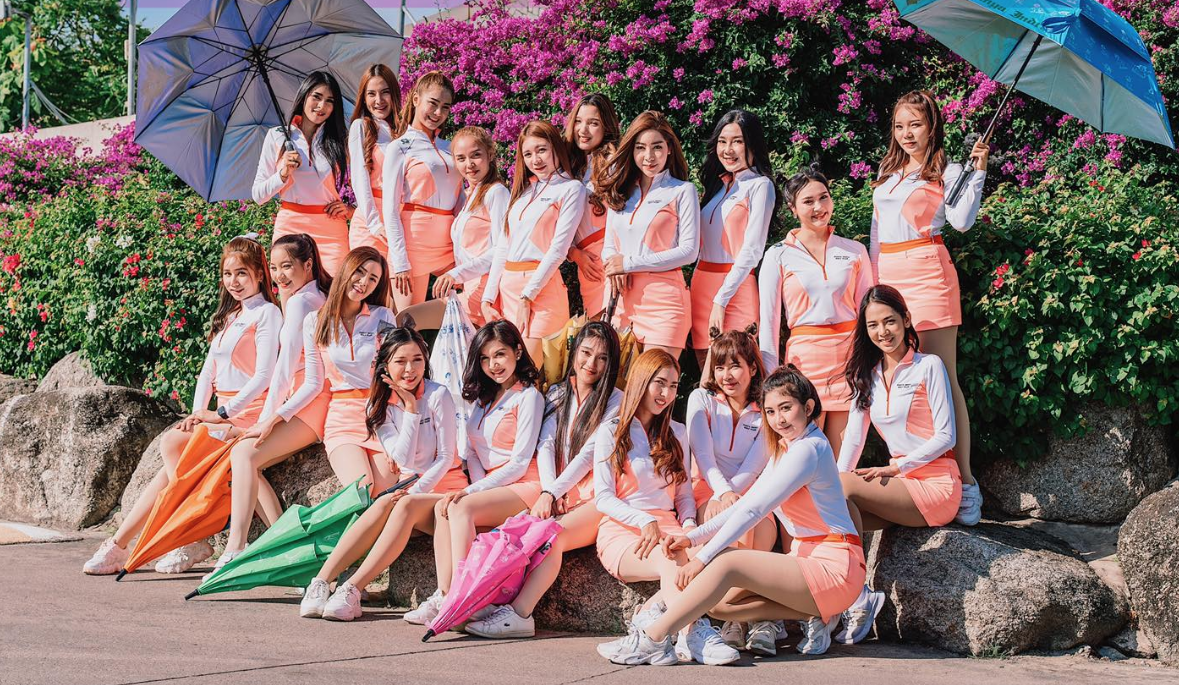 FAQ's
Do all golf courses in Thailand have caddies?
Yes, all golf courses have caddies and they are compulsory. On very rare occasions you might get a caddie per group but this is very rare.
Can I book a caddie in advance?
Most courses allow you to book a specific caddie in advance for a fee. Just make sure you turn up or this caddie might not get a chance to caddie for anyone that day. Remember the caddie number rather than their name, it helps when making the booking.
Do golf caddies make good money?
Golf caddies can make upwards of 1000 baht ($30) in one day on the top courses. Thats fee and tip. Some of the younger caddies will also do 2 rounds in 1 day and earn over 1000 baht but generally speaking a caddie will earn around 350-400 baht per day.
Do golf caddies in Thailand play golf?
The majority will not play golf. The golf course will often give caddies a chance to play in the late evenings, may nine holes but many choose to go home after spending all day in the sun. The male caddies are more likely to play golf.
Can you date a golf caddie?
Yes. If a caddie is single and looking there are no rules that prohibit you from asking the caddie out. Many are very happy to be taken for a meal in the evening. Always show respect and understand these are hard working individuals.