If you're looking for a place to tee off and enjoy some of the best golf courses in Thailand, look no further than Kanchanaburi.
This beautiful province is home to some of the most challenging and picturesque golf courses in the country.
Here are our picks for the top five golf courses in Kanchanaburi:
Blue Sapphire Golf and Resort
One of the first golf courses to open in the region in 2003.
Blue Sapphire Golf & Resort offers a peaceful round of golf in wonderful rural and natural settings.
Golfers who prefer peaceful over city environments will warm to Blue Sapphire golf which has two 18 hole courses, with water coming into play on several holes.
It is around 30 minutes drive north of Kanchanaburi.
It has two stunning golf courses and with the Grand Prix golf course as its neighbor you can have a great golf holiday here.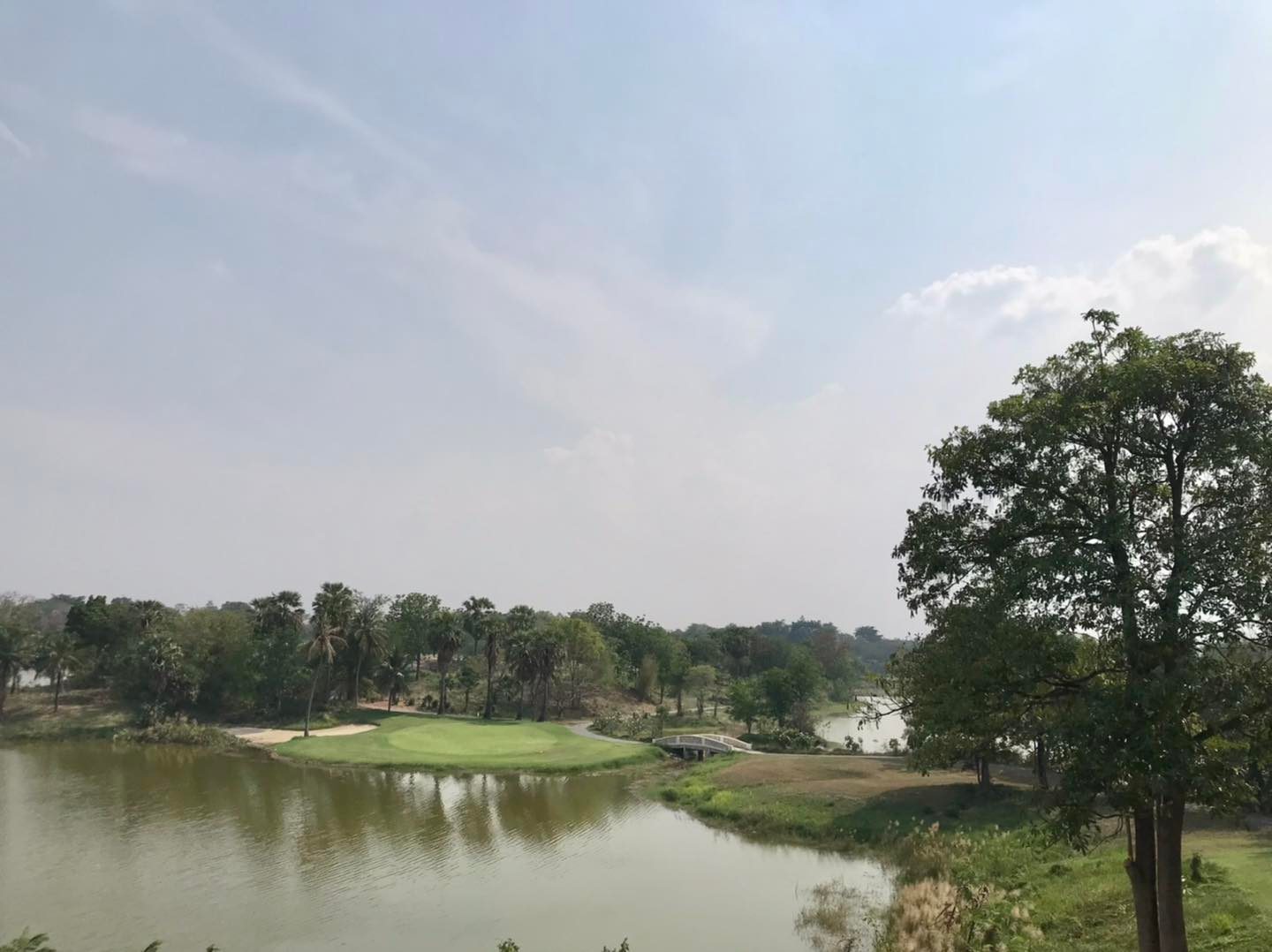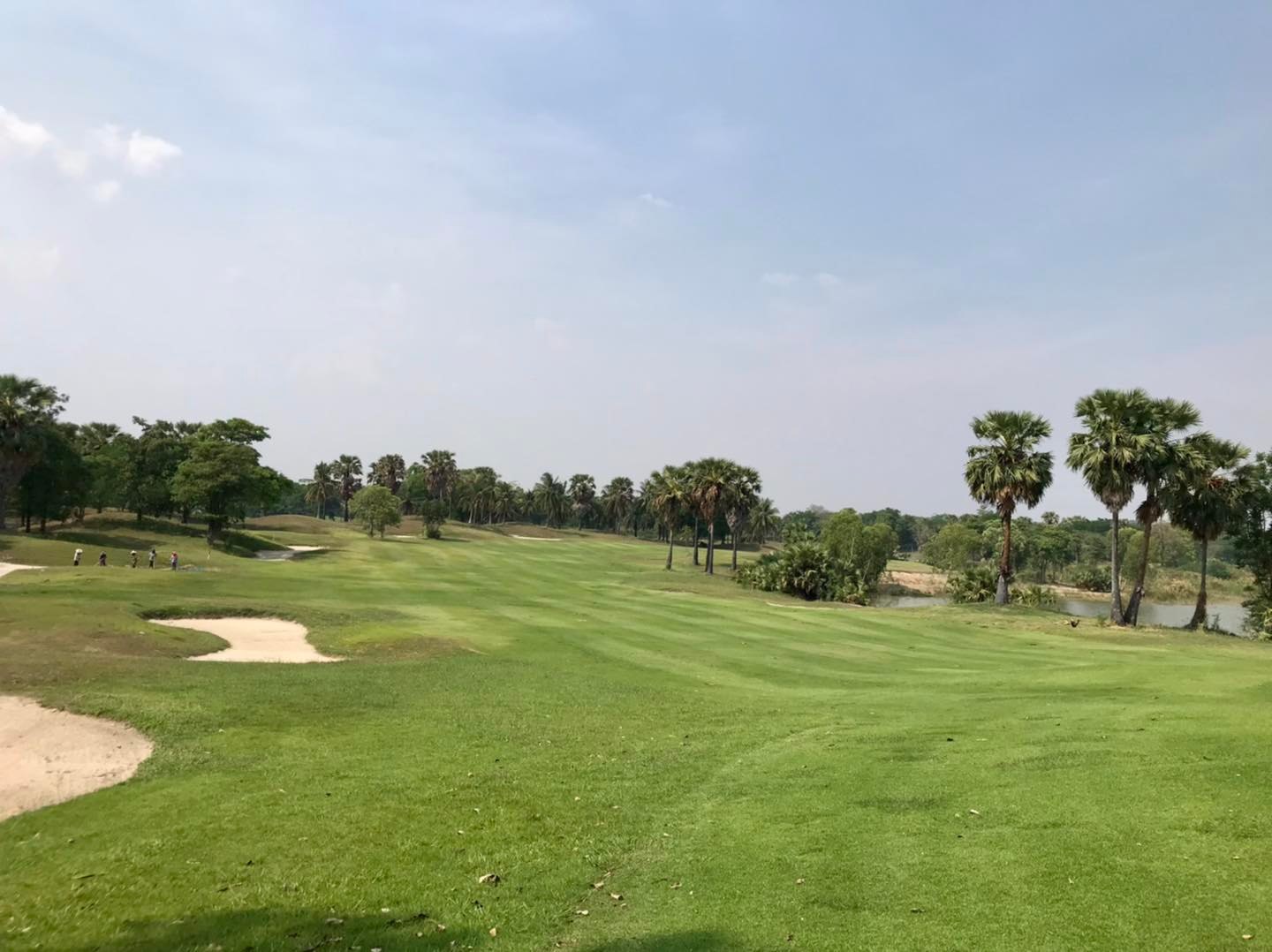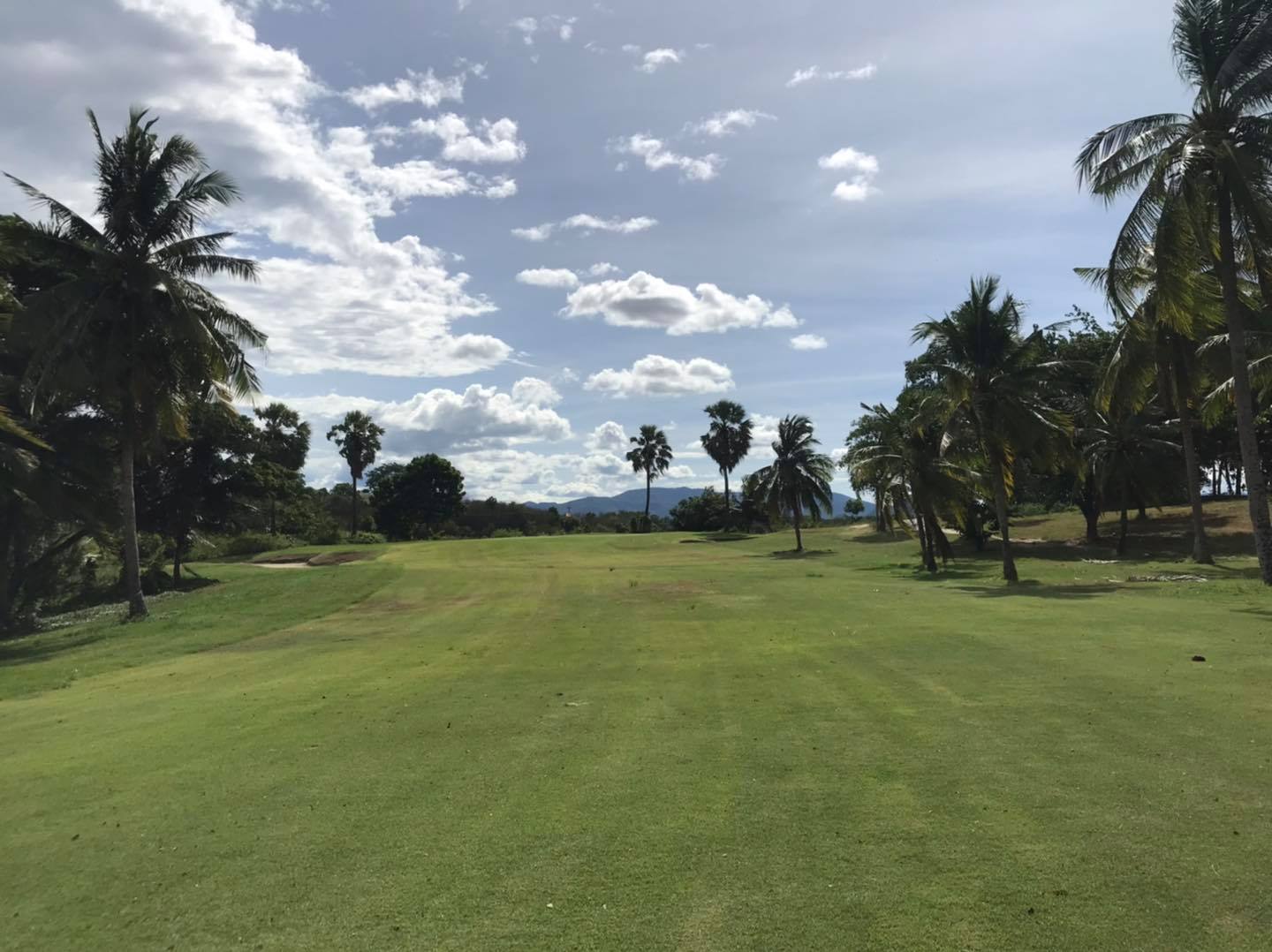 Grand Prix Golf Club
The new kid on the block opened in 2011 and is around a 35-minute drive north of Kanchanaburi.
This latest golf course in the region, it is now firmly established as one of the top golf courses in Thailand to play golf.
The Grand Prix golf club is a spectacular course and delivers on all counts.
It's one of the most spectacular golf courses in Kanchanaburi, with hilly terrain and a wonderfully scenic setting with the Burmese mountain ranges as a backdrop.
Compared with other courses Grand Prix even has fast golf carts to get you up and down the gently sloping hillside.
More bunkers than a war zone, this 18-hole course will test your game for sure.
The clubhouse is spectacular, especially drinking a cool beer while watching the sunset and the club even has a modern 3star hotel with a pool. This is a hidden gem.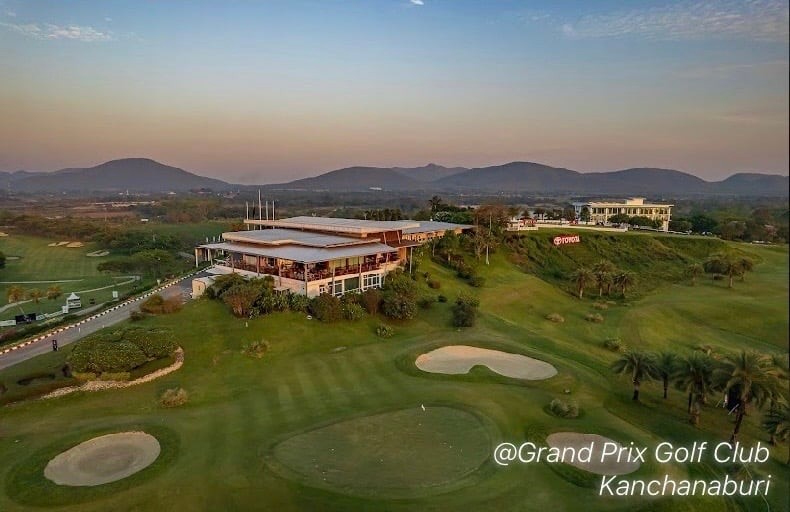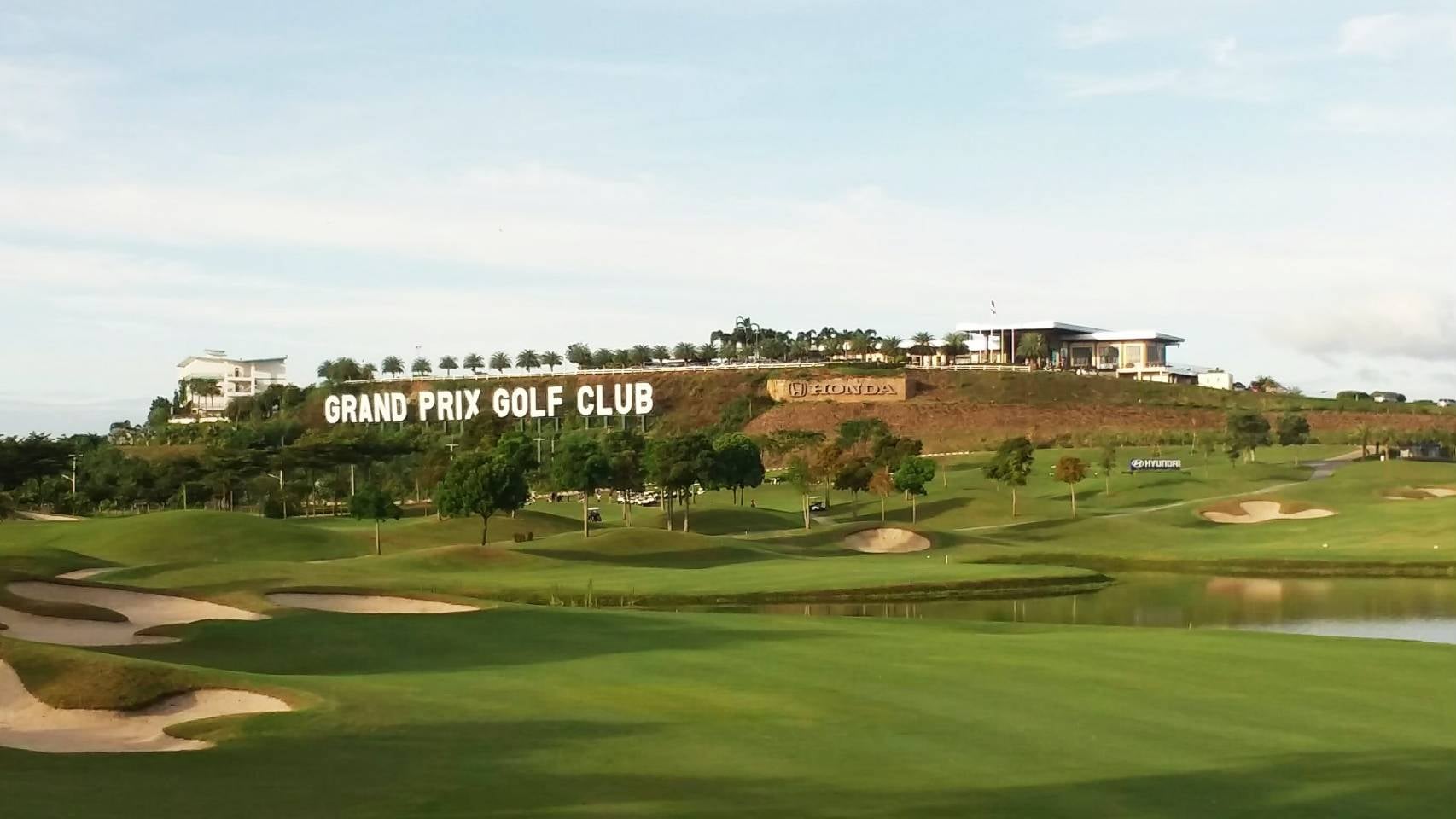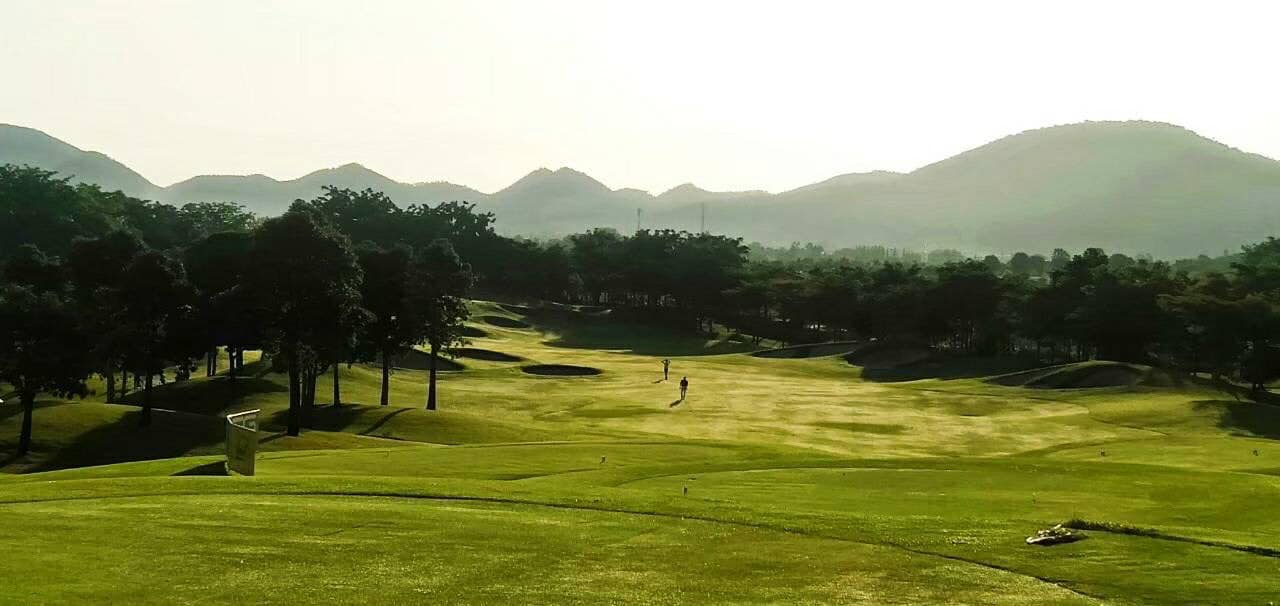 Mida Golf Club (The Lion Hills Golf and Country Club)
Mida golf club, Kanchanburi is a beautiful natured layout with surrounding mature trees and a stunning view of Lion Hill. Water comes into play and wind can affect your driving here.
The 18-hole course 25 kms west of the city also has 79 rooms bungalow style to accommodate Golfers who would like to stay for their holiday.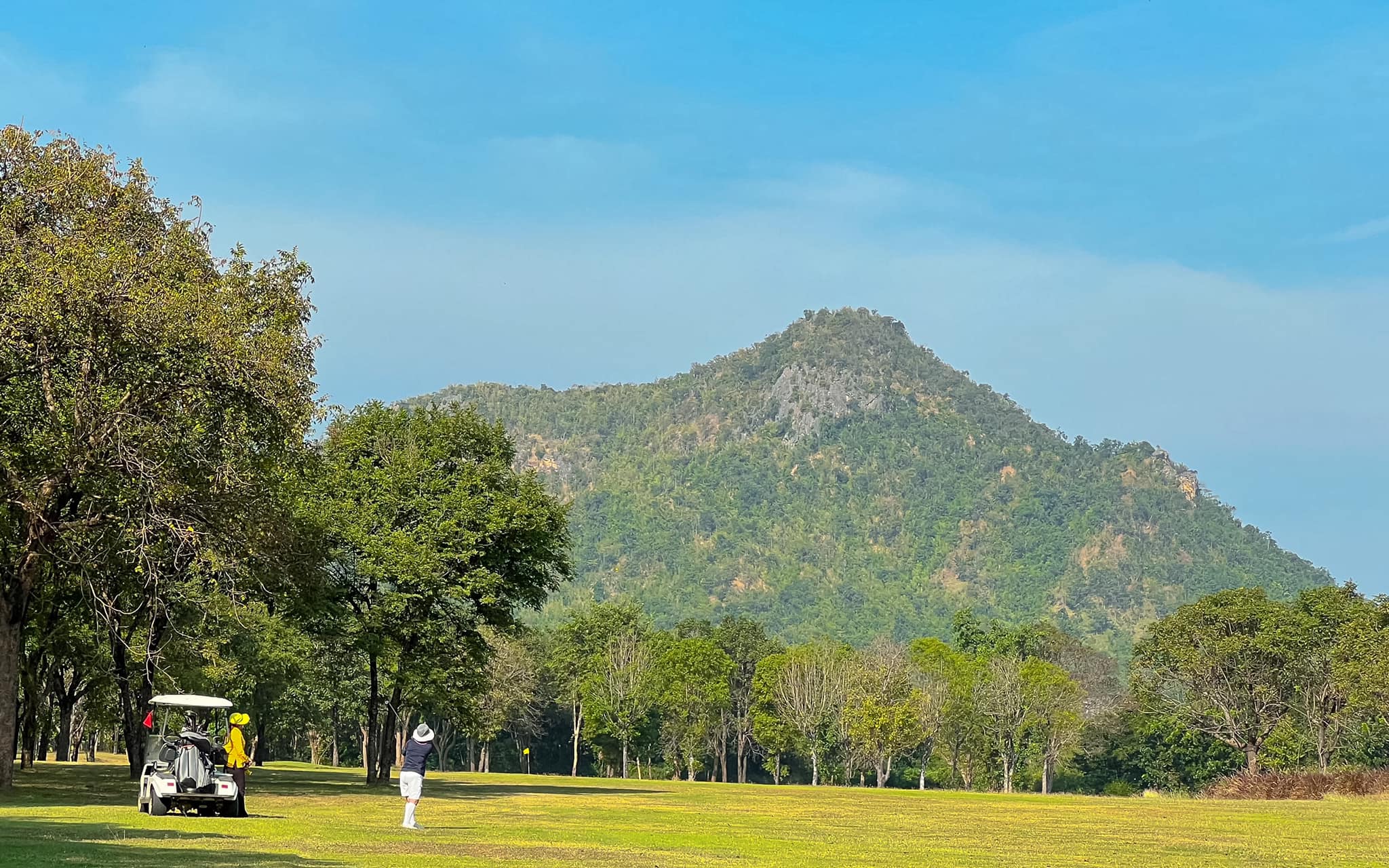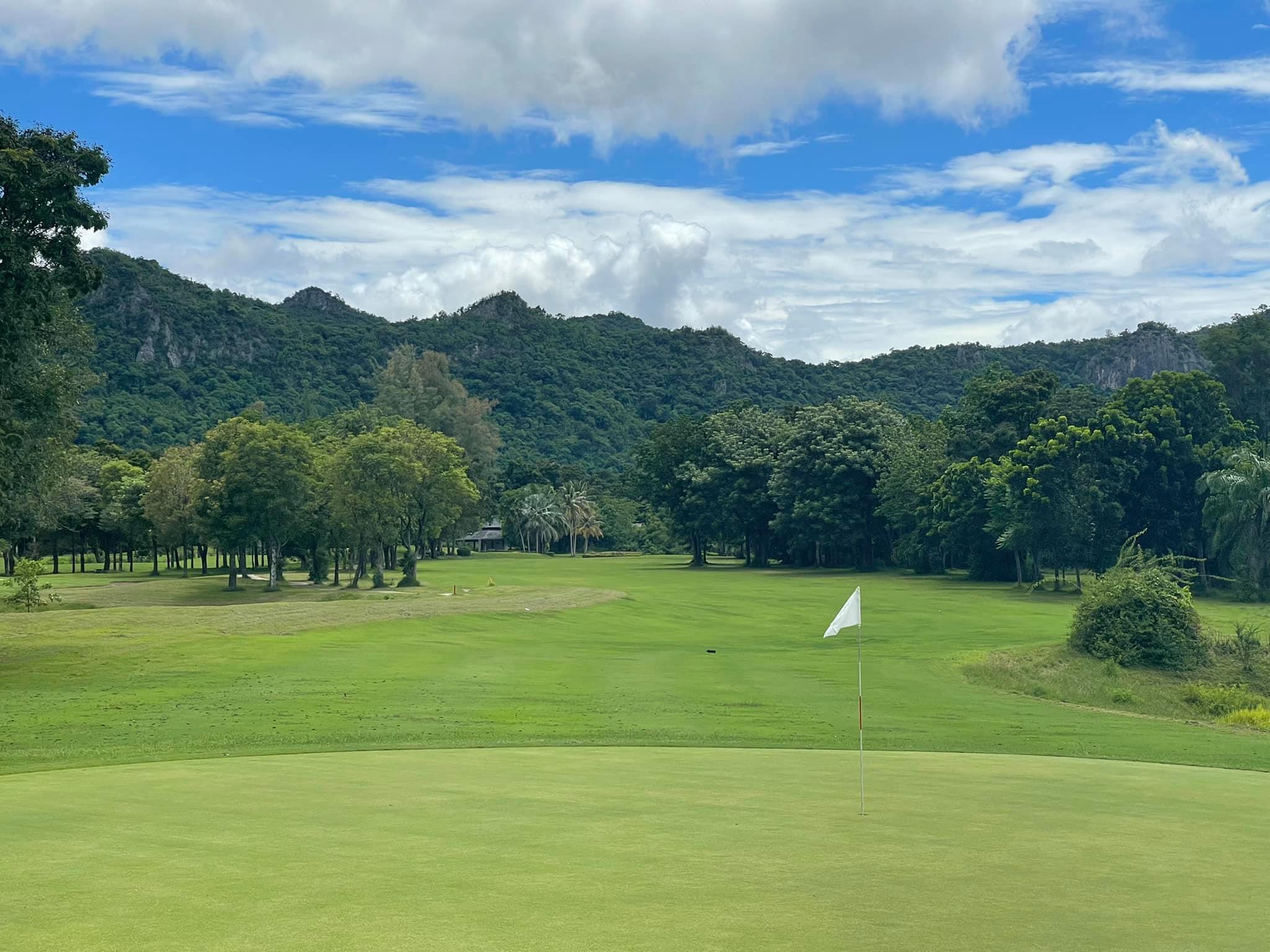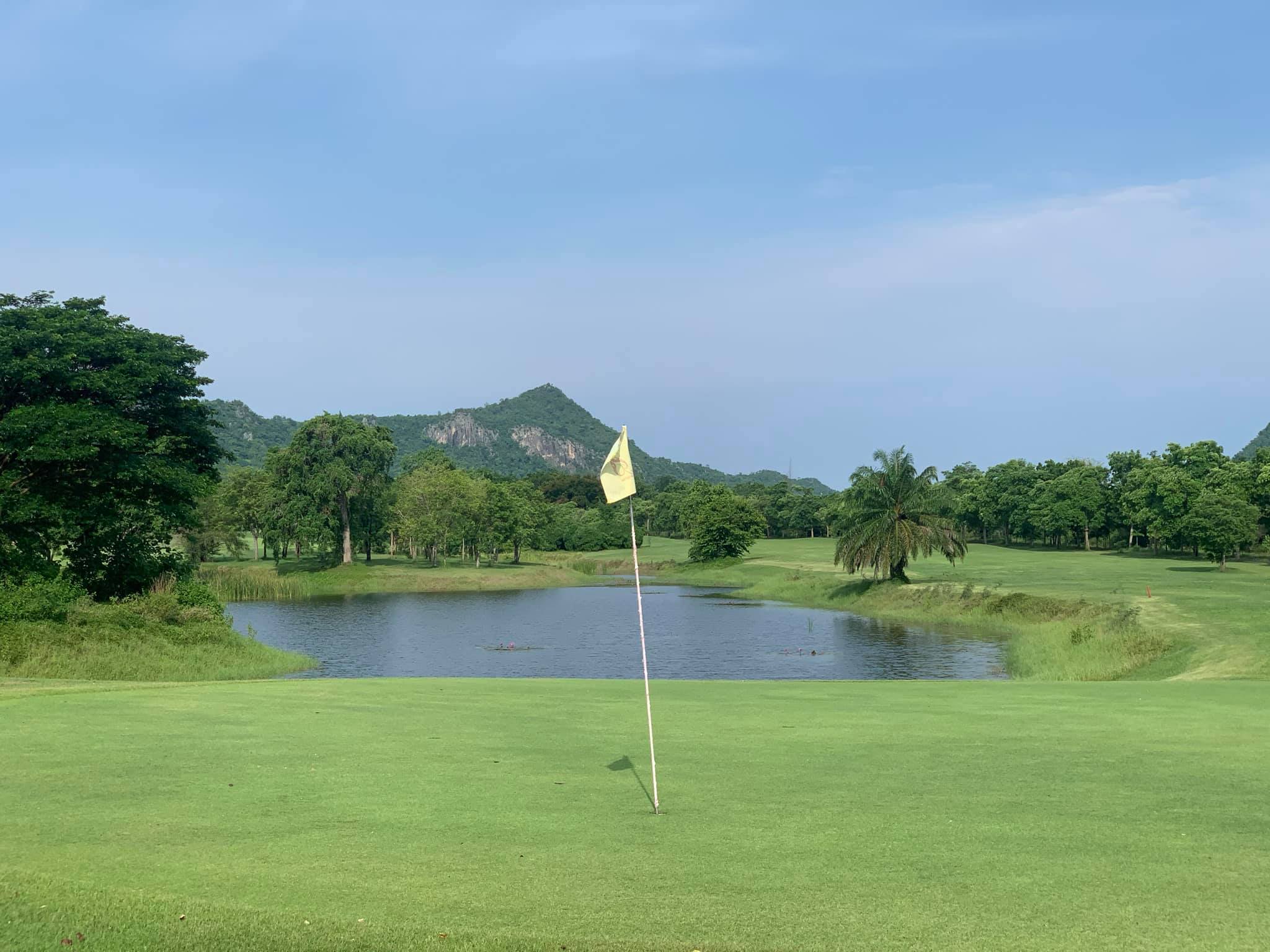 Mission Hills Country Club
Open back in 1990 and designed by golf legend Jack Nicklaus, Mission Hills Country Club has a 18-hole layout around 45 minutes drive from the River Kwai.
Again a country course was created on a hillside with fairways and palm trees.
Here you have Mr. Nicklaus's trademark waste bunkers along with water sand and hilly layout to test you.
Mission Hills offers a challenging Nicklaus design with a challenging layout. Enjoy!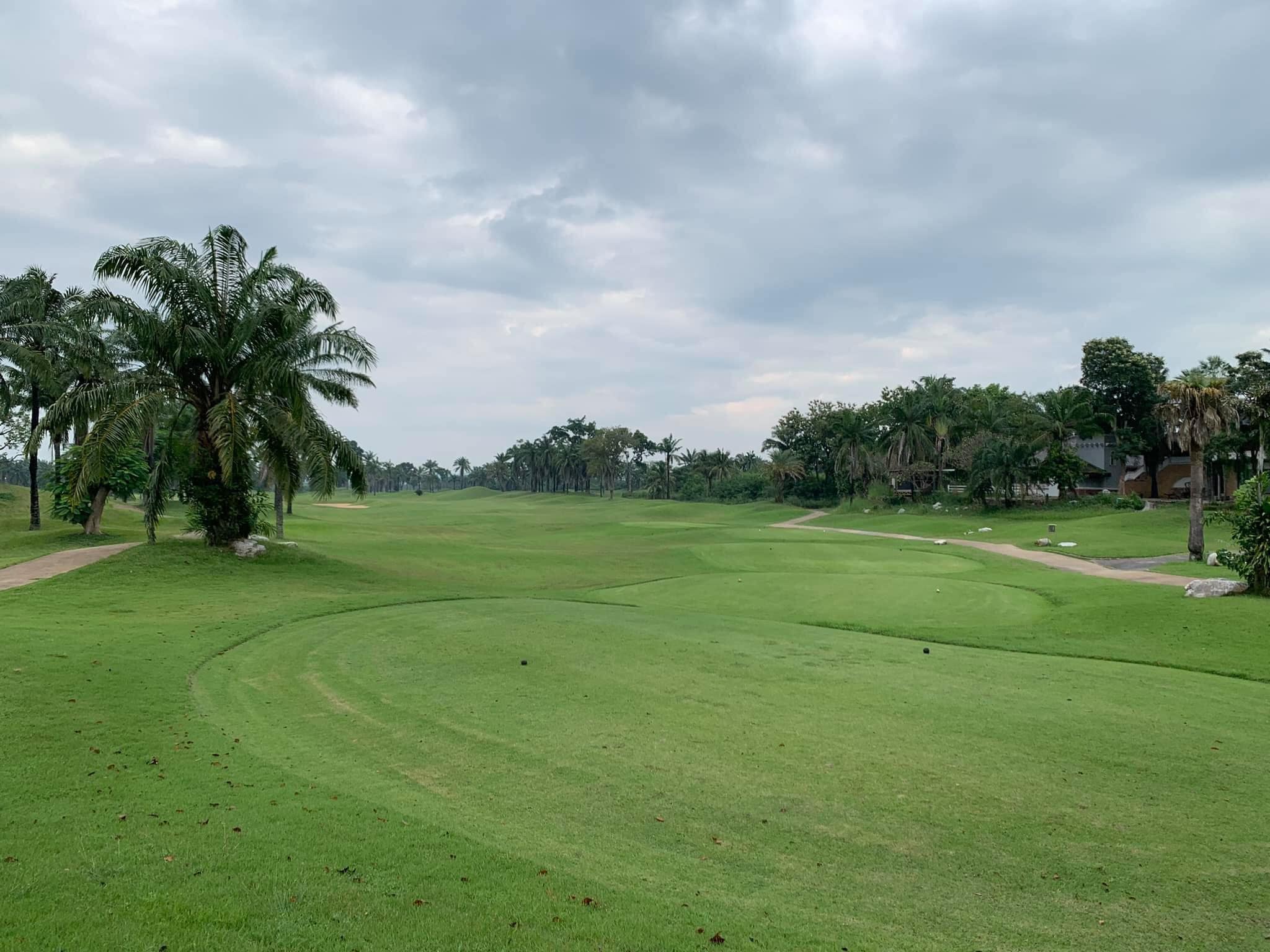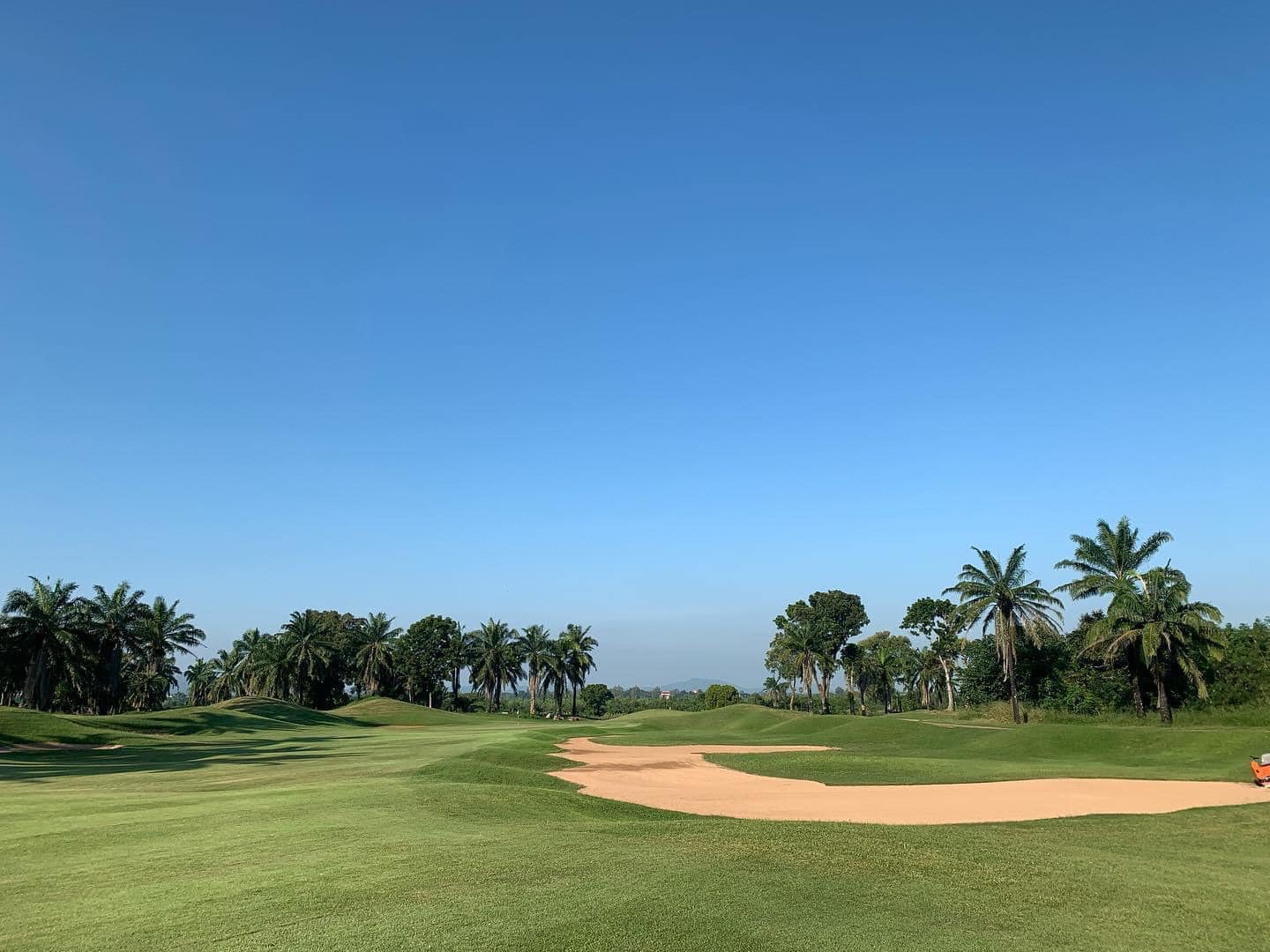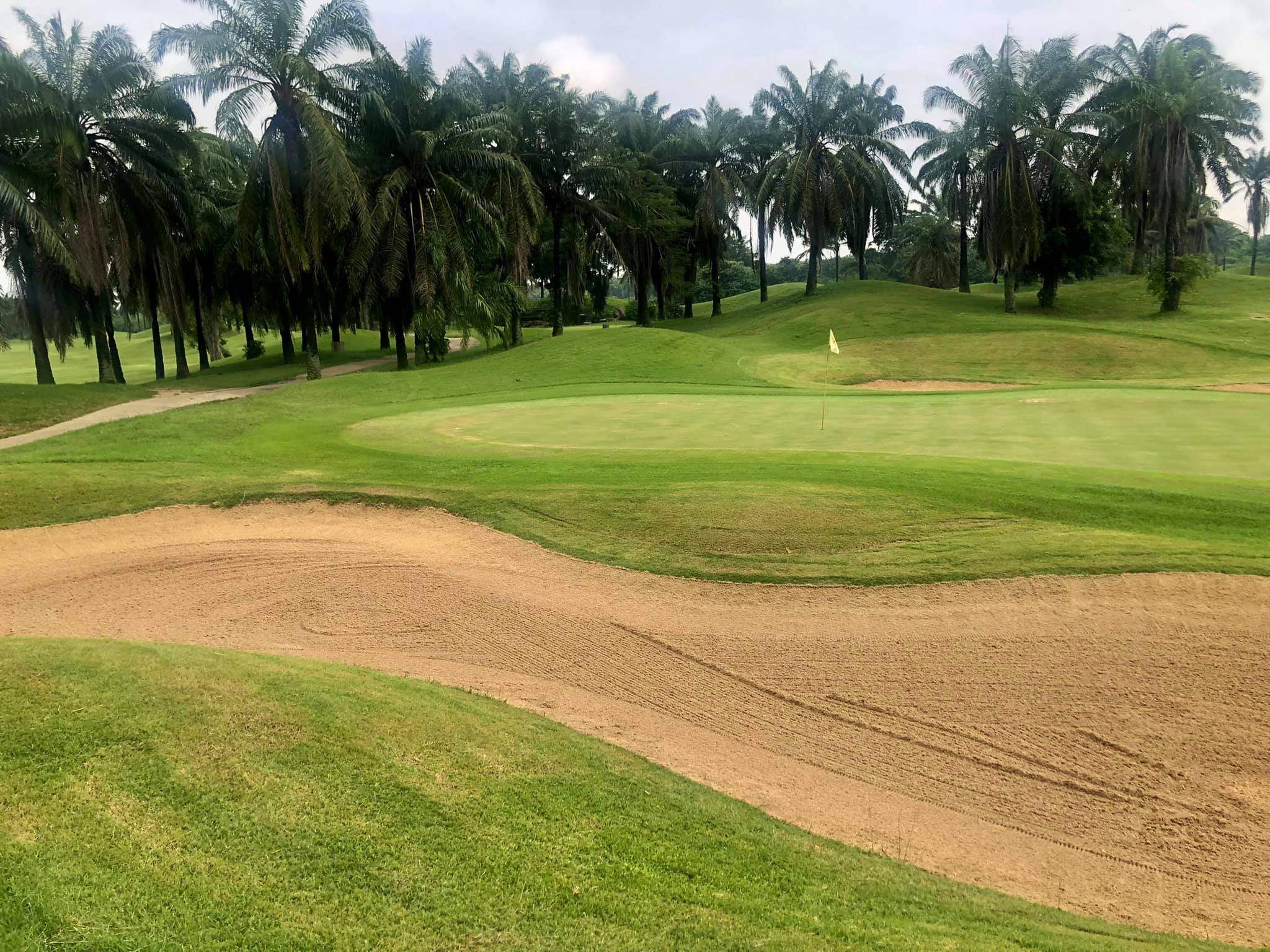 Nichigo Resort and Country Club
Nichigo Golf resort is a Japanese designer club with 27 holes built back in 1992 and just 30 minutes by car from Kanchanaburi.
Built next to the famous river this golf course has a jungle feel with craggy hills, a lot of water, and fairways lined by mature trees.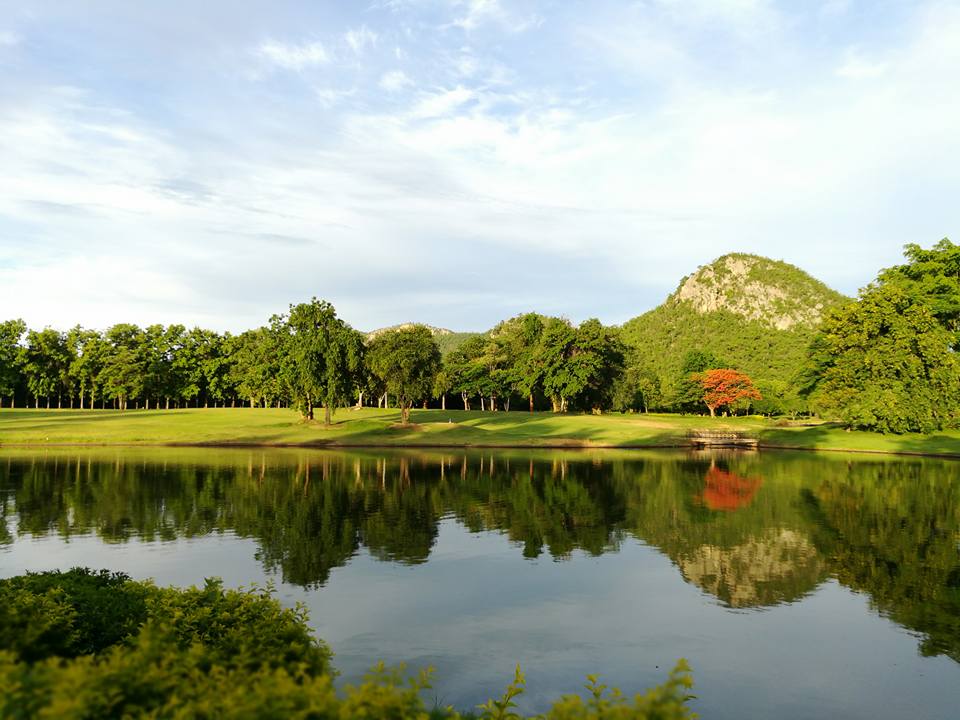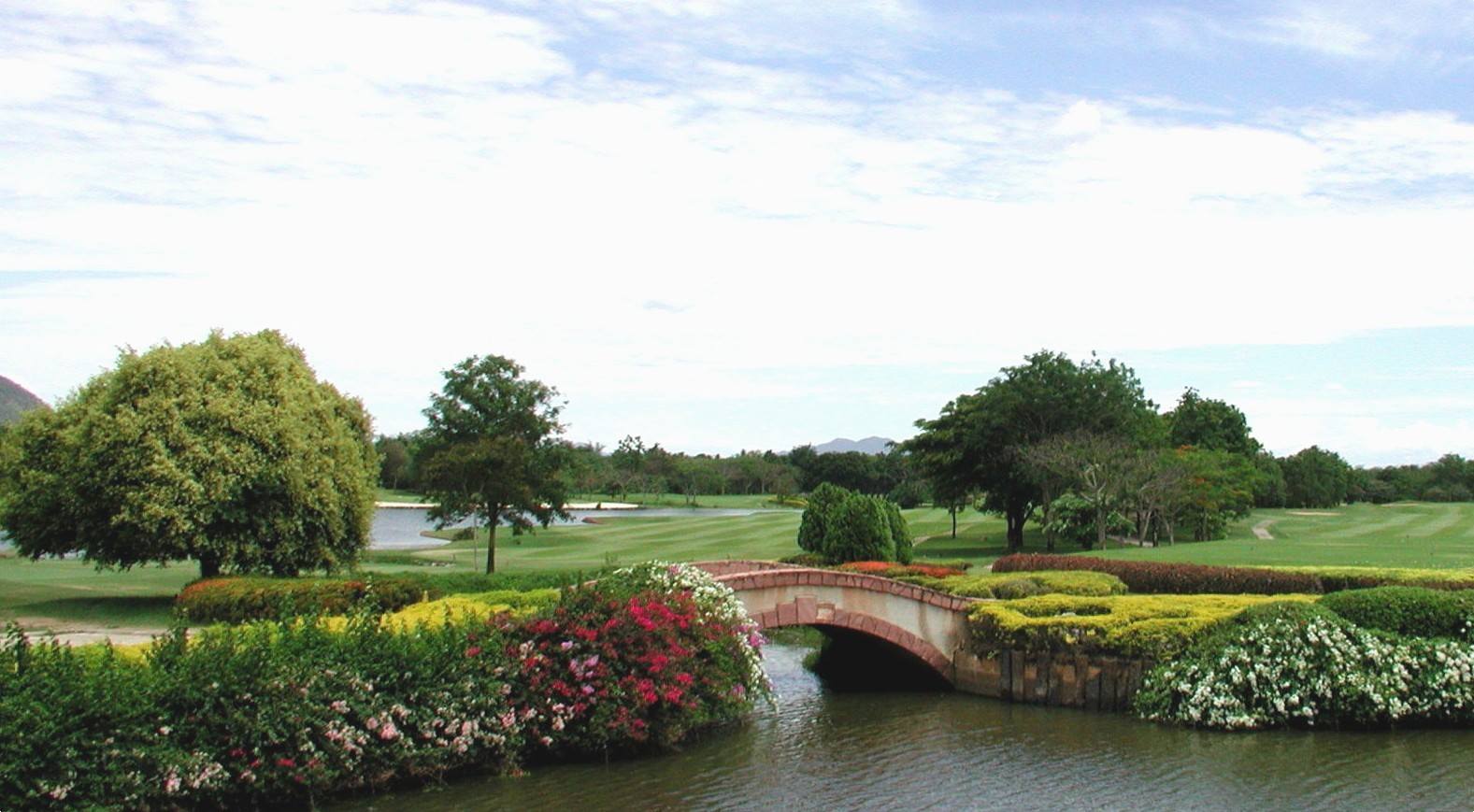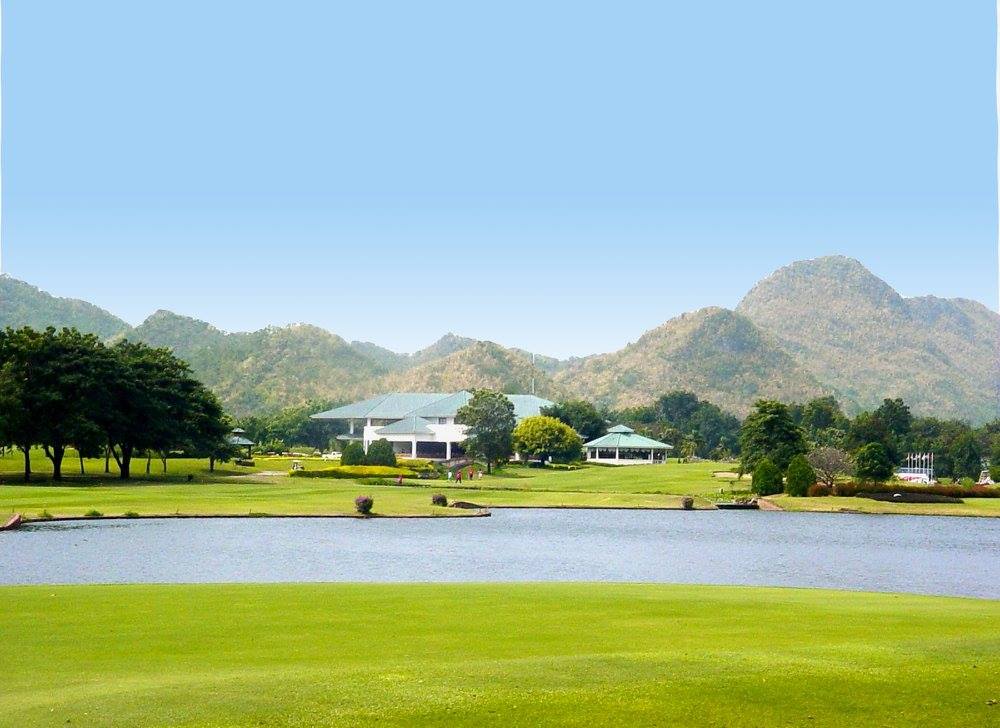 In summary, there are many great places to golf in Kanchanaburi. The courses offer a variety of challenges and are set in some of the most scenic locations in Thailand. Whether you're looking for a peaceful round of golf or a more challenging game, you'll find it here. So put on your golf shoes and get out there! You won't be disappointed.