Golf in Rayong
If you're looking for a great golfing experience, look no further than Rayong Province, Thailand which has some great golf courses!
There are around five golf courses in this region, however, as some golf clubs have multiple courses there are in fact eight eighteen-hole tracks to enjoy.
Here are our top 5 picks for golfing in Rayong:
1. Emerald Golf Club
2. Eastern Star Golf Course
3. Wangjuntr Golf Park (Three courses)
4. St Andrews 2000
5. Rayong Green Valley (Three Courses)
Wangjuntr Golf Park
If you are looking for a very non-serious, fun round of golf you should visit the Wangjuntr golf park in the province of Rayong.
You will be amazed from the moment you enter the gates and you quickly realise you are somewhere you will never forget.
Their Highlands course is where you want to spend your money, the views are spectacular and the golf is very unique and interesting.
Possibly one of the most unusual golf courses in Rayong or even one of the great golf courses in Thailand.
They also have the Jungle course and Valley course too.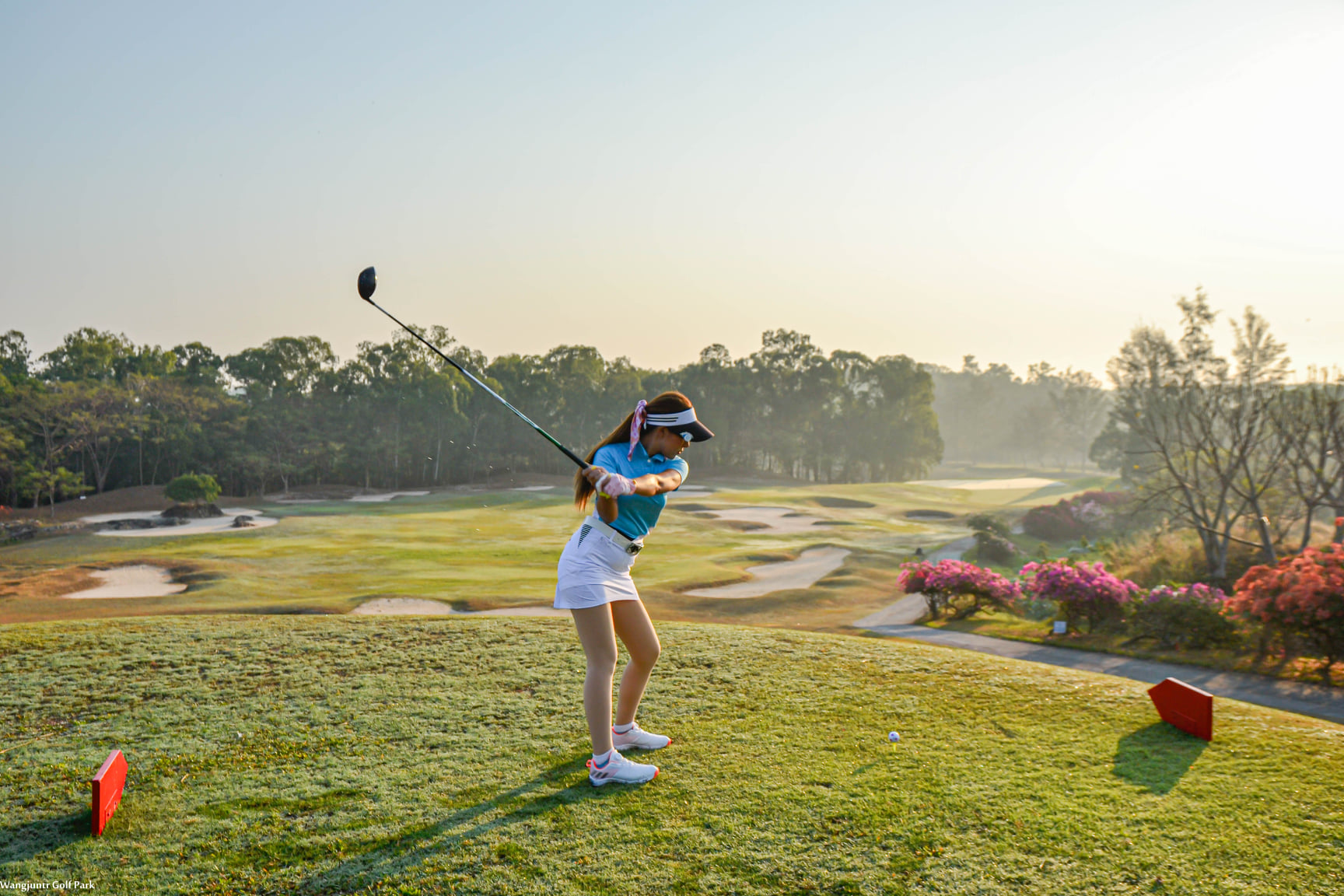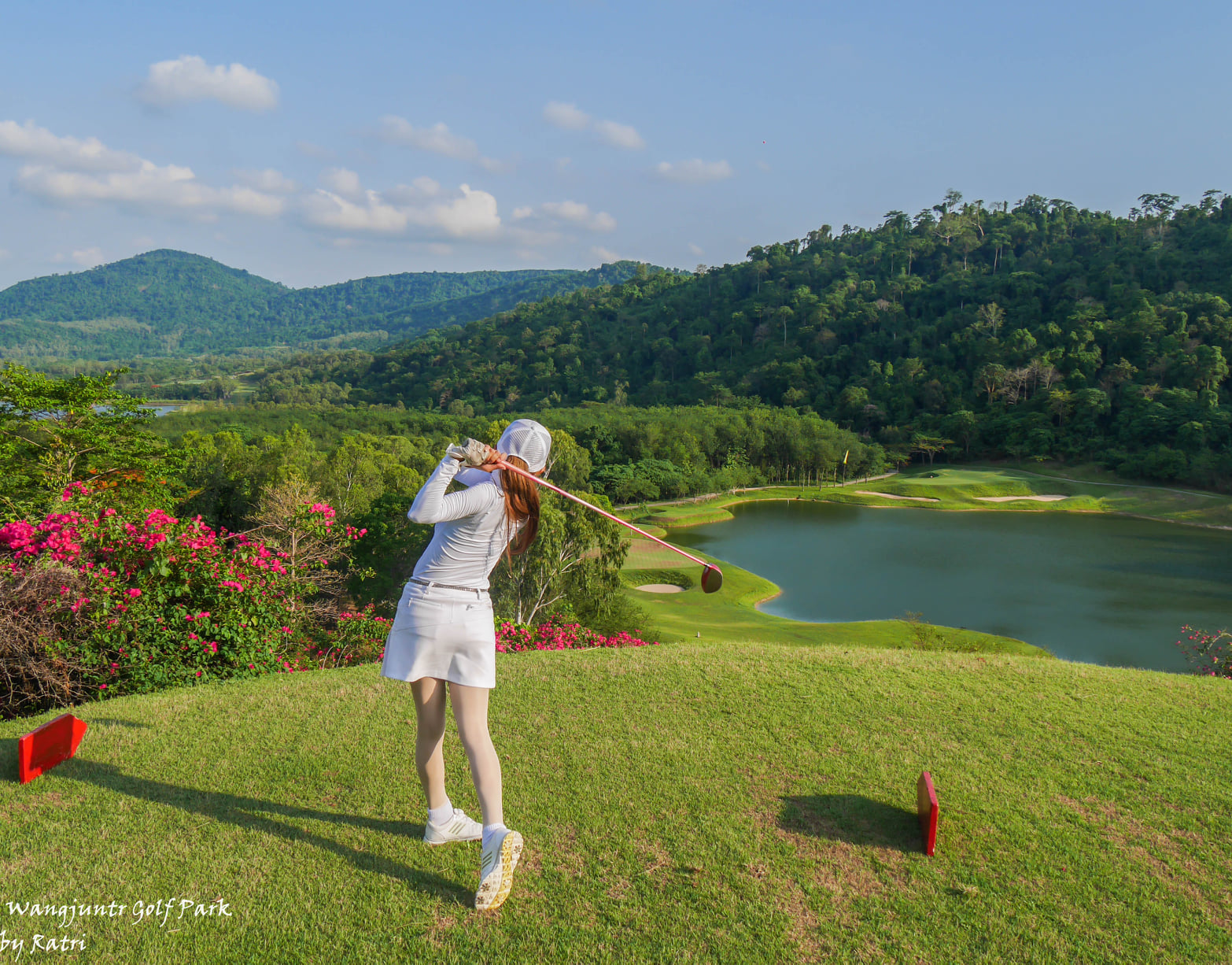 Emerald Golf
If you wanted a more serious round then take a visit to the Nick Faldo-designed Emerald.
This course will challenge every aspect of your game, and if you conquer the par 3's you have done very well.
It is a single-track layout running through a forest with many pot bunkers and undulating greens.
The Emerald golf course is in an area of Rayong called Ban Chang.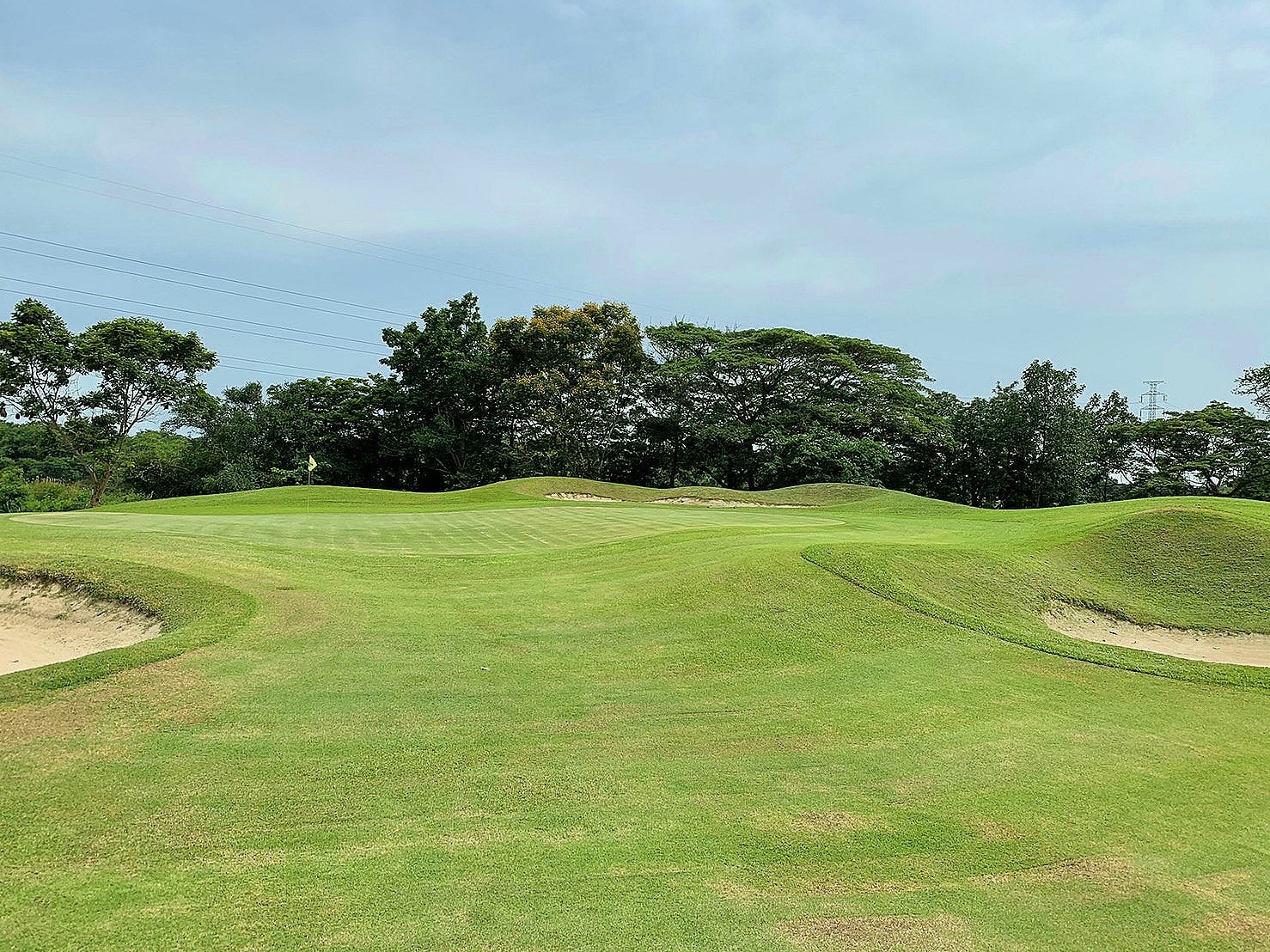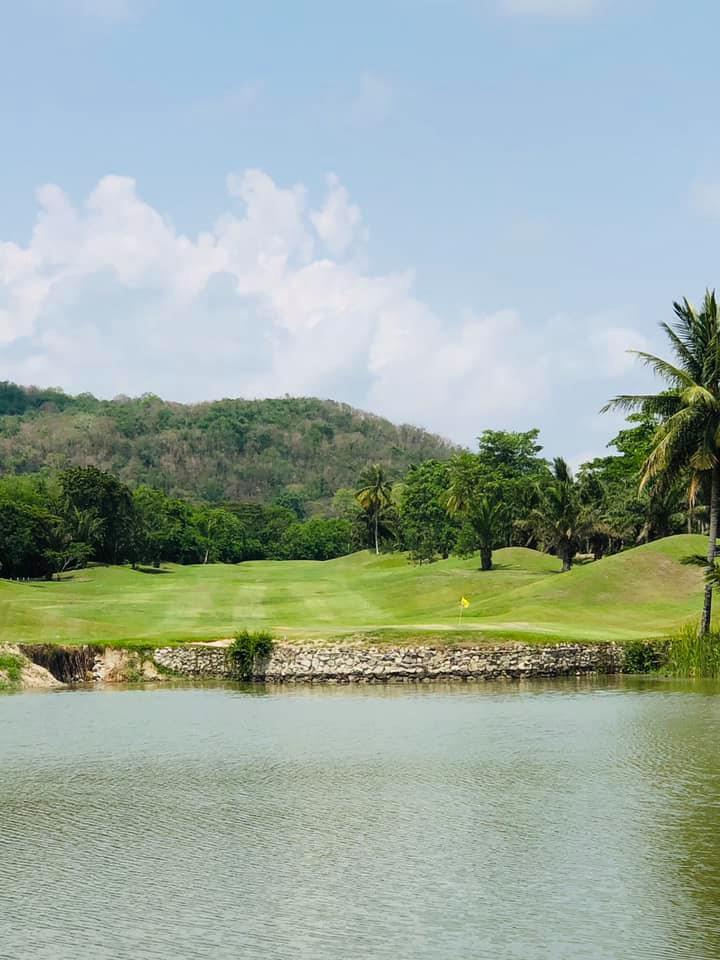 Rayong Green Valley
Close by you will also find the popular courses of St Andrews 2000, Rayong Green Valley, and Silky Oaks.
These three courses all belong to the same golf group, so each course is next to the other. You could literally spend a week golfing just at this complex.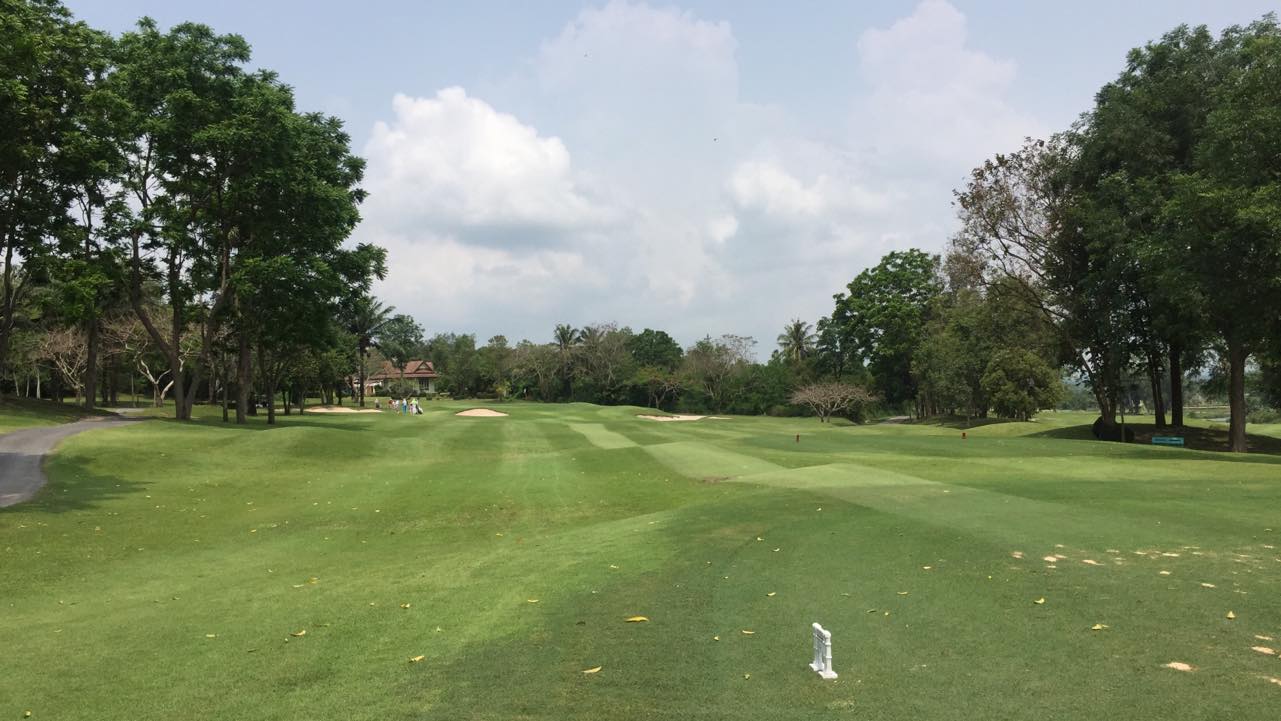 Eastern Star Golf & Country Club
Popular with Expat golf groups, Eastern Star is often referred to as "A thinking man's golf course."
Located near to the end of the new Express Way 7 exit, this 18 hole track has some tricky holes with many coconut trees along each fairway plus some unusual topiary.
Close to the Gulf of Thailand so does get breezy at times.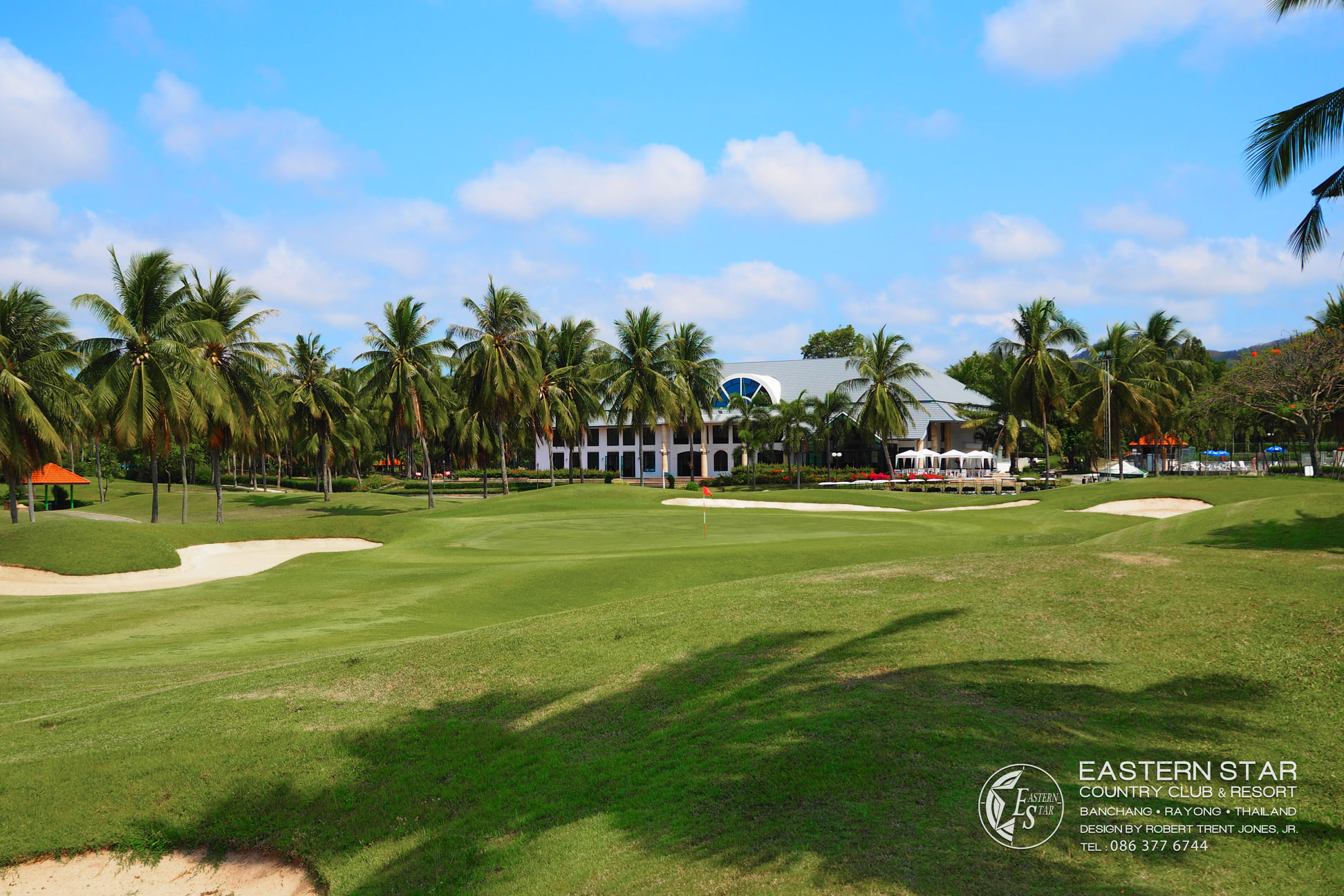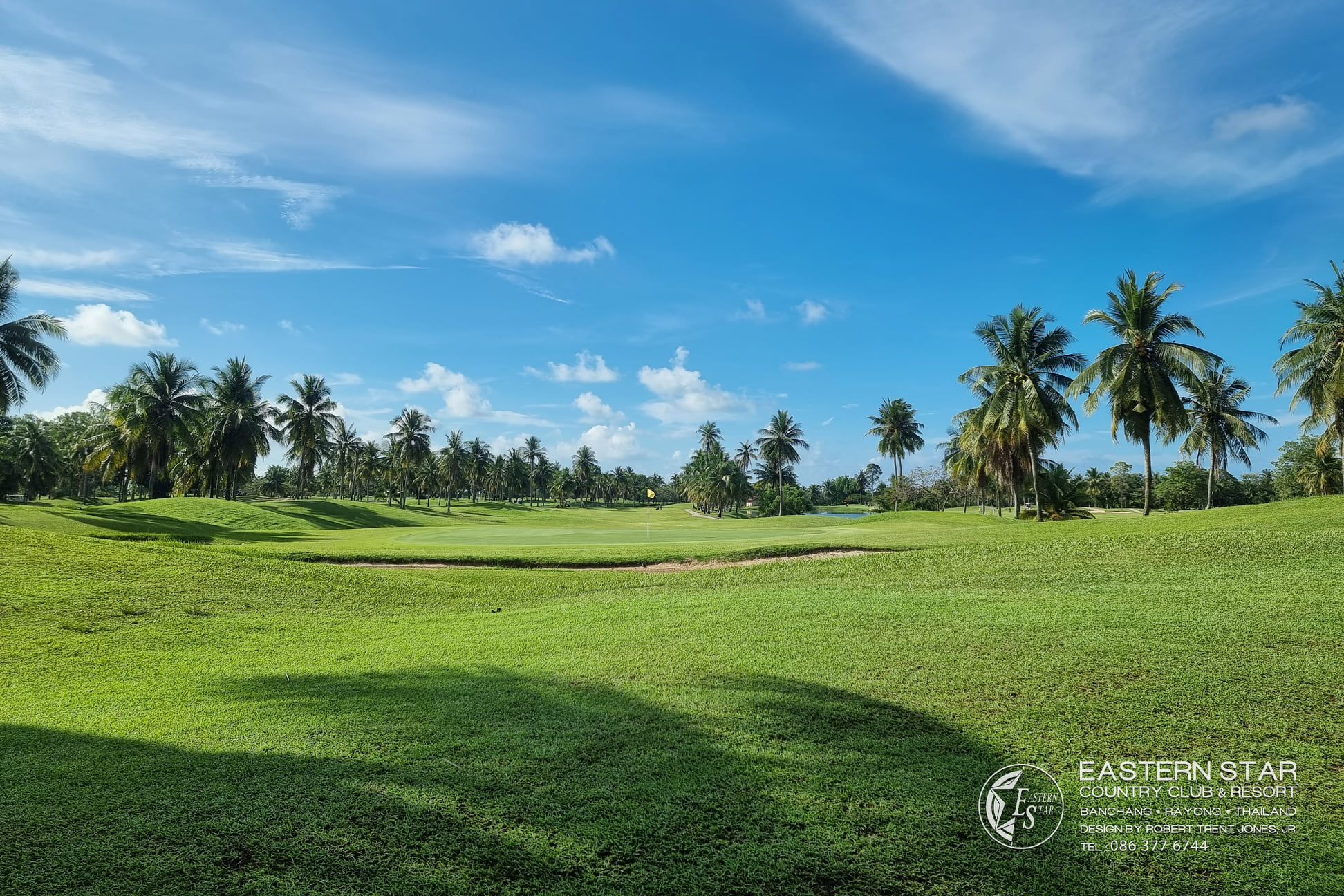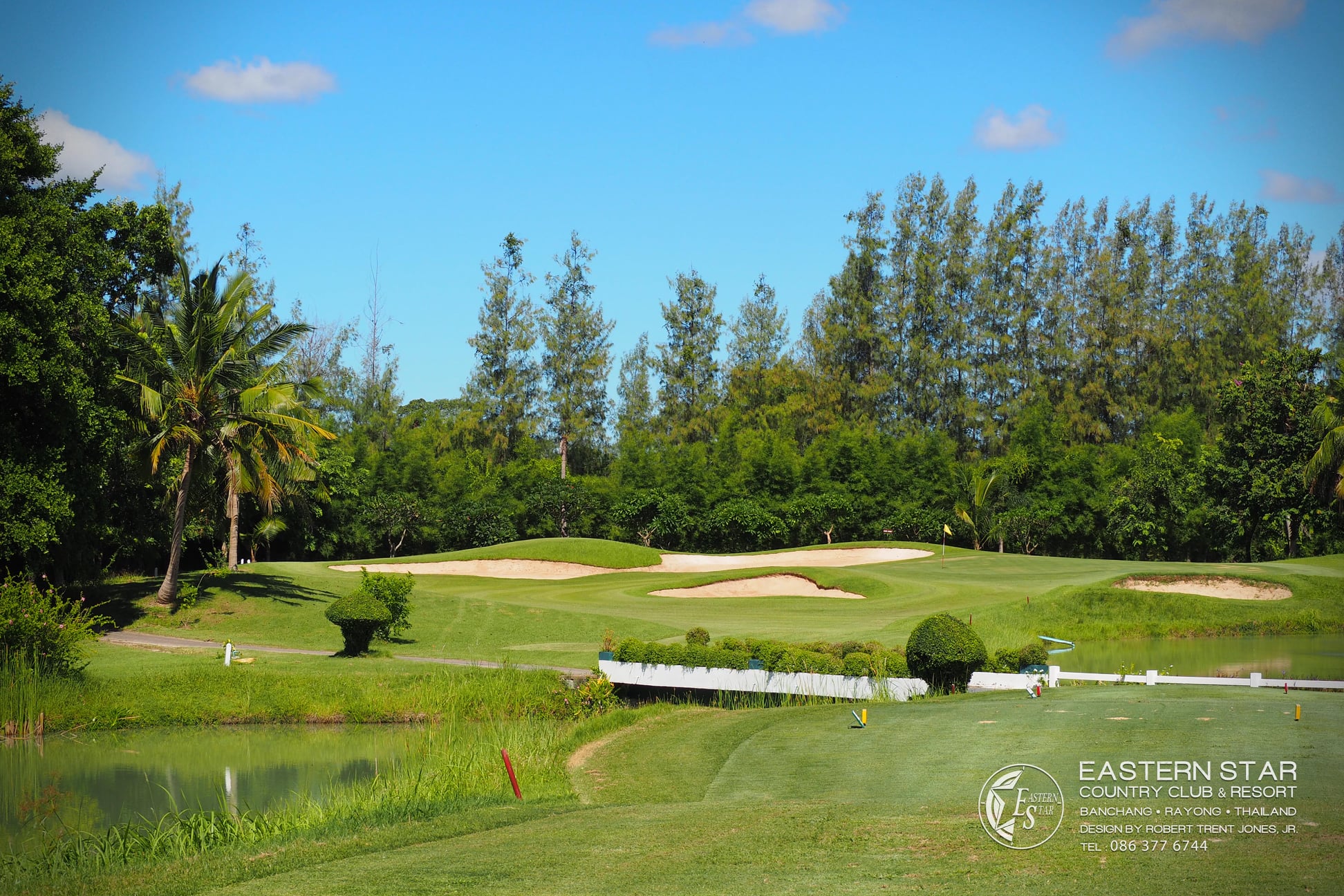 St Andrews 2000
Part of the 3 courses at Rayong Green Valley and St Andrews 2000 shares the same clubhouse and caddies.
Out of the three course St Andrews is known as their top track.
Designed like a proper Scottish links course there are a lot of elevations and they even have two par 6's at 800 yards, so you will need your driver here for sure.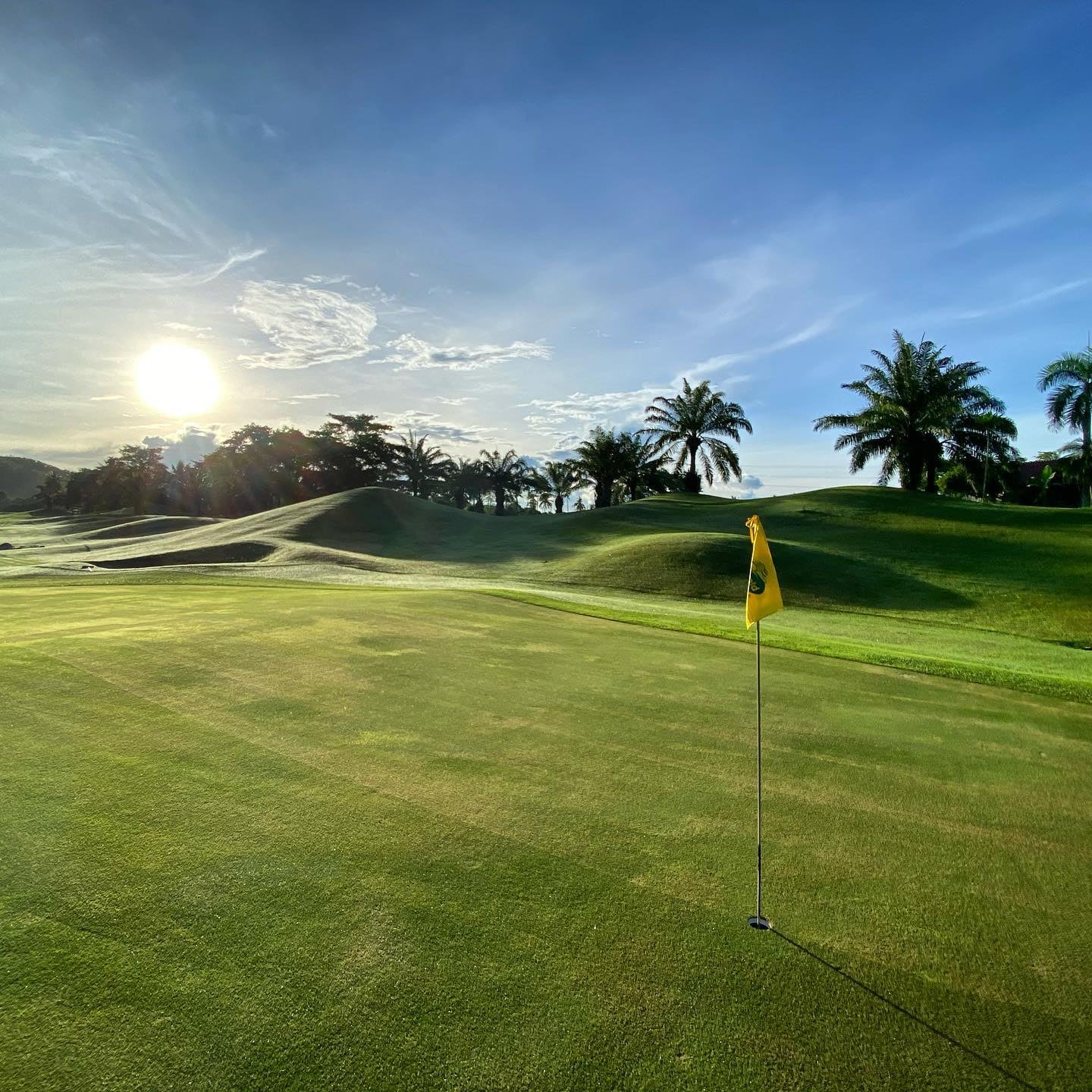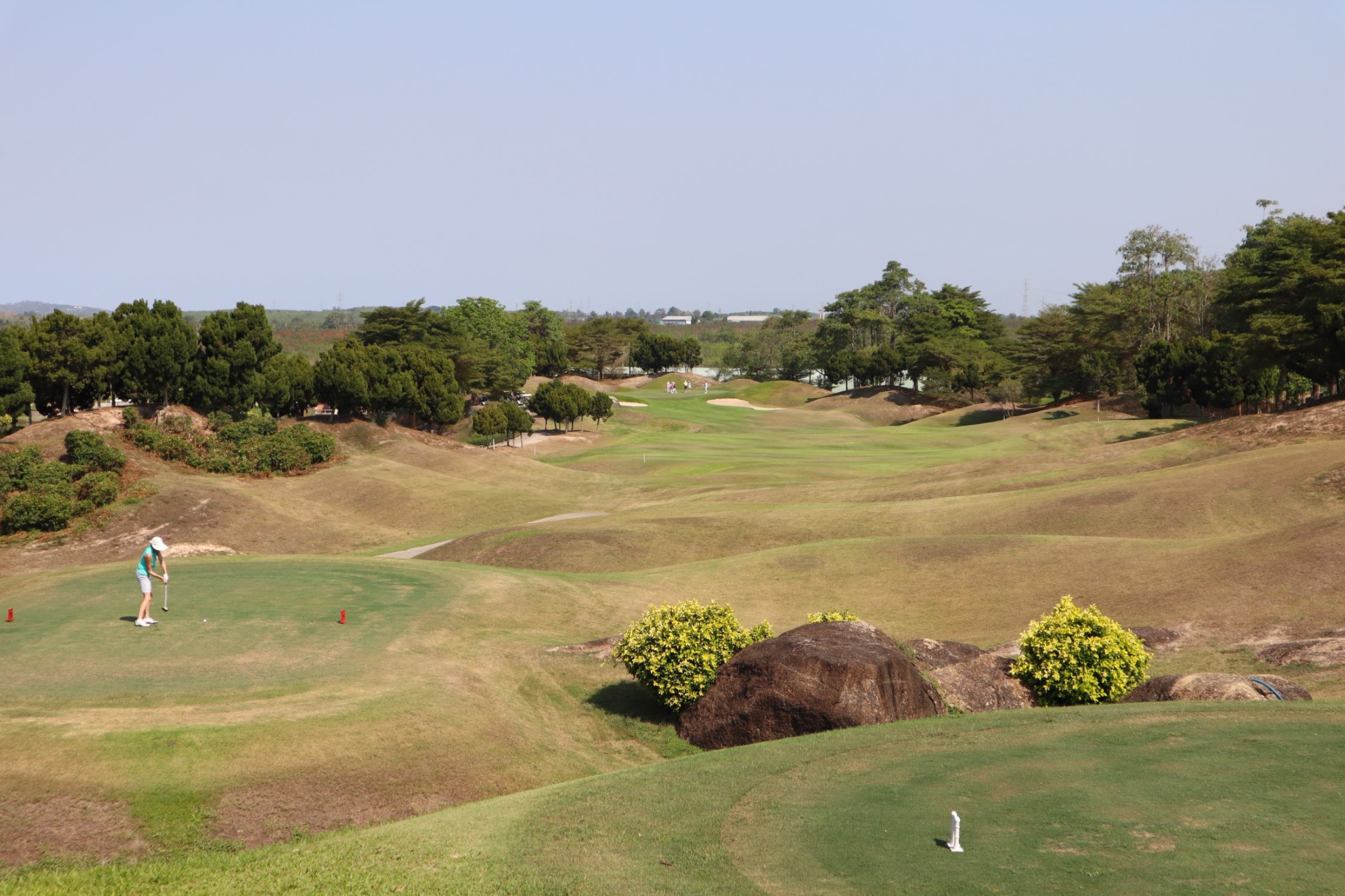 In summary, Rayong is a great place to enjoy a round or two of golf and if you are staying in Pattaya there are many options close by.
If you want to stay and play then there are some great resorts that will suit all budgets too.
We hope you enjoyed our article on golfing in Rayong, Thailand.