What is Top Golf?
What is Top Golf? If you are not familiar with the game, it can be hard to understand what all of the hype is about. Essentially, Top Golf is a mix between traditional golf and darts.
Topgolf is a game that anyone can play (and win). Score points by hitting micro-chipped golf balls at giant dartboard-like targets on an outfield. The closer you get your ball to the centre or 'bullseye' and the further the distance, the more points earned.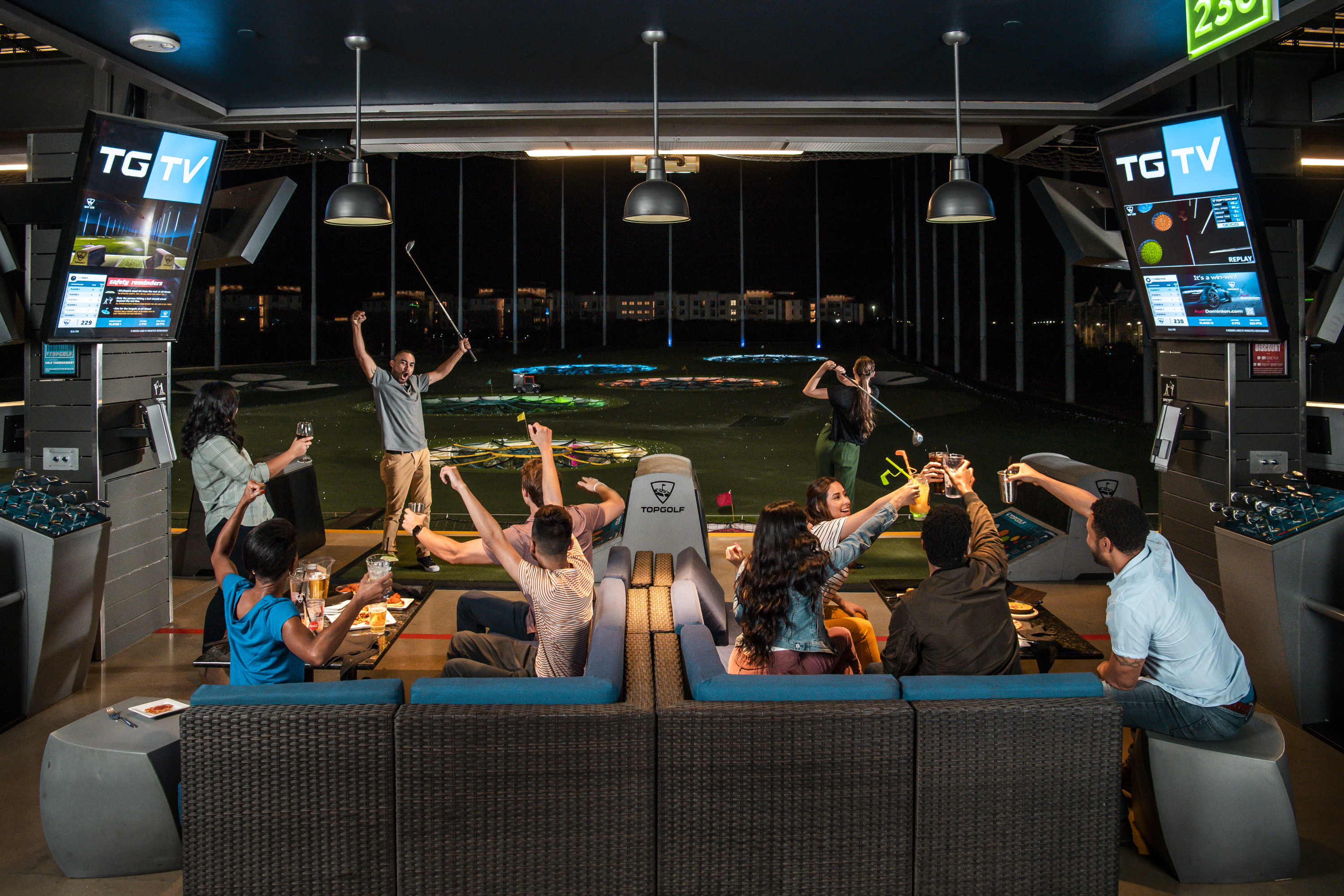 Video - This is Top Golf
How to Play Top Golf?
Topgolf offers a wide selection of games that utilize micro-chipped golf balls to keep track of every shot. Player's shots will be relayed back to their bay screen showing the accuracy and distance of each ball. Their giant targets make it fun for everyone – Guests of all ages and skill levels can score!
Top Golf Thailand
Topgolf Thailand is ready to excite Thailand with Topgolf Megacity: an All-in-One destination for play, food and fun. Bangkok's newest sports and entertainment complex is set to open within the third quarter of 2022, serving more than half a million guests annually and creating 400 jobs. The venue is a first of its kind in Southeast Asia.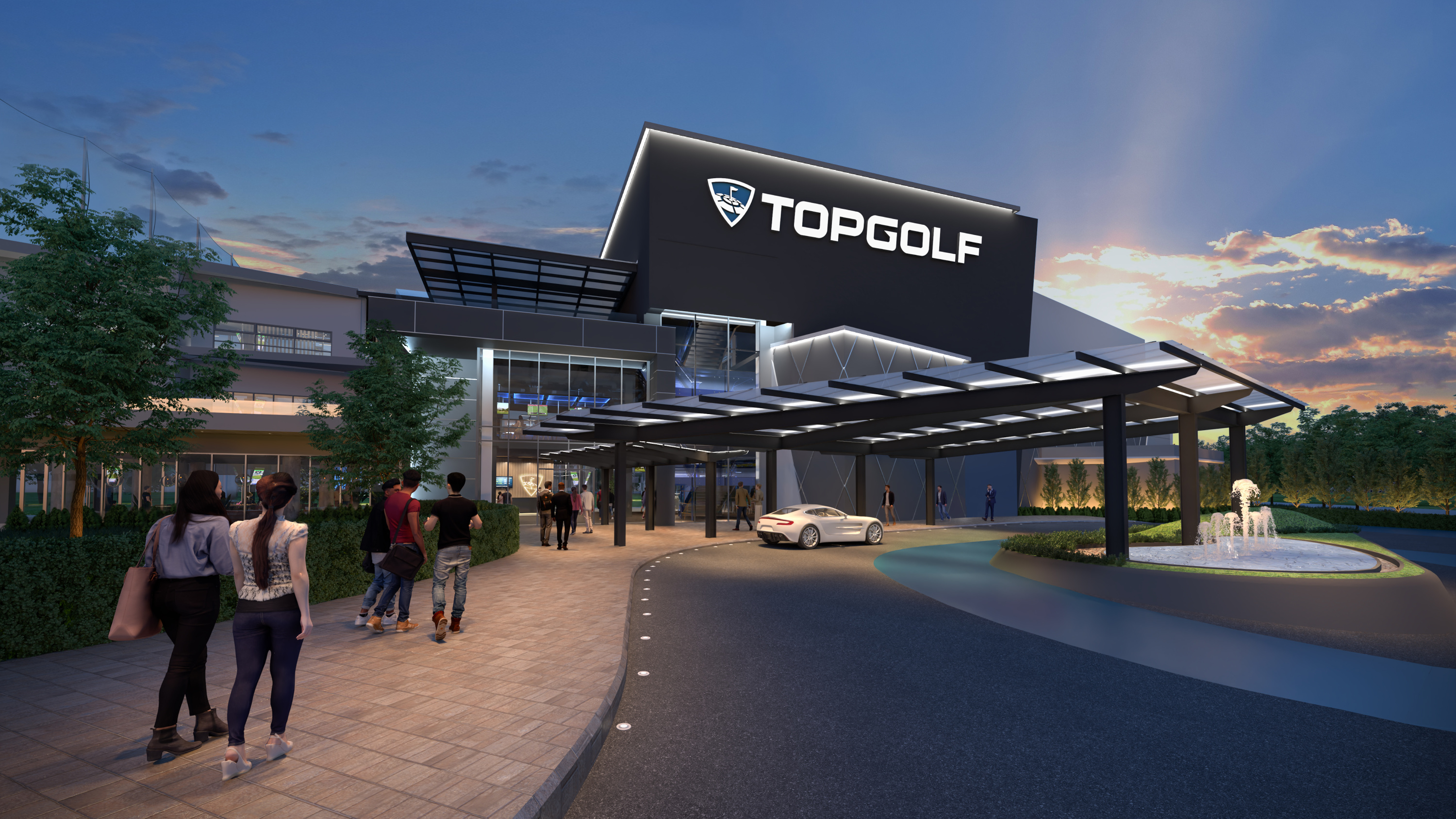 Around the world Topgolf serves more than 30 million Guests per year in over 70 venues, in the USA, UK, Dubai (UAE), Mexico, Australia and Germany. The venue in Thailand will offer 7,000 sqm of guest-accessible area on a 47,000 sqm (29 rais) land, with the capacity to serve more than 1,200 Guests at any time.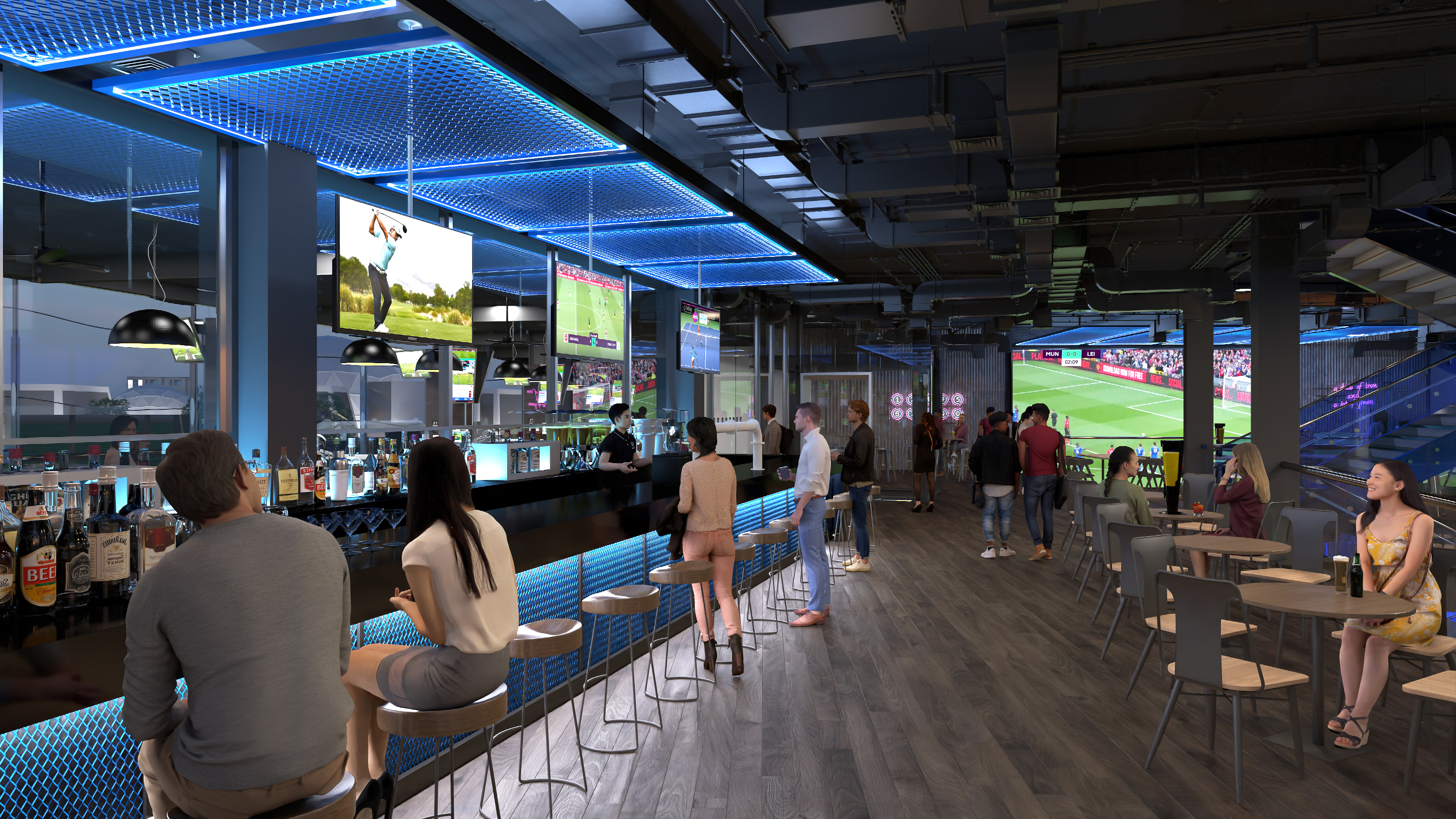 Speaking at the press event, Andrew Nathan, Managing Director, Topgolf Southeast Asia, said: "Topgolf is fun for all people and all occasions, whether it's socializing, teambuilding, celebrating, watching sports, improving your swing, enjoying family time or doing business. Topgolf is already a loved sports and entertainment brand in the USA and beyond, and we're confident Topgolf will be a hit in Thailand"
Video - This is Top Golf MegaCity
Topgolf Megacity is a community-focused, family-friendly venue. The complex features 102 golf hitting bays, including four double VIP bays. Each bay has comfortable sofas, with high-quality Thai and international food delivered by friendly Topgolf Team Members.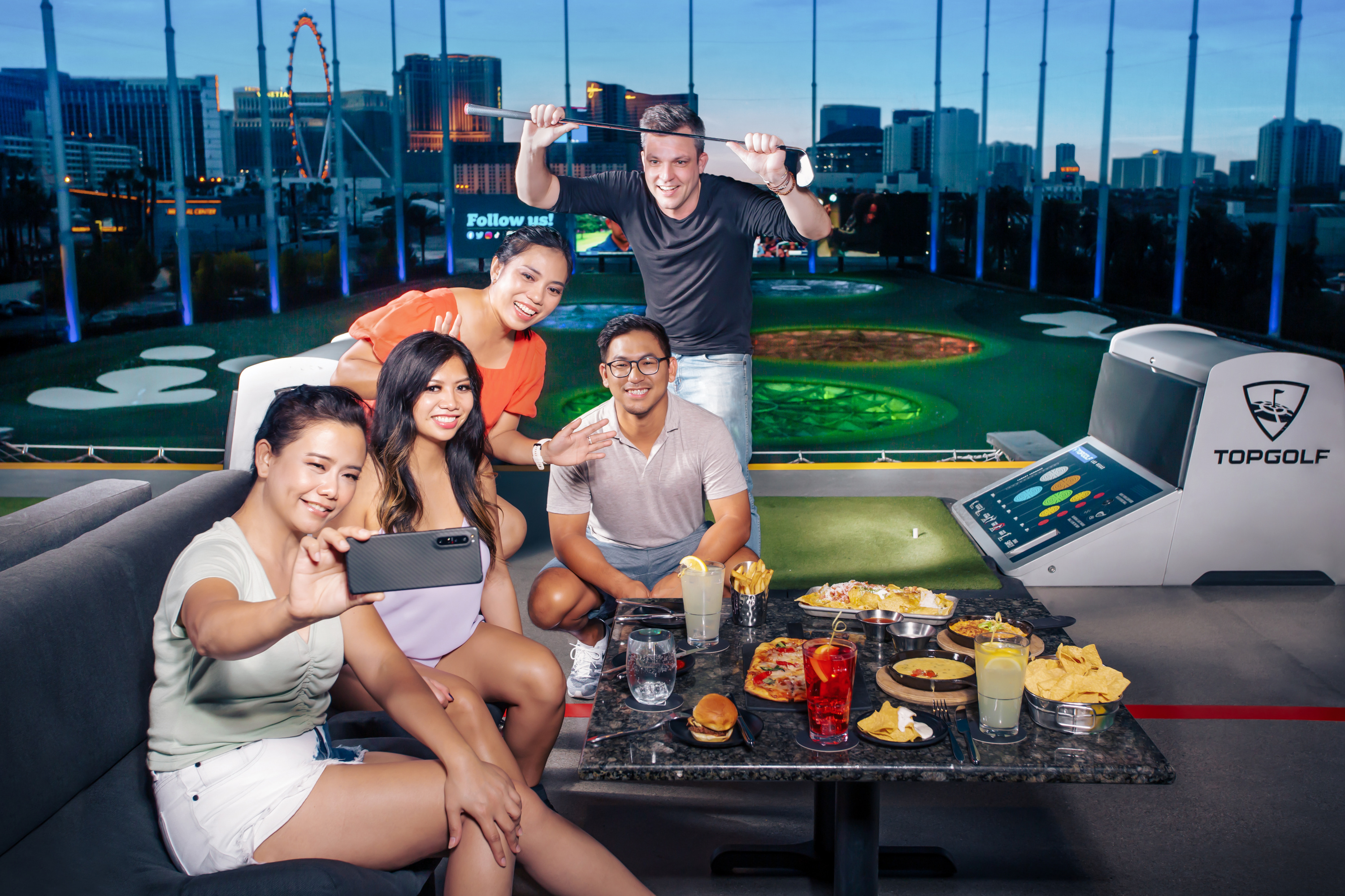 Players can score points by hitting micro-chipped golf balls at giant dartboard-like targets on the 205-yard outfield. Innovative Toptracer ball-tracing technology and 300 HDTV screens at the hitting bays open a world of gameplay. Using real golf clubs, the closer players get their ball to the center or 'bullseye' and the further the distance, the more points they earn.
Guests can choose from a wide selection of games to add fun to the experience, including a real-life Angry Birds game, Jewel Jam or virtual courses. This makes Topgolf the ideal destination for people of all ages and all skill levels.

All in One Sports and Entertainment Complex - Thailand Top Golf
Beyond gameplay at the bays, Topgolf Megacity will feature Bangkok's best sports bar and world-first Topgolf rooftop bar. Other outlets include a family-friendly café, an outdoor restaurant serving Thai classics, and a wine and whiskey lounge.
The venue can be transformed into a multipurpose event space, with private function rooms, hitting bays, outdoor lawn and bars and restaurants at Guest's disposal. This makes Topgolf Megacity the perfect place for events of any size; from birthday celebrations to teambuilding events and company outings.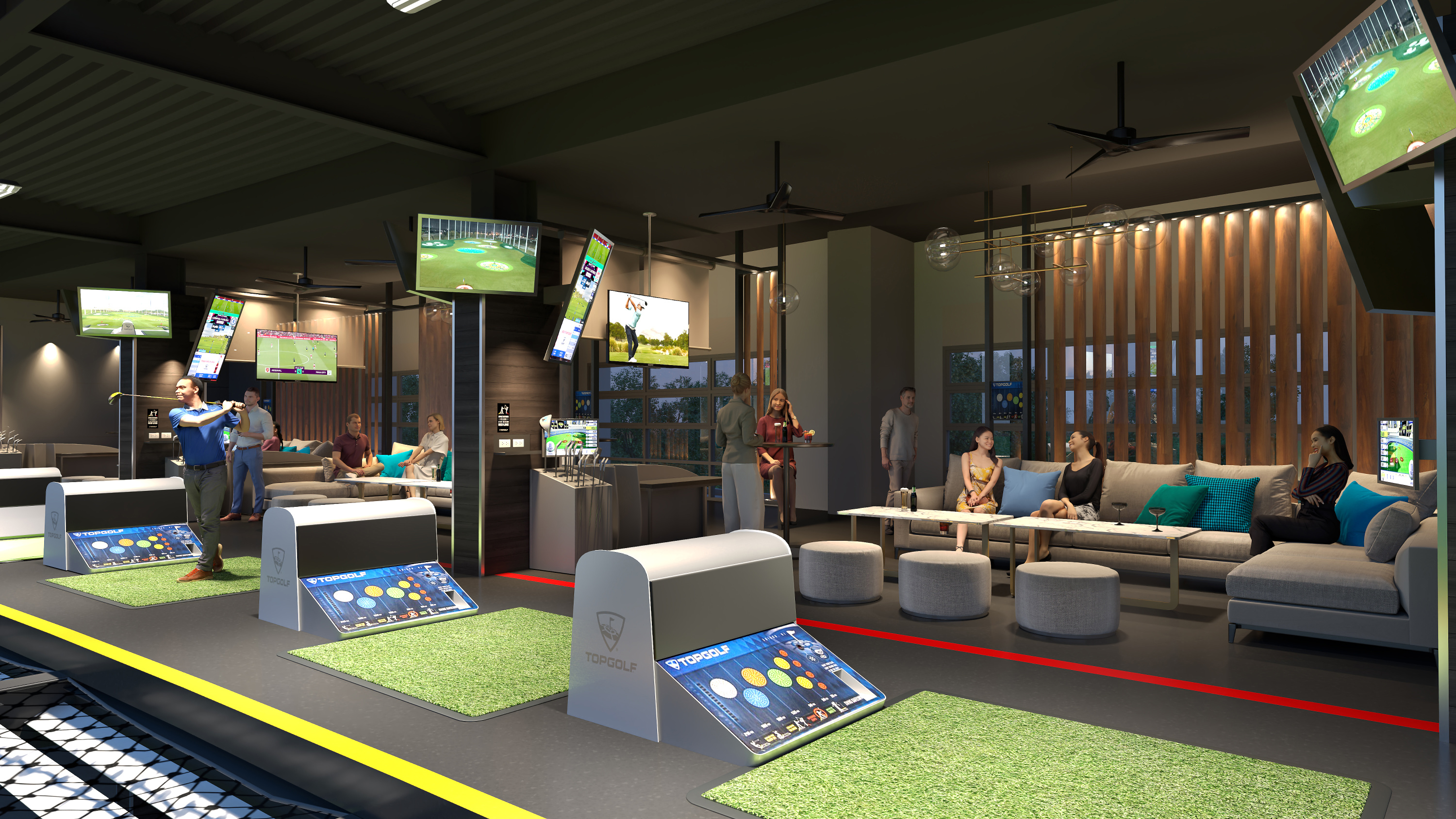 A fully-equipped Golf Academy will cater to aspiring individuals, families and advanced golf players. Furthermore, Topgolf Megacity features the best putting practice and minigolf course in town. The challenging 18 putting holes will appeal to golfers as well as social seekers and families.
"It's safe to say that the opening of Topgolf Megacity will be the biggest entertainment launch of the year in Thailand," added Tim Boda, Head of Operations, Topgolf Thailand. He highlighted that Topgolf Megacity aims to create unforgettable shared experiences: "Topgolf Megacity is designed to be a one-stop shop for a whole lot of fun. We offer a special chef-created menu, hand-crafted cocktails, event spaces, music and more. We want everyone to know that you don't have to be a golfer to have fun at Topgolf – we have something to entertain everyone."

Where is Top Golf Thailand?
Topgolf Megacity is easily accessible for people in Greater Bangkok and beyond. It is located right next to Megabangna shopping center, which caters annually to 42 million customers from nearby housing developments, offices, and schools. The venue is connected to major highways, 20 minutes from Suvarnabhumi airport and has ample free parking on-site.
Megabangna
39 หมู่ที่ 6 Bang Na-Trat Frontage Rd, Bang Kaeo, Bang Phli District, Samut Prakan 10540
When will Top Golf Thailand be open?
TG SEA Development Pte Ltd, an authorized developer of global entertainment leader Topgolf Entertainment Group, announced plans to bring the Topgolf experience to Bangkok within the third quarter of 2022.
Explore Top Golf Megacity - Virtual Tour
https://www.virtualtoursthailand.com/topgolf/