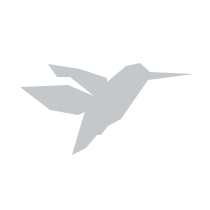 Francis Devine
24/12/2019
Score: 121
Handicap: 33.0
nice location,nice course
I liked:
I was able to walk the course. In a lot of courses now they have carts and people want to rush around and dont appreciate the the pleasure of a walk in the country and a round of golf.
Needs to improve:
Maybe a few water stations around the course would be helpful for us Europeans who are not used to the heat.
| | |
| --- | --- |
| Overall | |
| Value for money | |
| Conditions | |
| Layout | |
| Caddies | |
| Drink stops | |
| Clubhouse | |
| Difficulty | |
Rob McEvoy
03/03/2018
Score: 74
Handicap: -0.2
Surprise in the sticks
I liked:
This is real golf with no pretensions. The layout is good, especially 14 - 18 which is as good as any, and you will use every club in your bag. The price is very low, 500B inc caddy on holidays, and its rarely busy as its in the middle of nowhere. The caddys are friendly and love to see a farang. What it lacks it makes up for in fun, and the 15th hole is one of the best you will play anywhere. Clubhouse is basic, not sure if it even has a locker room, but the setting is lovely and the food good.
Needs to improve:
The condition is poor and inconsistent, especially the greens. However, they have 2 untrained green staff working on a course built from reclaimed jungle that is played mainly by terrible thai golfers. Augustas green staff would struggle here. It lacks in drink stops, but your caddy will call them and have them deliver to you if you are thirsty (its that type of place).
| | |
| --- | --- |
| Overall | |
| Value for money | |
| Conditions | |
| Layout | |
| Caddies | |
| Drink stops | |
| Clubhouse | |
| Difficulty | |