Mark Herbert
09/11/2019
Score: 87
Handicap: 8.7
1st time.
I liked:
Straight off the bat Ive got to tell you I paid less than half their normal rate because I went with a golf equipment supplier so my review is based on that. Now then, it is a great course in every way and beautifully designed. Its a test for sure, but you can plot your way around, and Im sure regular play would make a huge difference- especially when it comes to the greens, land in the wrong part of the green and 3 putts will be frequent due to the undulations. Condition of the course was good to very good, with perfect bunkers and aforementioned greens consistent in speed, the rough just off the fairways is not too penal if you miss just a little and again is consistent.
Needs to improve:
Well the big issue is of course the price. Its published price is 5,200b through high season during the week. Being new the price may work for them for a while but is it good value? Well you have to compare it to others. Its about the same price as the Siam courses which means its 1000b more than Lam Chabang but double the price of Pattana and Khoa Kheow so I would have to say its not great value. But saying that, if youre coming on holiday and want to treat yourself then on that basis I would recommend it. Would I go back? Yes I would, but I wouldnt pay more than 2.5-2.9k to do so. PS drink stops were nice but marked it down because one of them had no cold water to buy- thats unforgivable really in the heat here.
| | |
| --- | --- |
| Overall | |
| Value for money | |
| Conditions | |
| Layout | |
| Caddies | |
| Drink stops | |
| Clubhouse | |
| Difficulty | |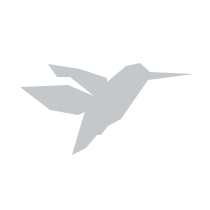 Thomas Gingerich
01/08/2019
Score: 99
Handicap: 17.0
Chee Chan Golf Course
I liked:
The course is in great condition, the layout is very challenging, and the clubhouse and facilities are among the best in the area.
Needs to improve:
They will have to come down in price we didnt see many players on the course. Golfers near Pattaya can play a number of courses that are challenging and very well maintained for considerably less.
| | |
| --- | --- |
| Overall | |
| Value for money | |
| Conditions | |
| Layout | |
| Caddies | |
| Drink stops | |
| Clubhouse | |
| Difficulty | |
Tony Robbins
16/06/2019
Score: 104
Handicap: 20.0
Chee Chan
I liked:
Very impressive all round
Needs to improve:
More competitive price
| | |
| --- | --- |
| Overall | |
| Value for money | |
| Conditions | |
| Layout | |
| Caddies | |
| Drink stops | |
| Clubhouse | |
| Difficulty | |