Wangjuntr Golf Park is without doubt the most beautiful golf park in Thailand.
When playing golf in Thailand you genuinely are spoilt for choice, with around 260 golf courses to visit.
Of course there are the top favourites, like the home of the Honda LPGA Thailand at Siam Country Club Pattaya, or Hua Hin's Black Mountain host to the European and Asia Tours.
However if you want a completely unique golfing experience, do check out the Highland Course at the Wangjuntr Golf Park near Rayong.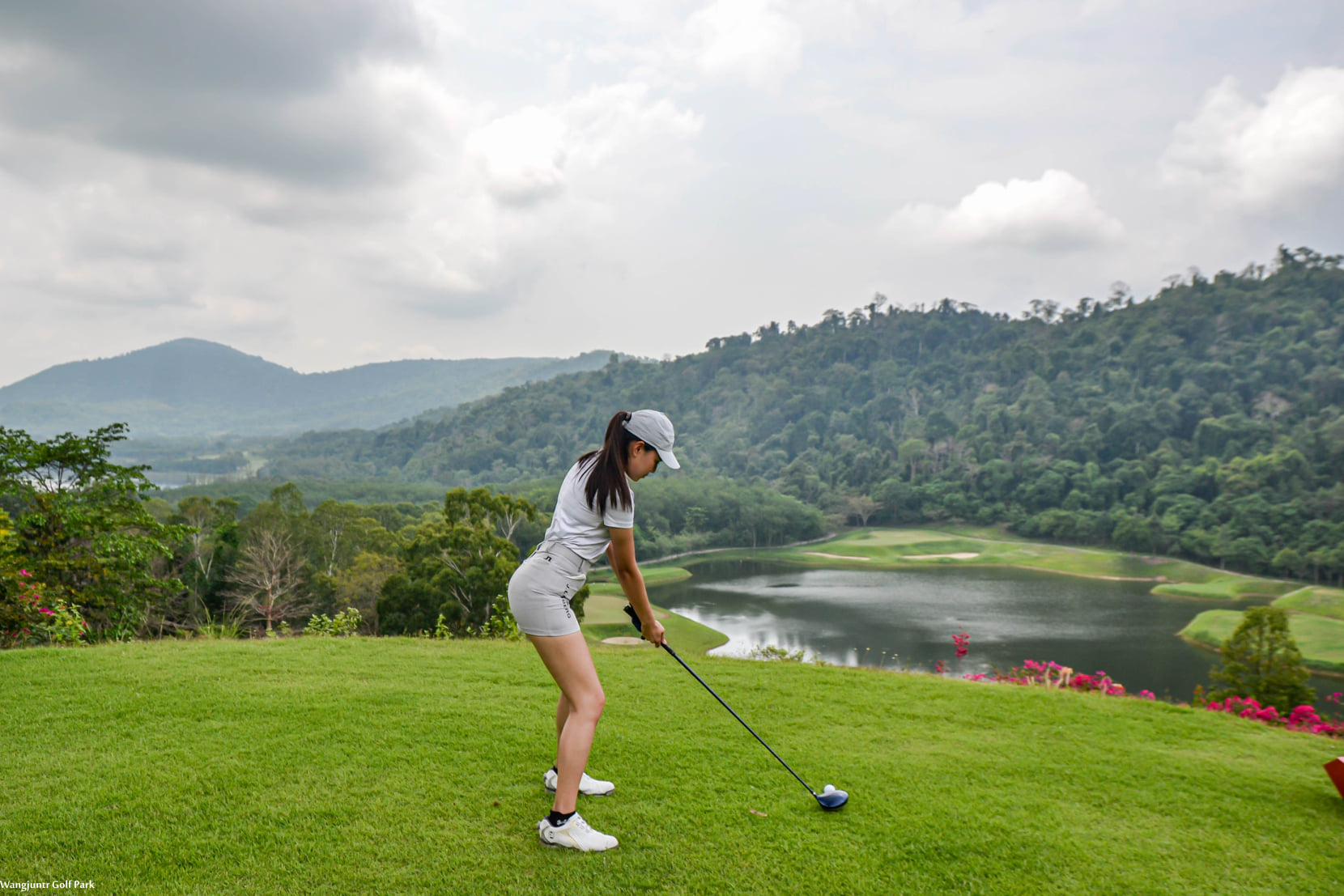 The panoramic and demanding layout of each hole at Wangjuntr Golf Park offers stunning views, while also requiring precise golf play. It is one of the most spectacular golf courses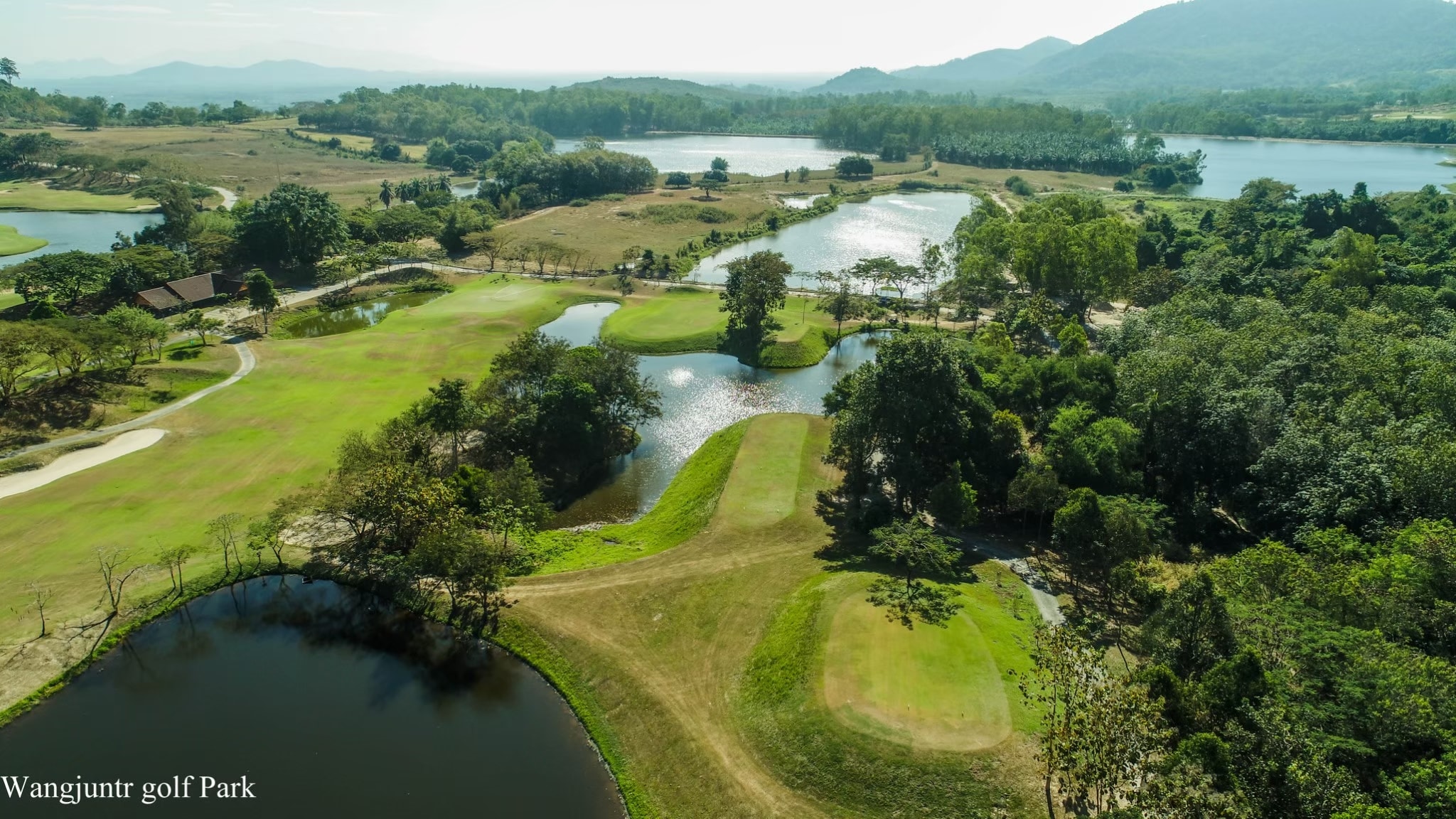 For any golfer who has visited Wangjuntr Golf Park, their visit will broaden their appreciation of the game.
The primary objective from the start of this golf park project in 1999 was to achieve the highest level of golf course possible while incorporating nature, and animal lovers. They certainly pulled it off.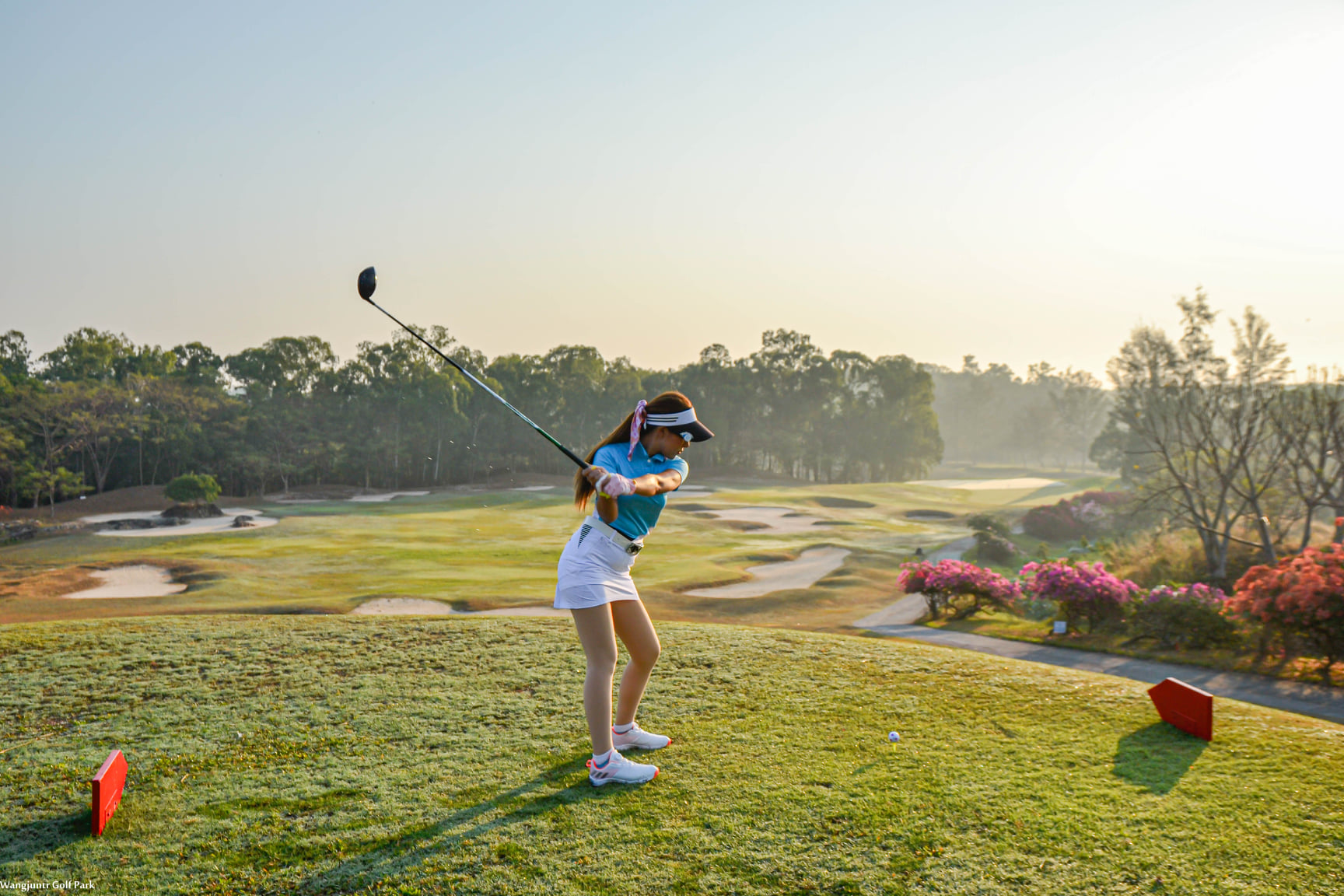 Wangjuntr Golf Park has three golf courses within the grounds, the Valley course, the Jungle course and the Highland course.
There are also different greens to play on both the Valley course and the Highland course which are named right greens and left greens effectively making two additional courses.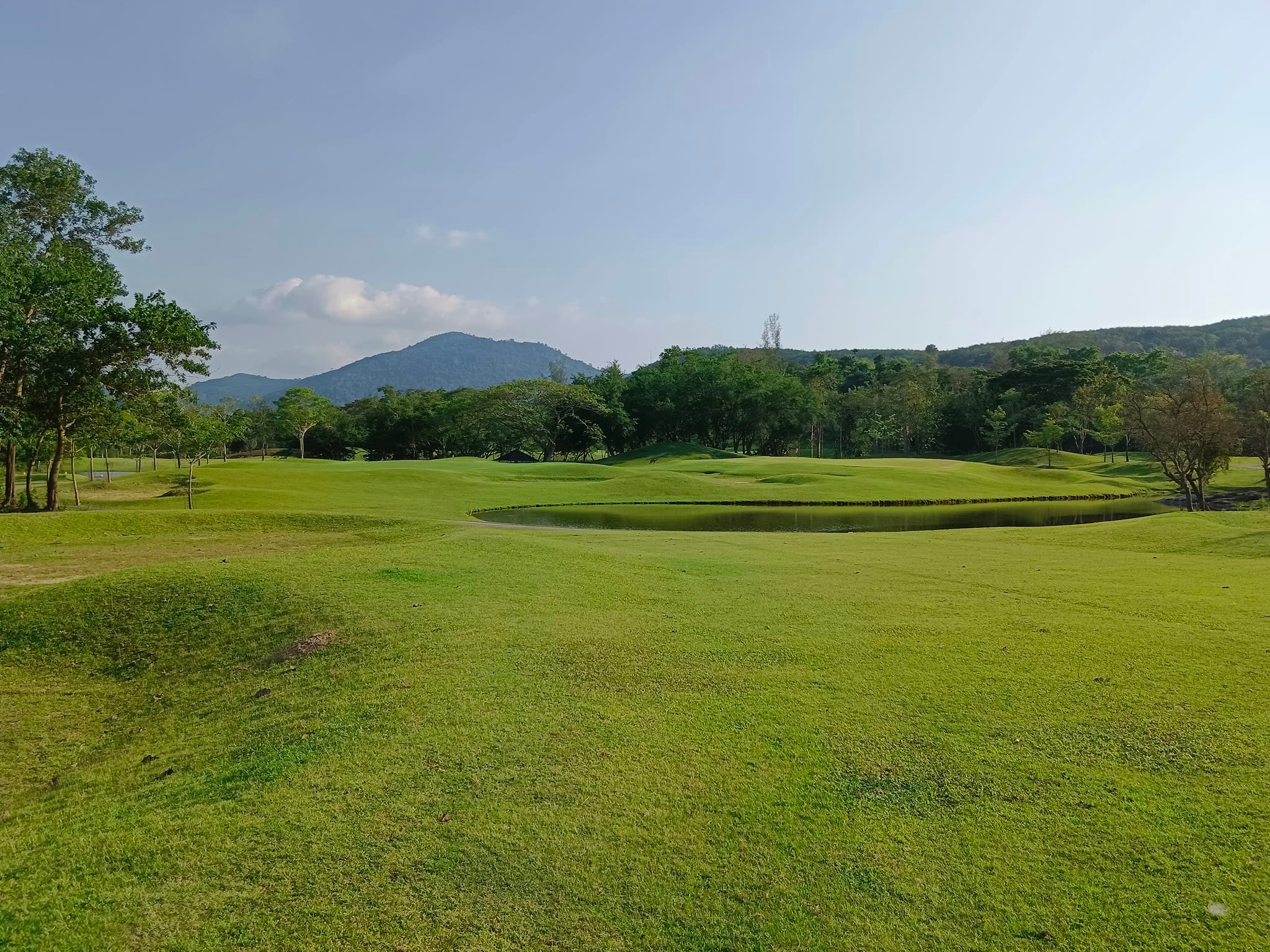 Valley Course - Wangjuntr Golf Park
The Valley Course, playing the left greens measures 7173 yards, while playing the right greens measures 7197 yards for a total par of 72 on each side. There are five "Par 3," eight "Par 4," and five "Par 5" among the "twin" eighteen holes. The 15th Hole has a green that slopes dramatically down to a pond, while the 17th Hole is situated on top of a cliff with panoramic views.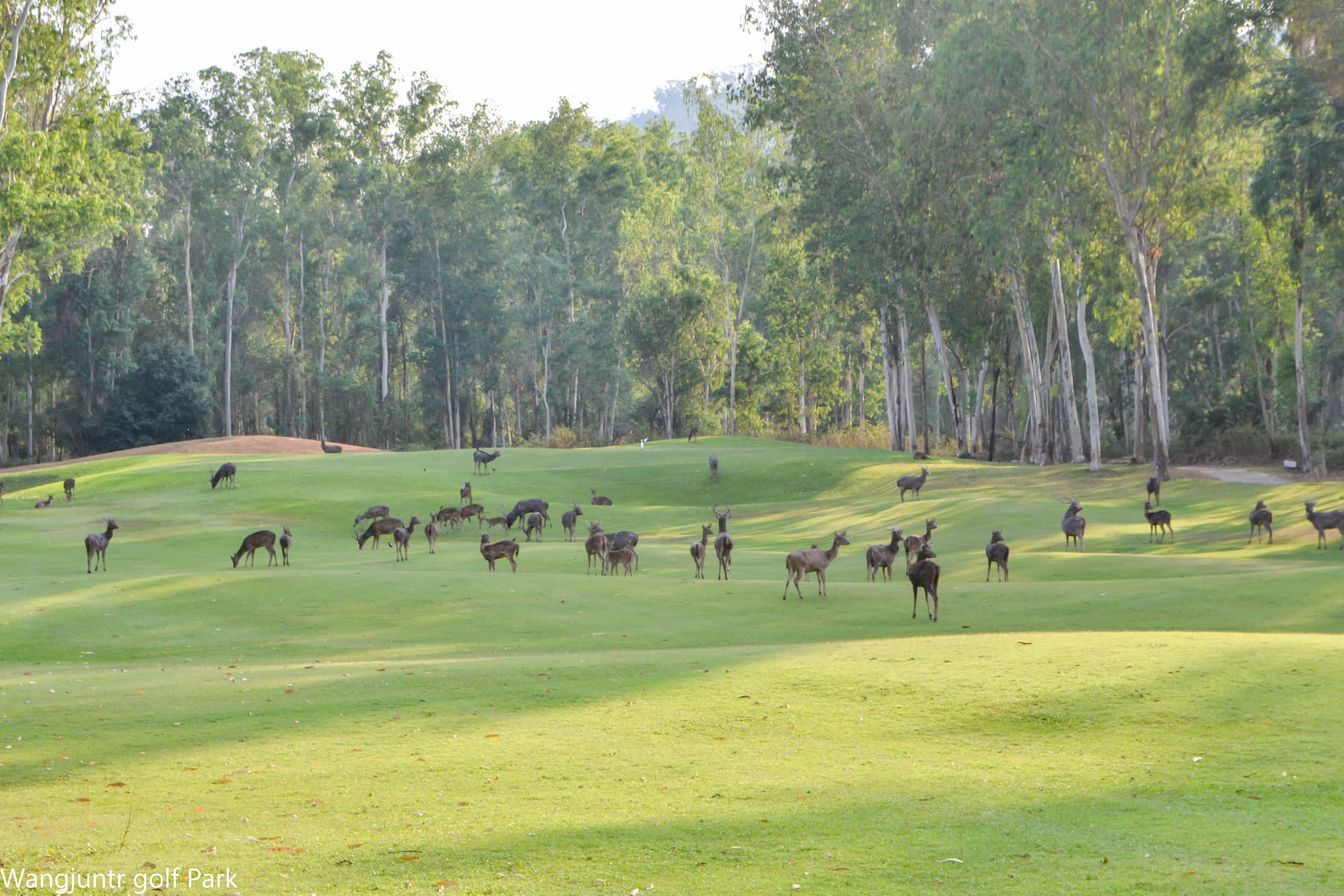 The most popular holes are the second, with its towering eucalyptus forest on the perimeter of the fairway; the fourth, which features a crater-like bunker in the middle of a double-green; and the fifth, with its distinctive "Valley of Joy" in front of the greens.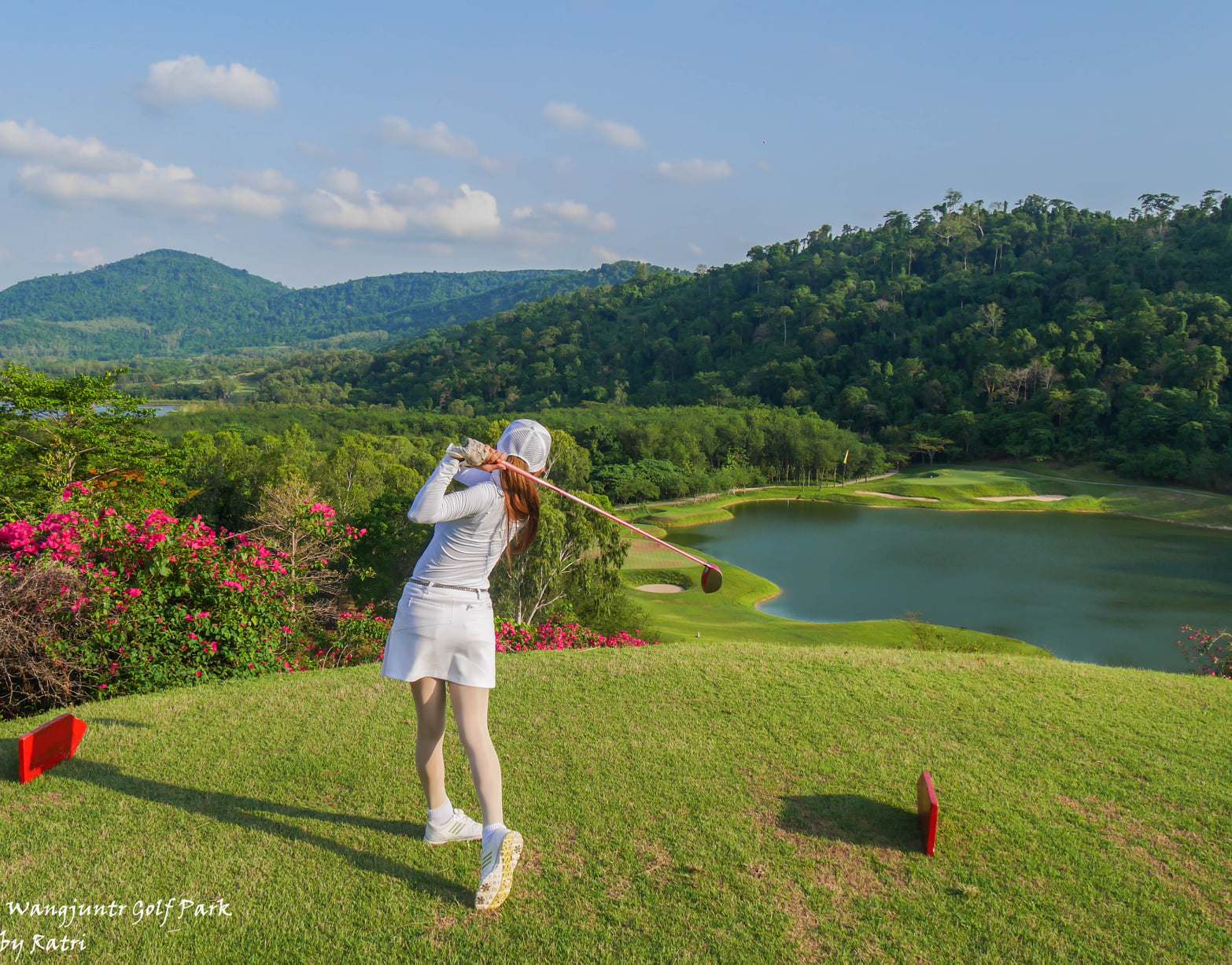 Their "Par 5" holes at Wangjuntr Golf Park measures between 472 and 694 yards, with the most renowned being the 11th Hole, which is one of the world's longest "Par 5" holes (694 yards), as well as the 14th Hole, which features a hill with a rock wall blocking tee boxes from allowing players to score. The Wangjuntr Golf Park's final holes are nicely designed "Par 5s," offering prospects for players to make a birdie to close out their round.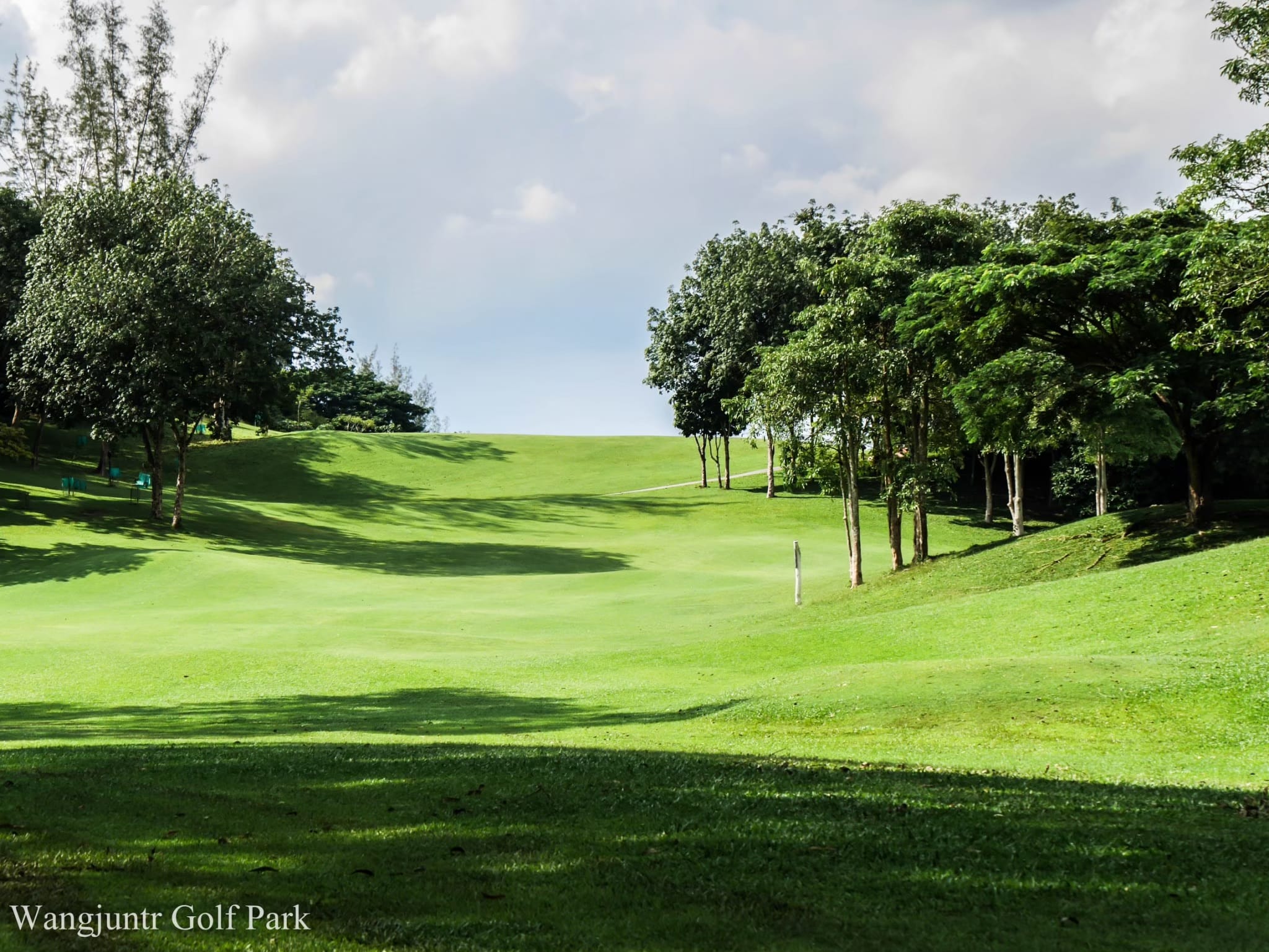 Jungle Course - Wangjuntr Golf Park
The Jungle course measures a whooping 7,631 yards from the tips but a more modest 6,127 yards from the whites.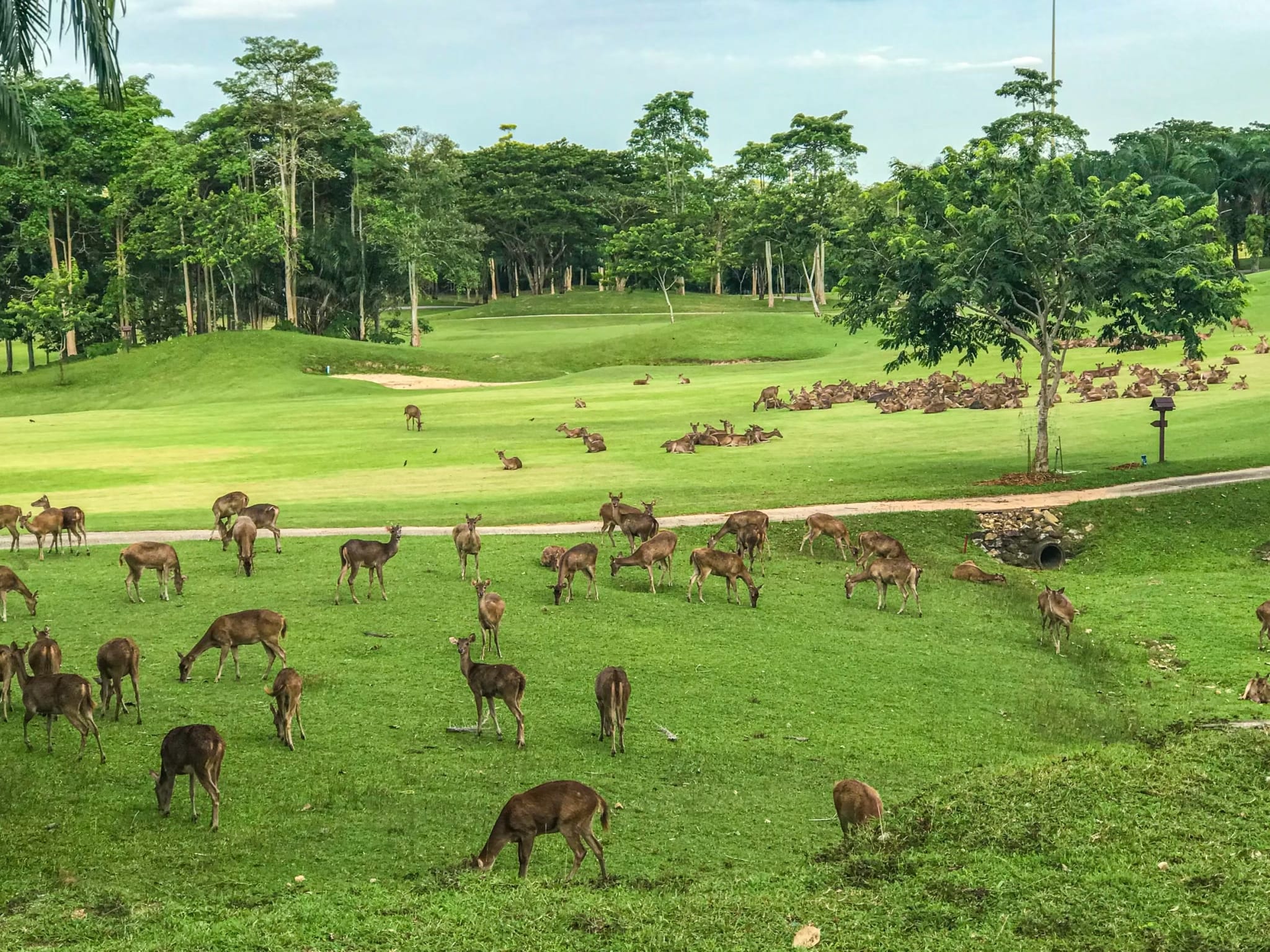 The newest 18 holes of the golf club's three courses, the new jungle course is an excellent track playing through a valley with a few lakes. Take in breathtaking views with challenging holes and significant water features that come into play.
Wangjuntr Golf Park is one of the most difficult and beautiful golf courses in Thailand, just ask anyone who has had the pleasure of playing on a course with its distinct and demanding atmosphere.
Wangjuntr Golf Club features a stunning natural beauty that is full of different species of trees, as well as the thrill of seeing wild animals like deer just grazing around the course.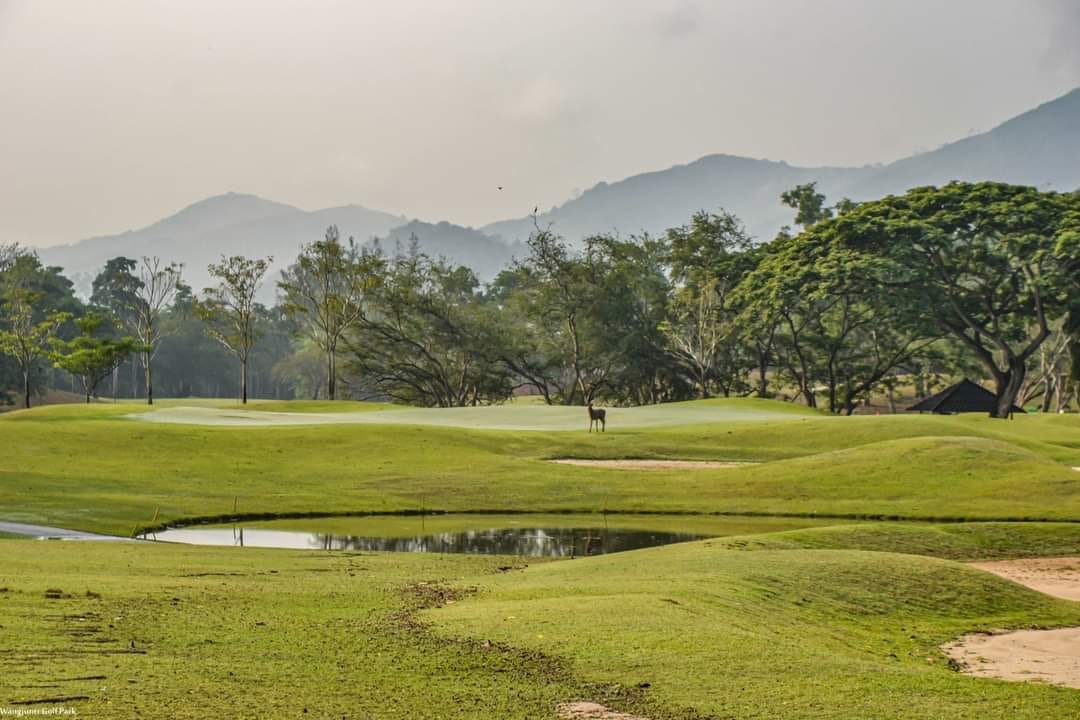 Highland Course - Wangjuntr Golf Park
We have left the best for last.
The parkland layout of the Highlands Course is 6831 yards from the tips.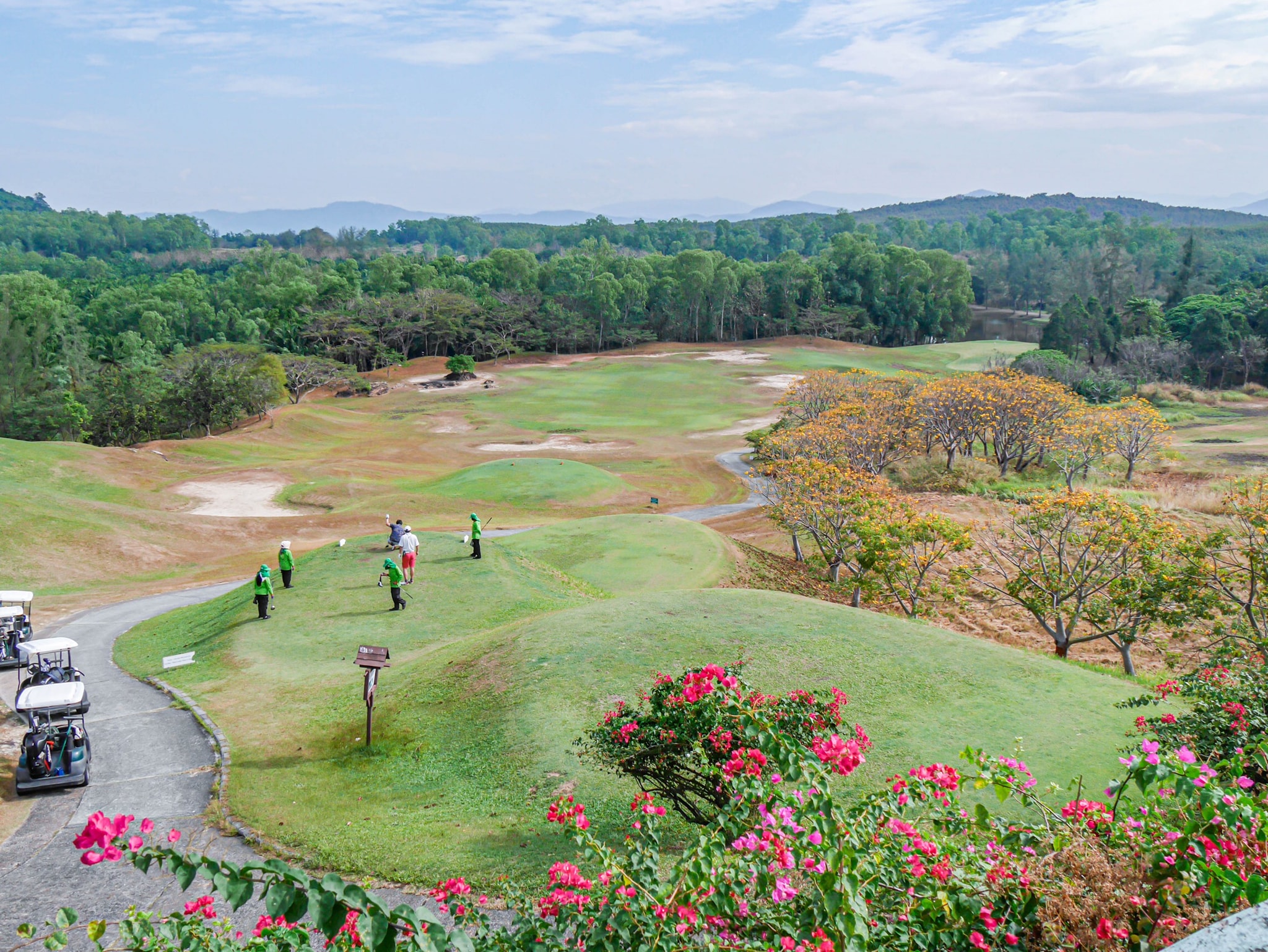 The golf course measures 7641 yards if you play on the right side and 7628 yards if you play on the left side for a total par of 72 on each side. There are four "Par 3," ten "Par 4," and four "Par 5s" among the "twin" eighteen holes. The range for a "Par 3" is 150 to 253 yards, while that for a "Par 4" is 326 to 493 yards; and that for a "Par 5" is 547 to 690 yards.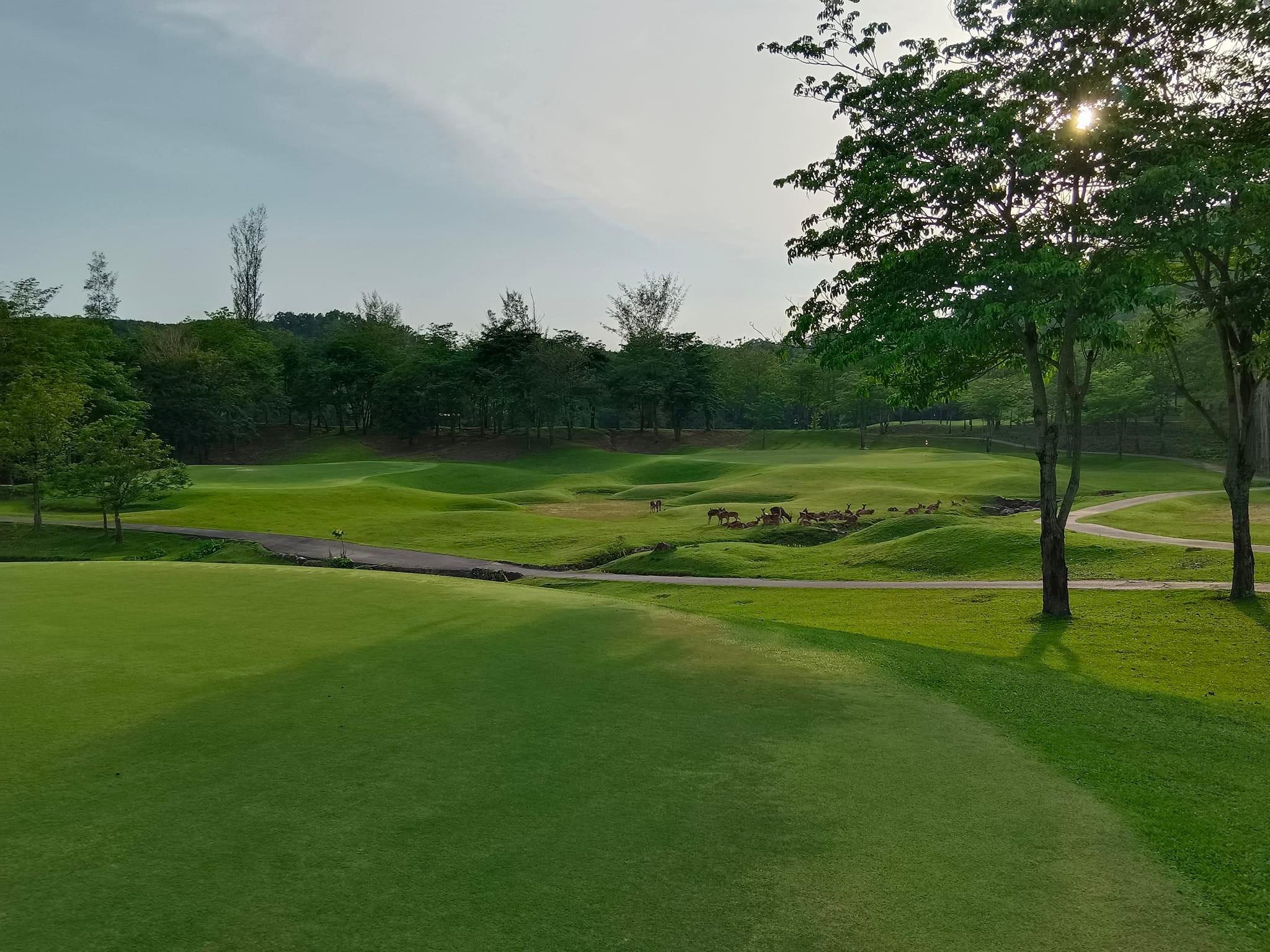 With the Highland Course, golfers must go out and experience the thrill and despair of each hole on their own. There are no words to express how stunning and peaceful this stunning golf course is.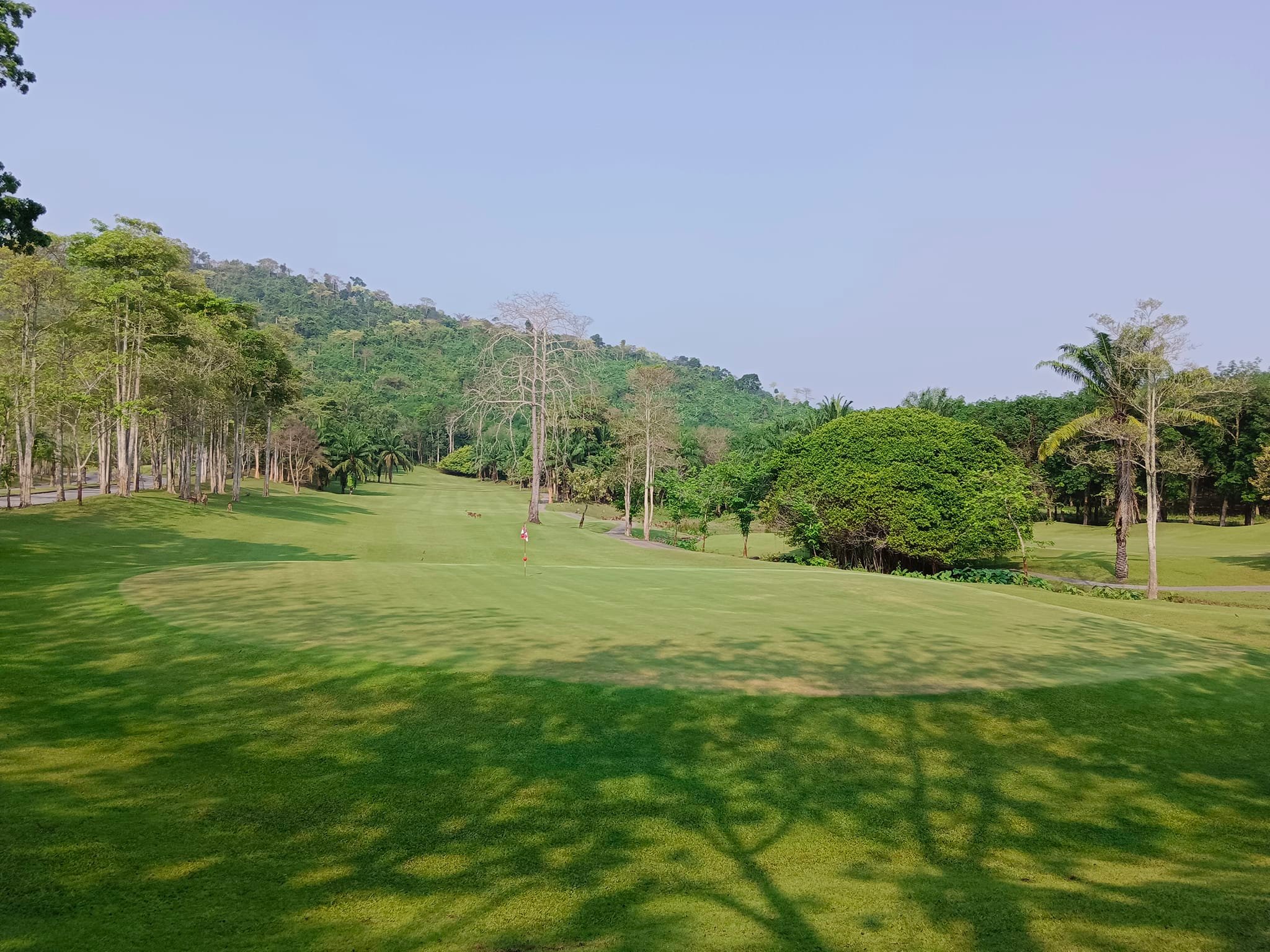 You start your round off the roof of the drinks station, then you will come across greens with boulders in the middle, a par 3 island green in the shape of Thailand and a par for all uphill aptly named "StairWay to Heaven".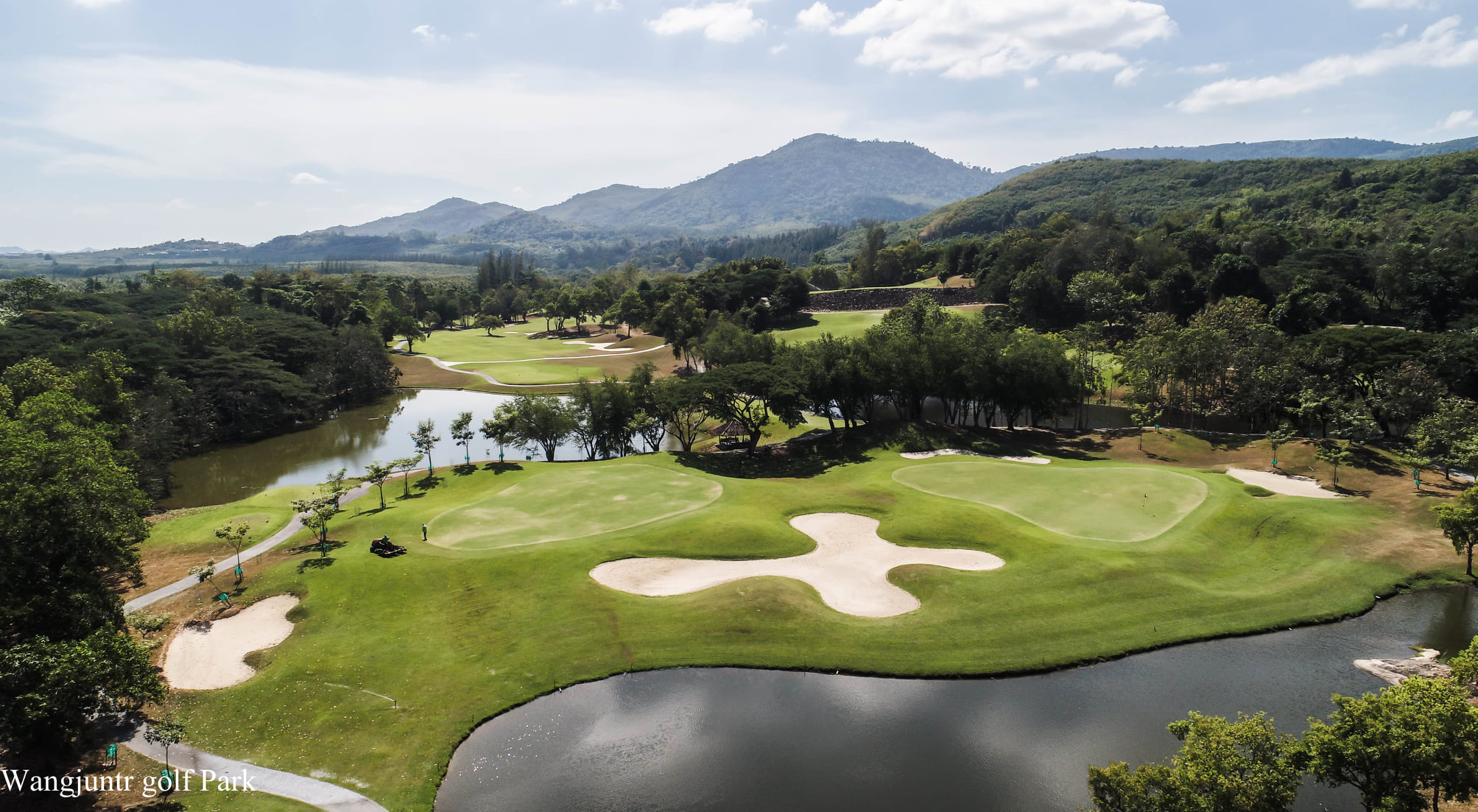 If that is not enough their signature hole number 14th named "The Beast" tees off around 90 metres above the fairway below.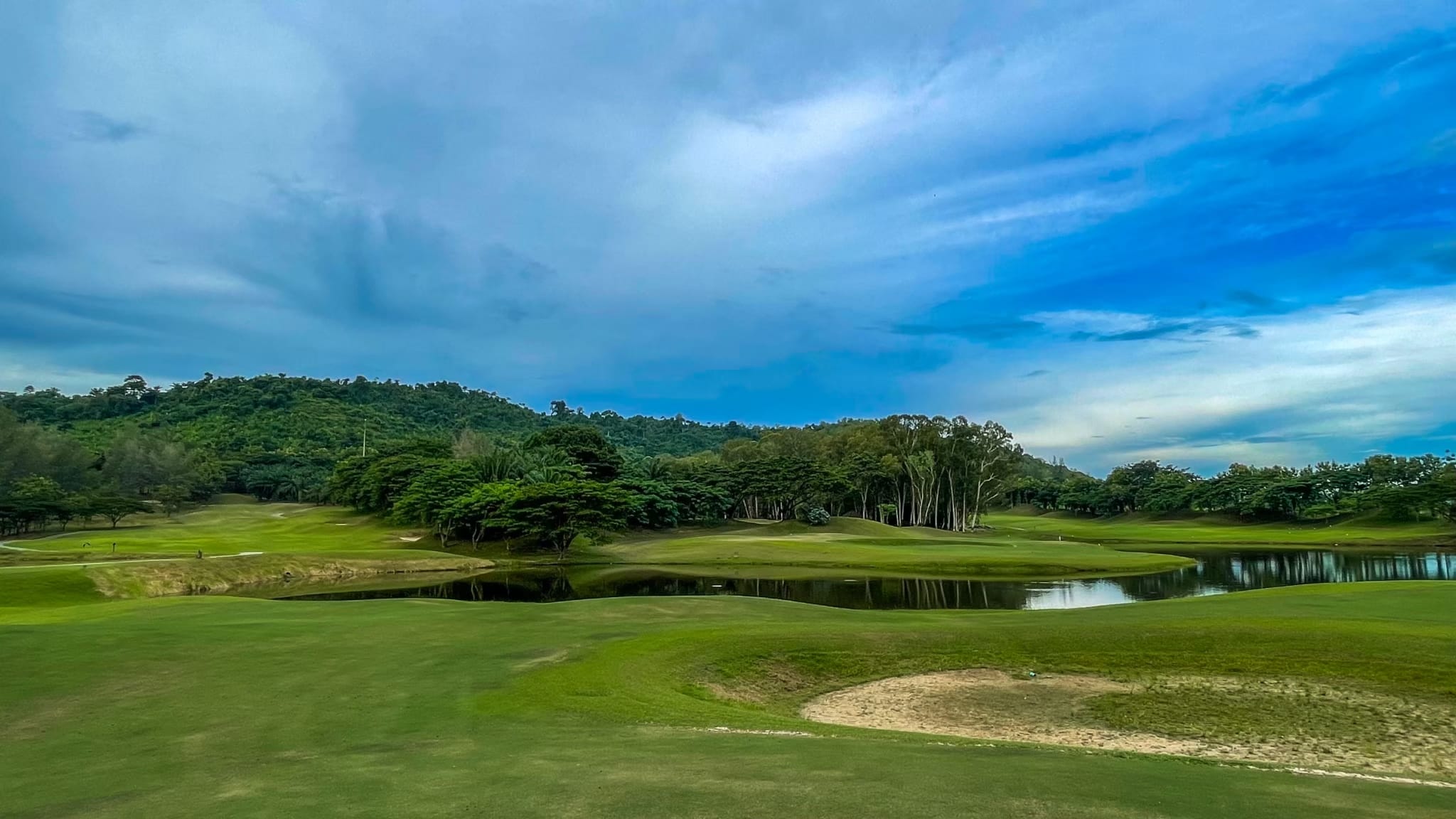 With so many elevations you need to be fit, and in the end the score card is almost irrelevant as you are there just to have fun. A kodak memory or 18!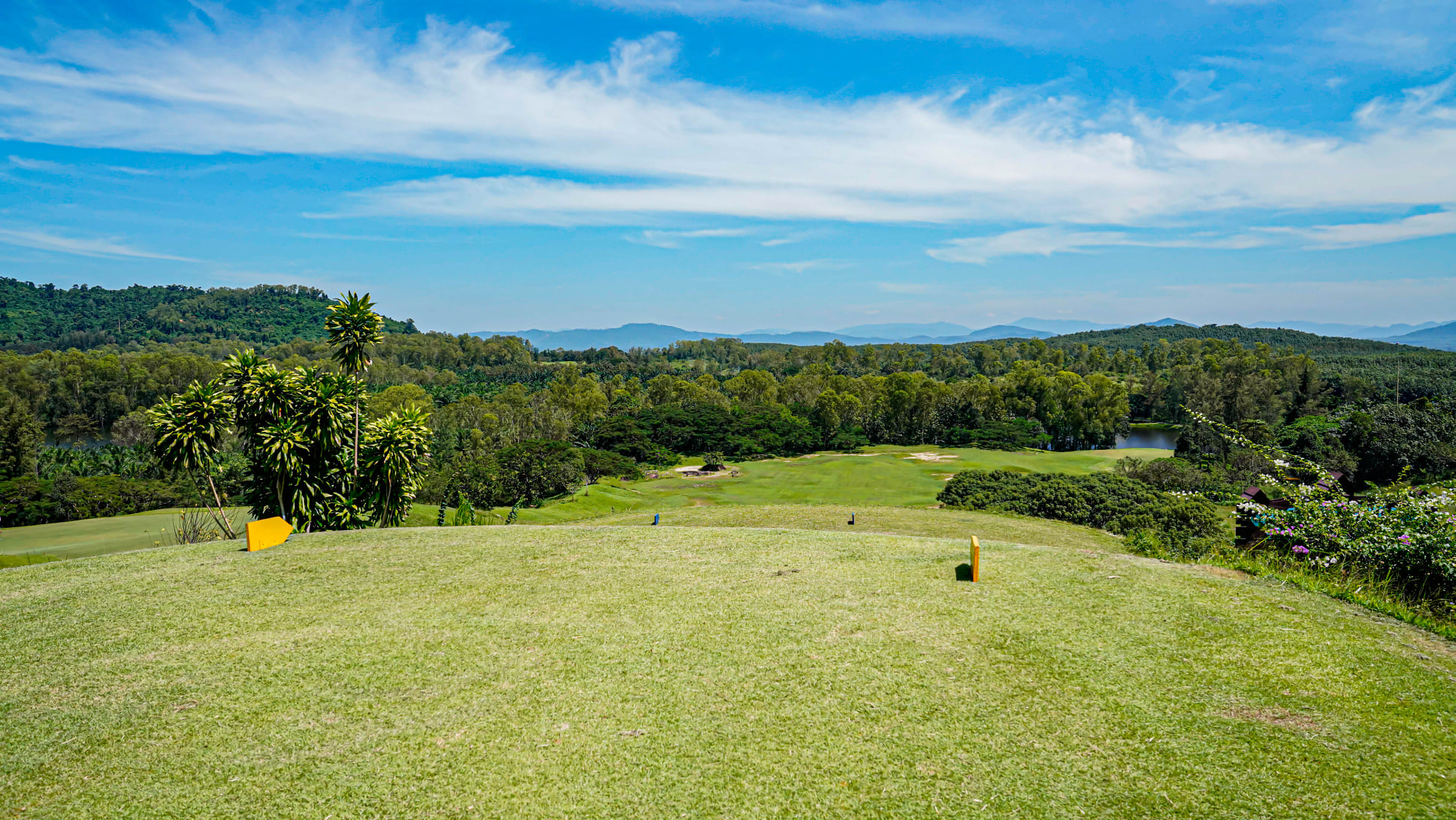 Wangjuntr Golf Park Accommodation
There are many styles to choose from, such as villas, safaris, hotels, and even mansions.
Each style has a different landscape with unusual surroundings. Some places have showers outside to be truly at one with nature.
Regardless of where to stay you are sure to see deer, wild boars and other wildlife.
There aren't many nearby attractions so you'll pretty much be confined to the golf park but that is what you are there for anyway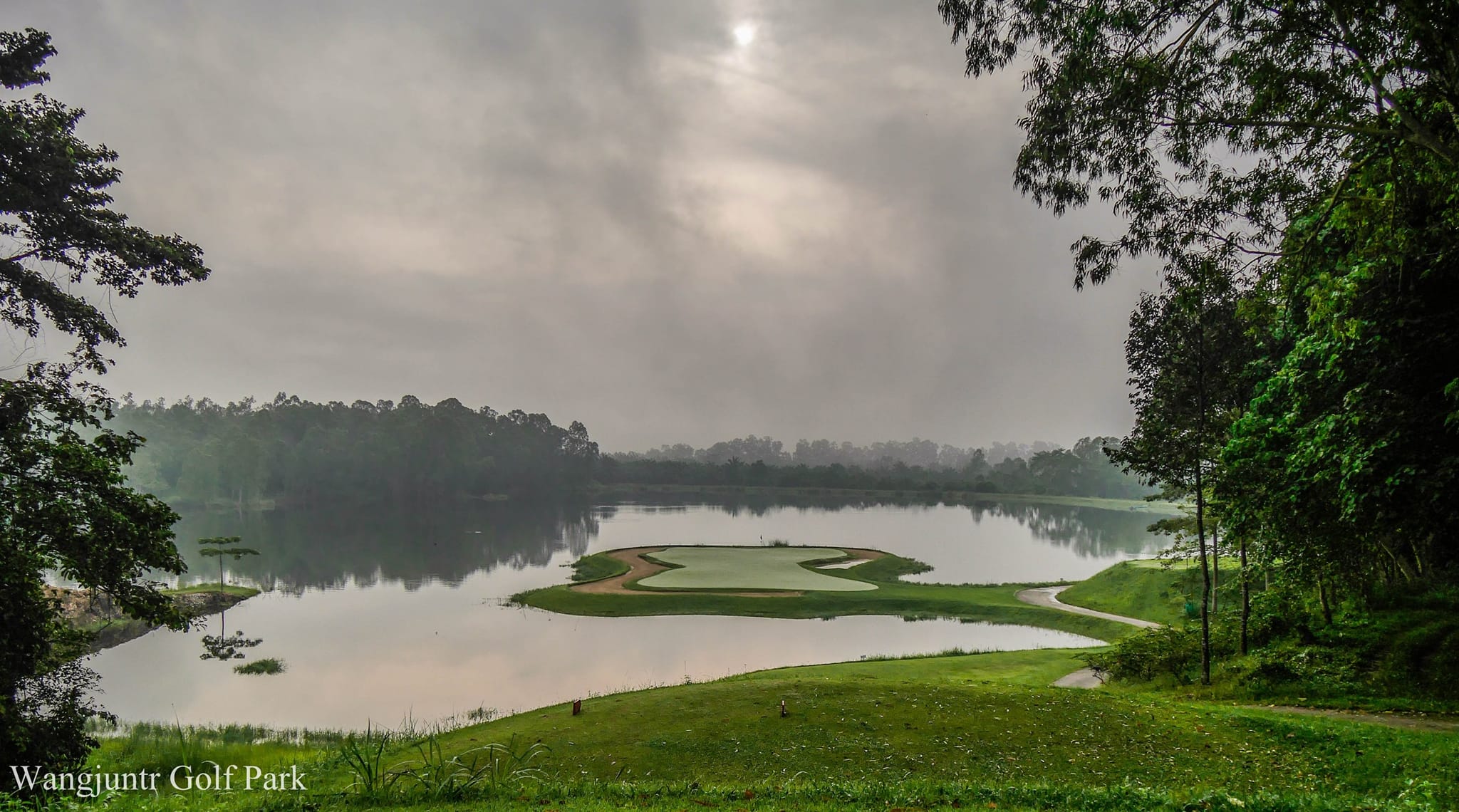 Conclusion
Wangjuntr Golf Park is recognized as one of the most beautiful golf courses in Thailand, Wangjuntr Golf Park features 3 unique and picturesque courses. The Jungle Course, Highland Course, and Valley Course all provide their own stunning scenery and challenges for players of all skill levels. In addition to the great golf, Wangjuntr Golf Park also offers luxurious accommodations and great customer service, making it the perfect destination for your next golf getaway.
Wangjuntr is firm favorite with Pattaya Sports Club members and golfers from the Pattaya golfing scene. If you join Pattaya Sports Club you can get very competitive rate thanks to the size of their membership base. Green fee is often at a 50% discount using PSC.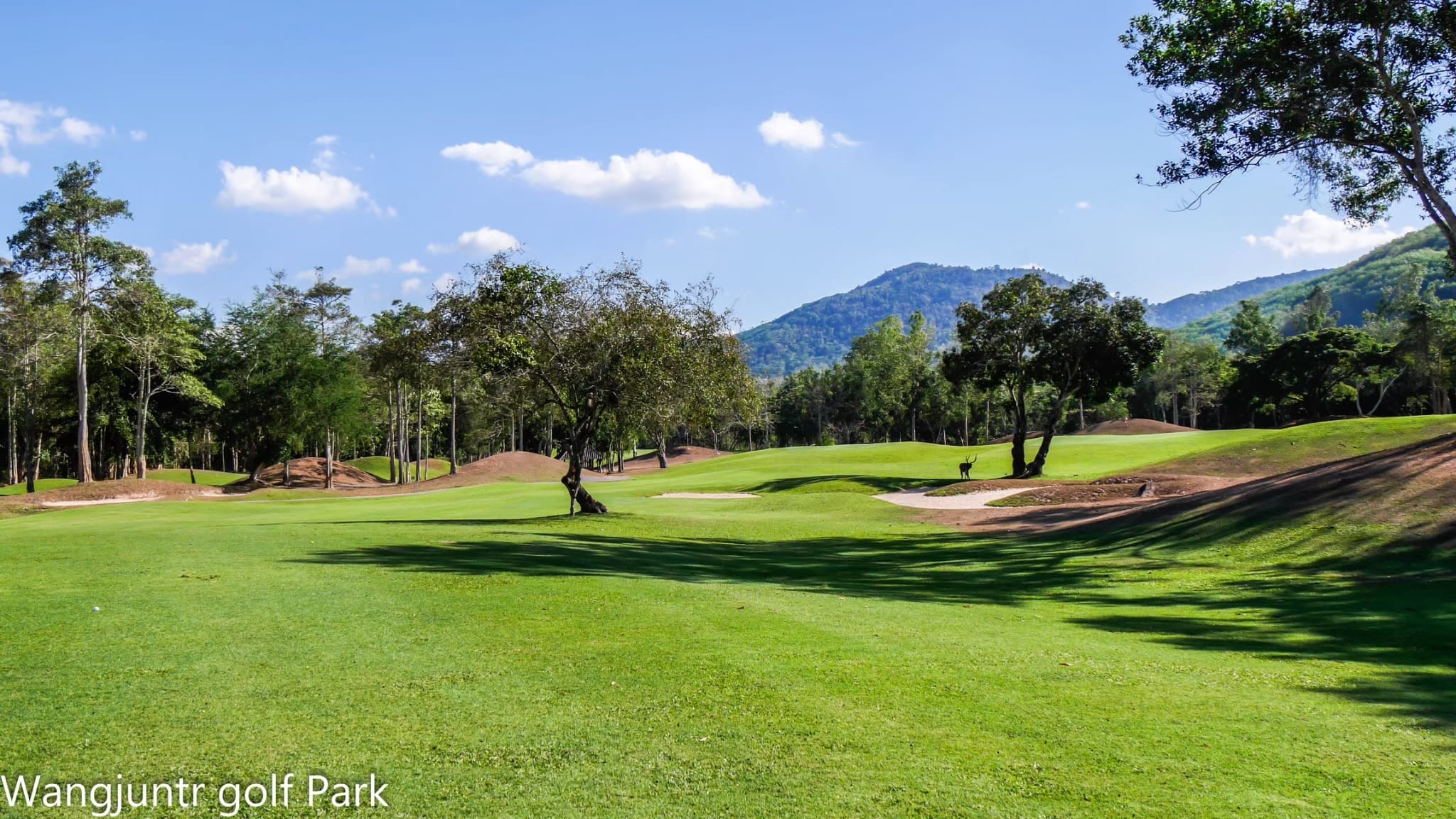 Recent Reviews
"We played the Highland Course which seems to be the best of the courses in the Wangjuntr Golf Park. Very interesting course in a very hilly rural area. Raw beauty within this nature park with some great holes and difficult holes. Some holes play uphill. To get to the course you must take the bus from the clubhouse. All in all a true test of your golfing skills. And a much more interesting course than the manicured courses in the Pattaya area . Bring some golf balls with you. " review made by Jeff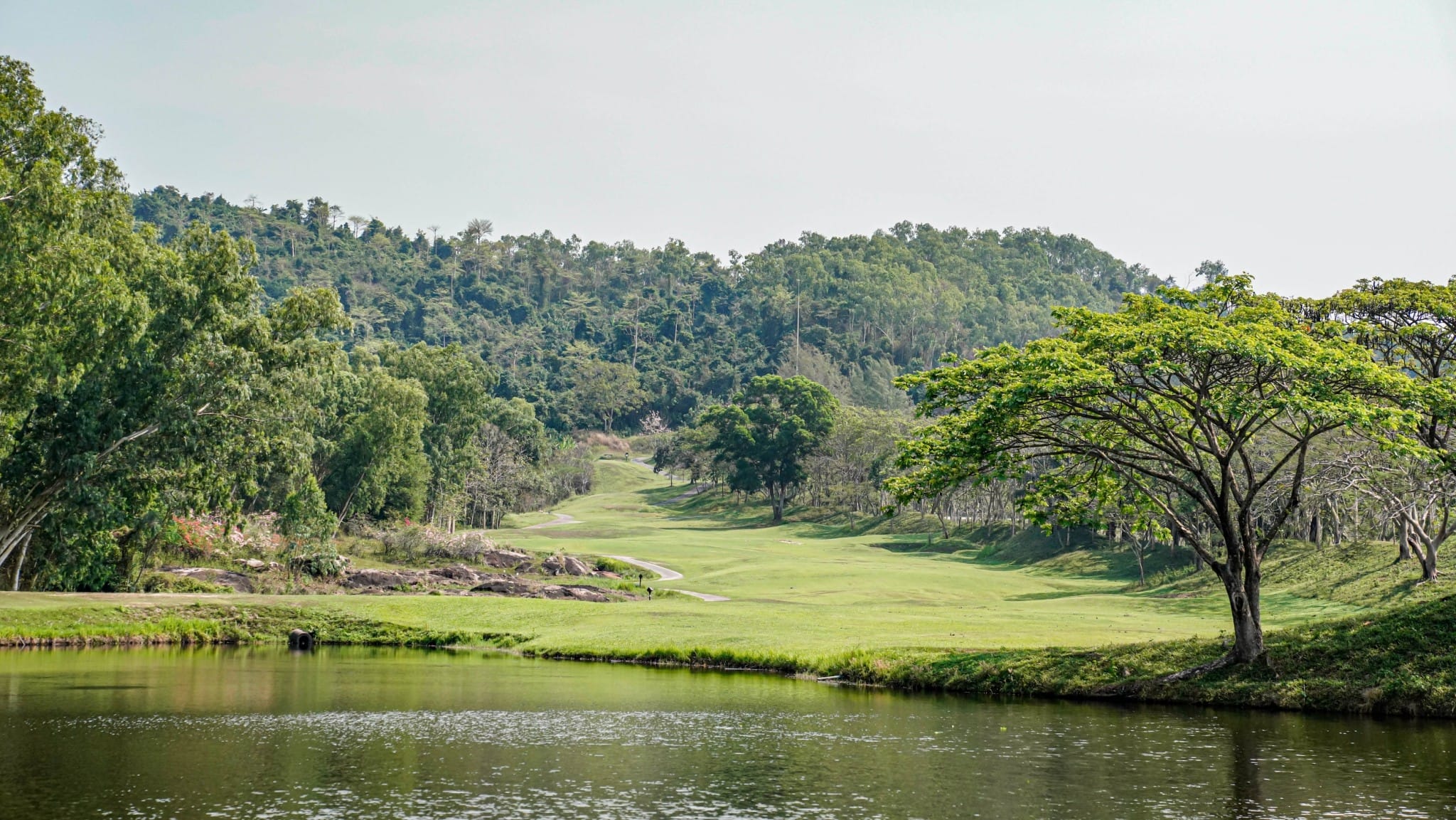 "I was told that this is an amazing golf experience and boy were they right. We played the Highland Course in a 2 ball scramble. Every hole is exceptional but some are just unbelievable - especially the Stairway to Heaven and the 14th. If you are in Thailand you must play this course - It is a difficult course but if you listen to the caddies and hit it straight then you'll be fine. Can't wait to go back and play the Jungle Course." review made by Steve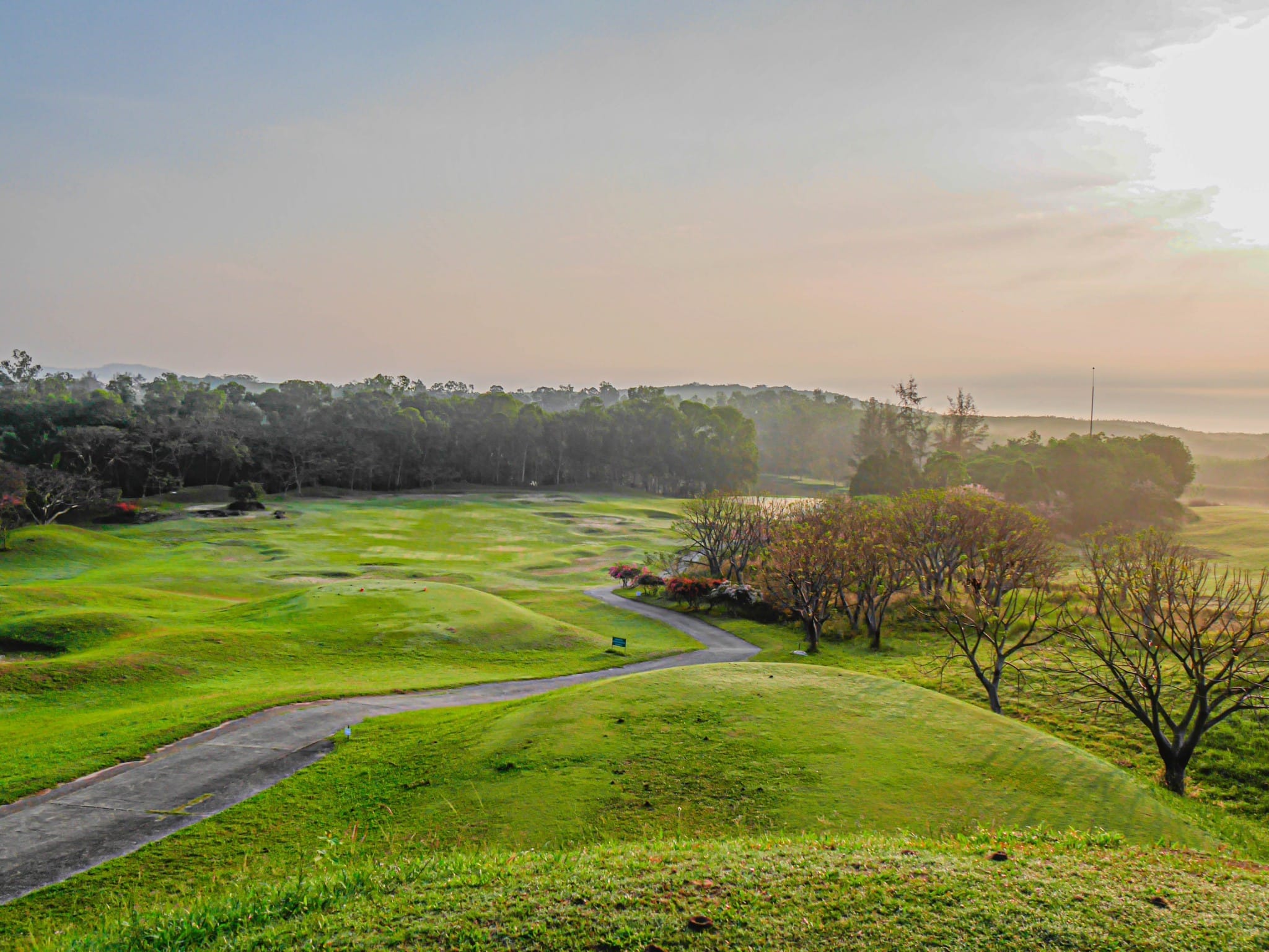 "We played the Highland Course - absolutely stunning! The views are breathtaking, the birds and the butterflies are amazing, the course maintenance is perfect. It is an amazing test of golf. You can't just take a drive out on every tee. A lot of positional shots where you need to trust the caddie on distance. The greens are huge, so be prepared for putts of over 100 feet. Be prepared for deliberate pockets of rough rocks, bunkers and even water in the middle of the greens! It truly is a beautiful course, a wonderful test of golf, and simply a great place to play. Just another one of the great golf courses in Thailand" review made by Mike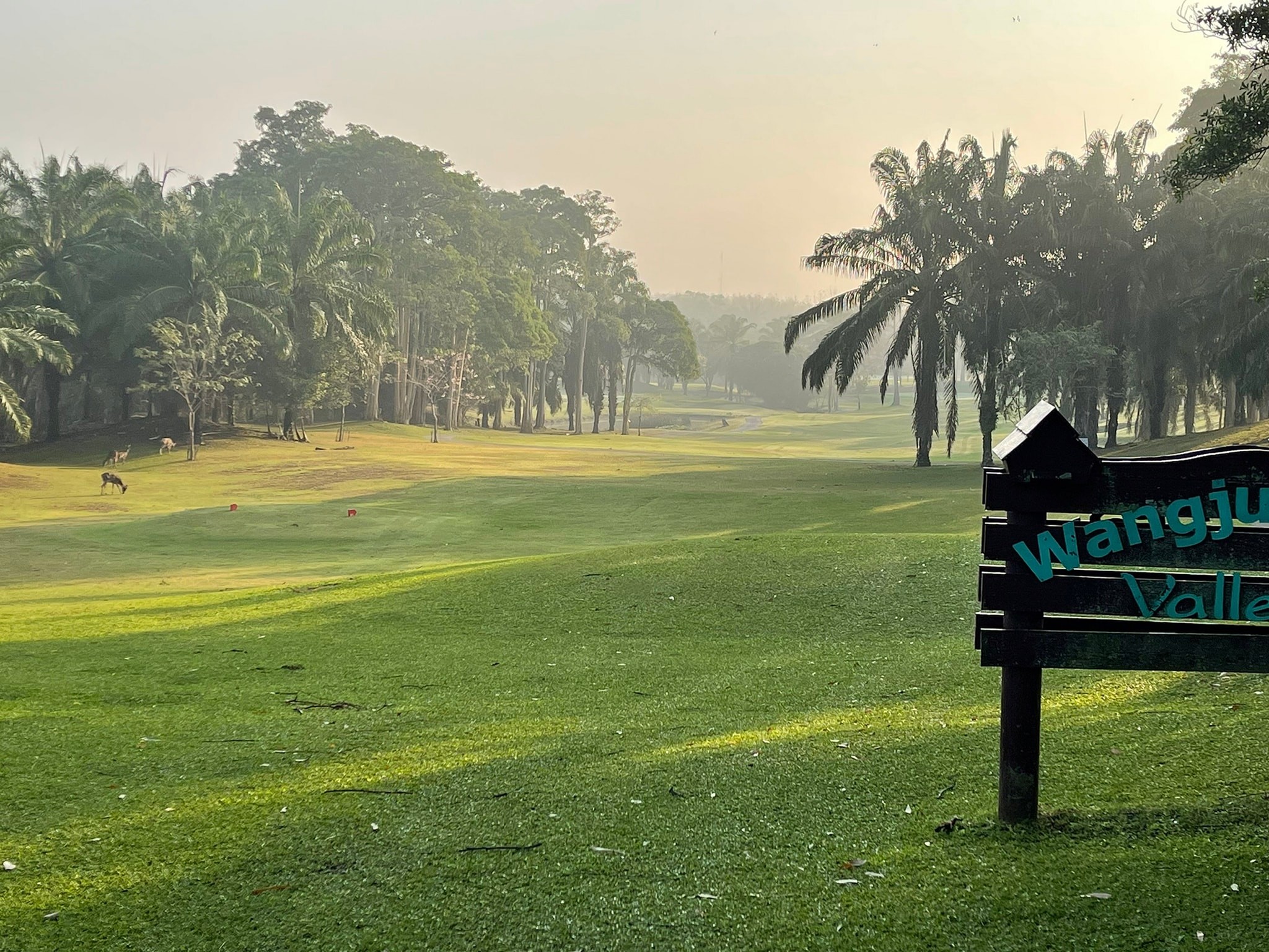 Get in Touch
Wangjuntr Golf Park Contact Details
HeadOffice
13-14 floor. 587 Wiriyathawon Bldg Sutthisan Khwang Din Daeng Khet Din Daeng Bangkok 10400
Tel.+66 (0) 2276-9072-5,
Fax : +66 (0) 2276-9070
Wangjuntr Golf Park
137 Moo 1 Payubnai Wangjuntr Rayong 21210 THAILAND
Tel.+66 (0) 33013941, Fax : +66 (0) 33013940
: +66 (0) 81-932-6669
Mon to Fri 9am to 6pm (Best call ahead as they sometimes close on Monday's and rotate the courses you can play each day.)
golfwj@gmail.com
Send us your query anytime!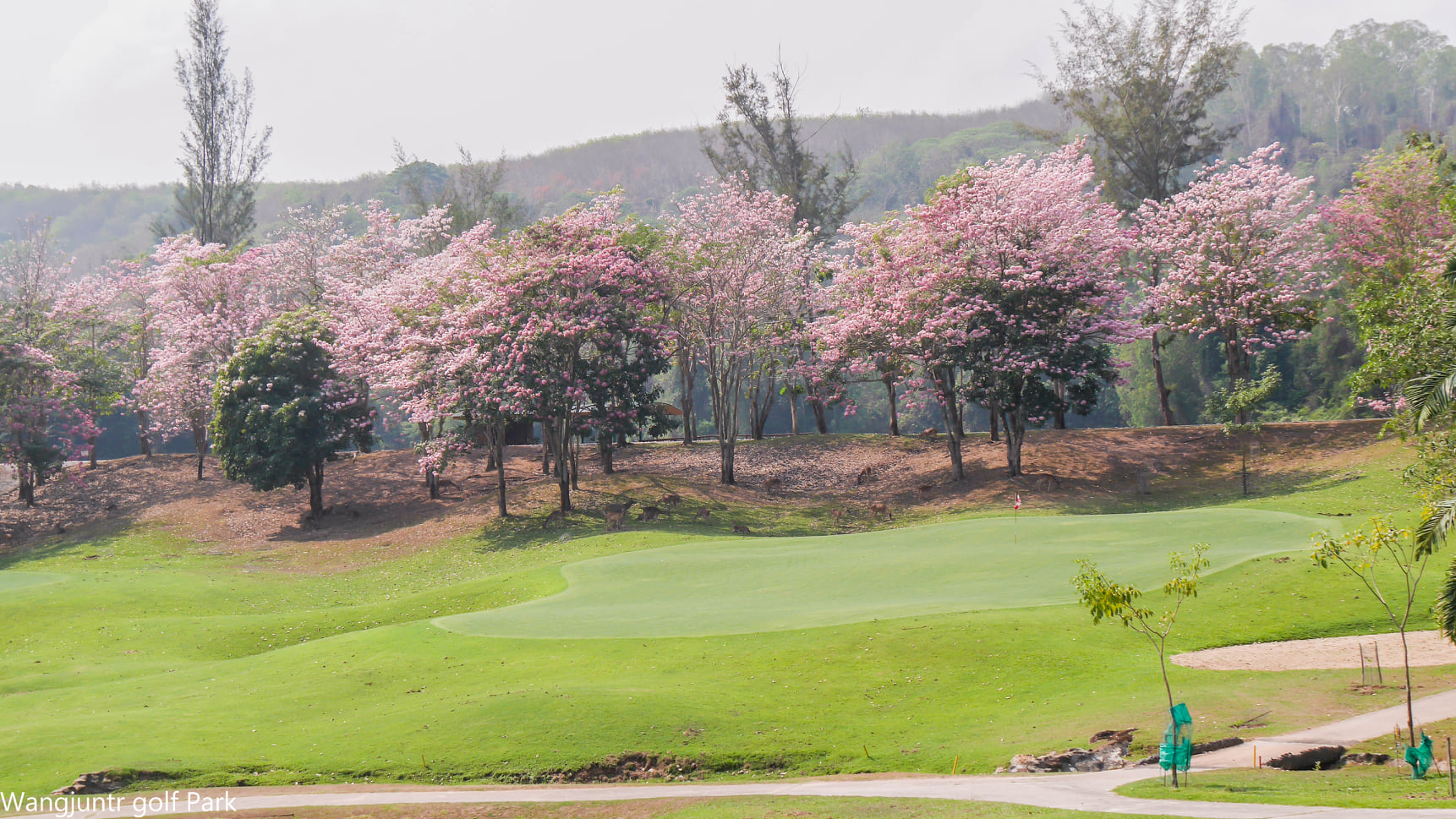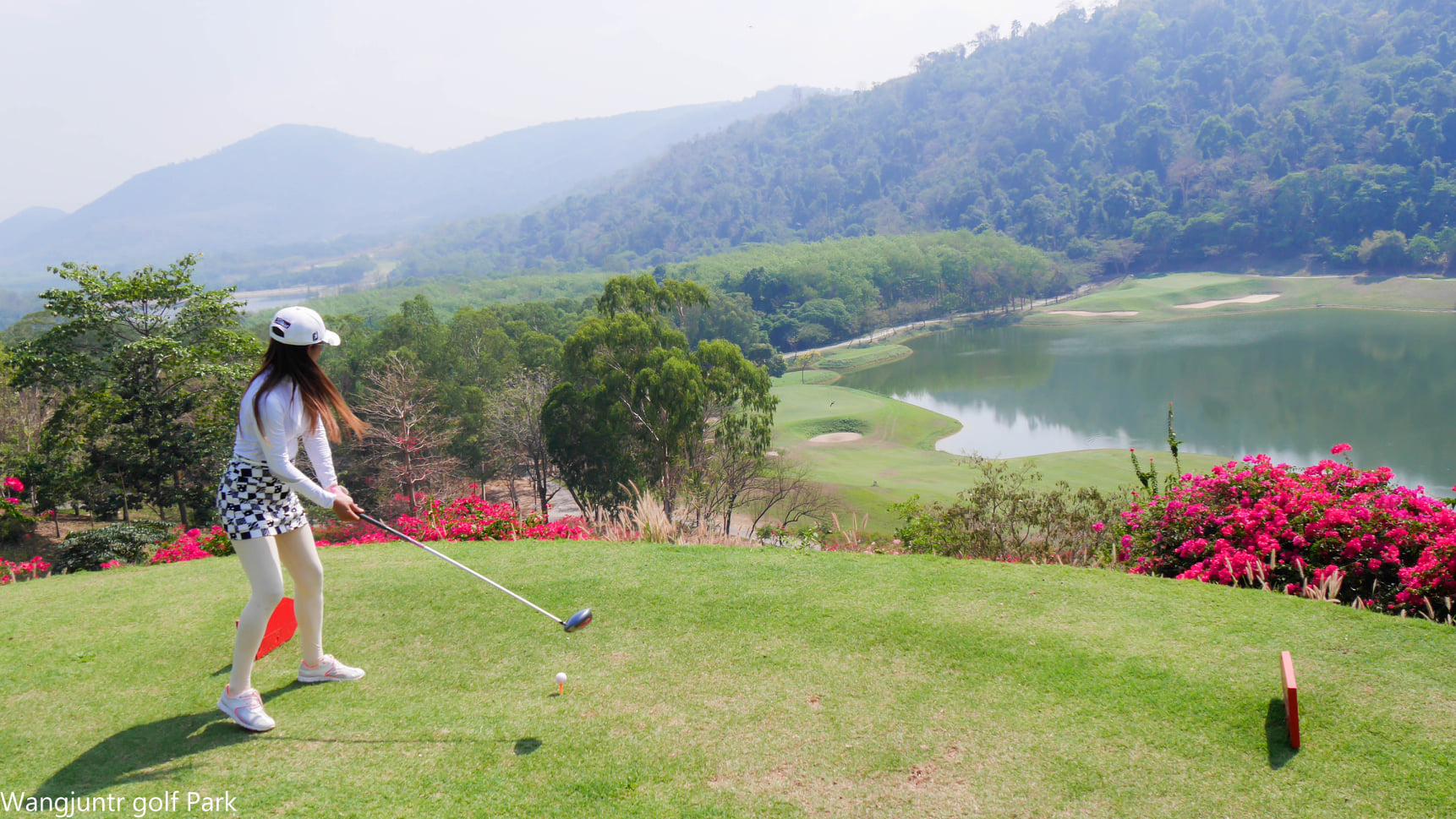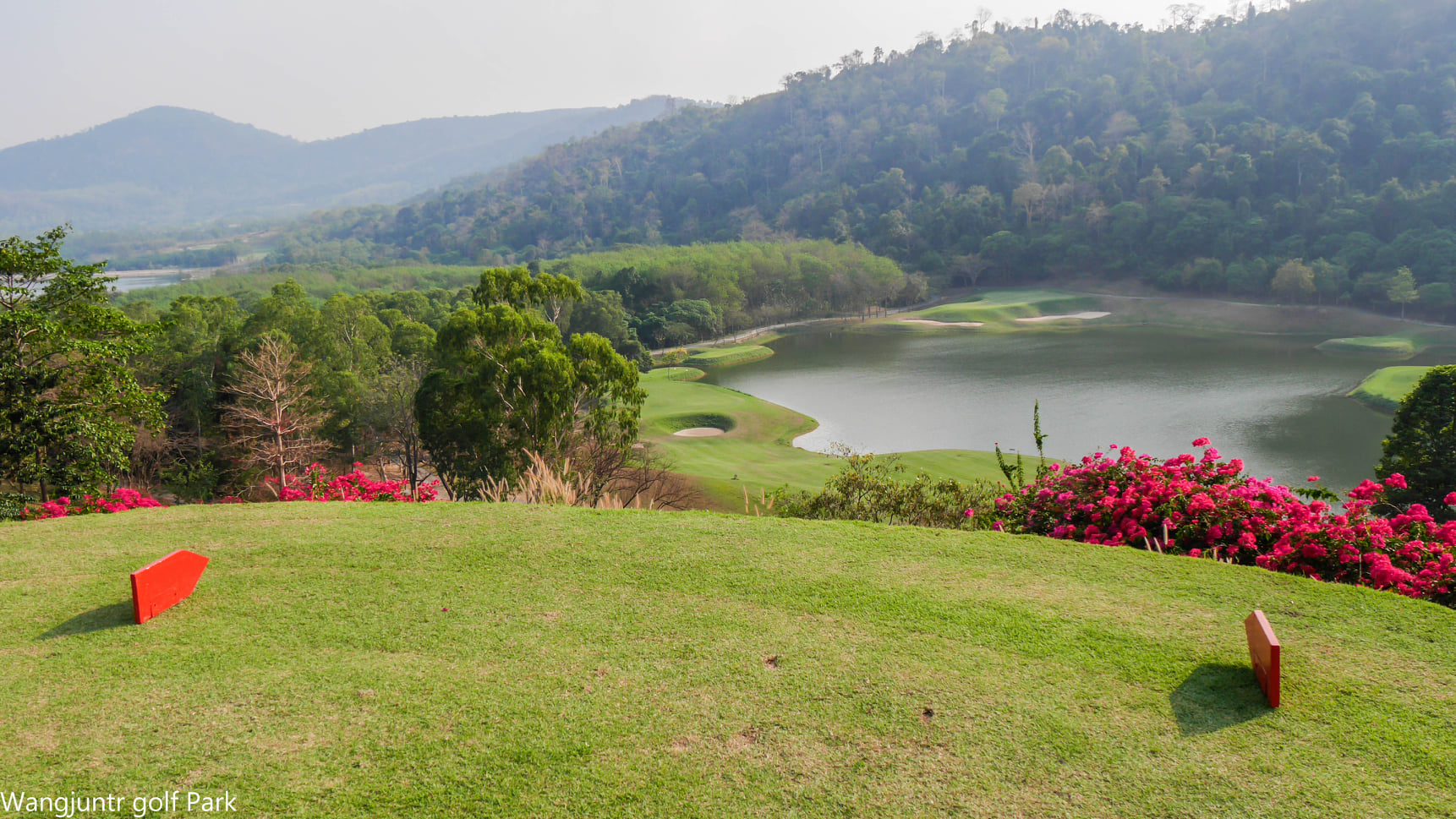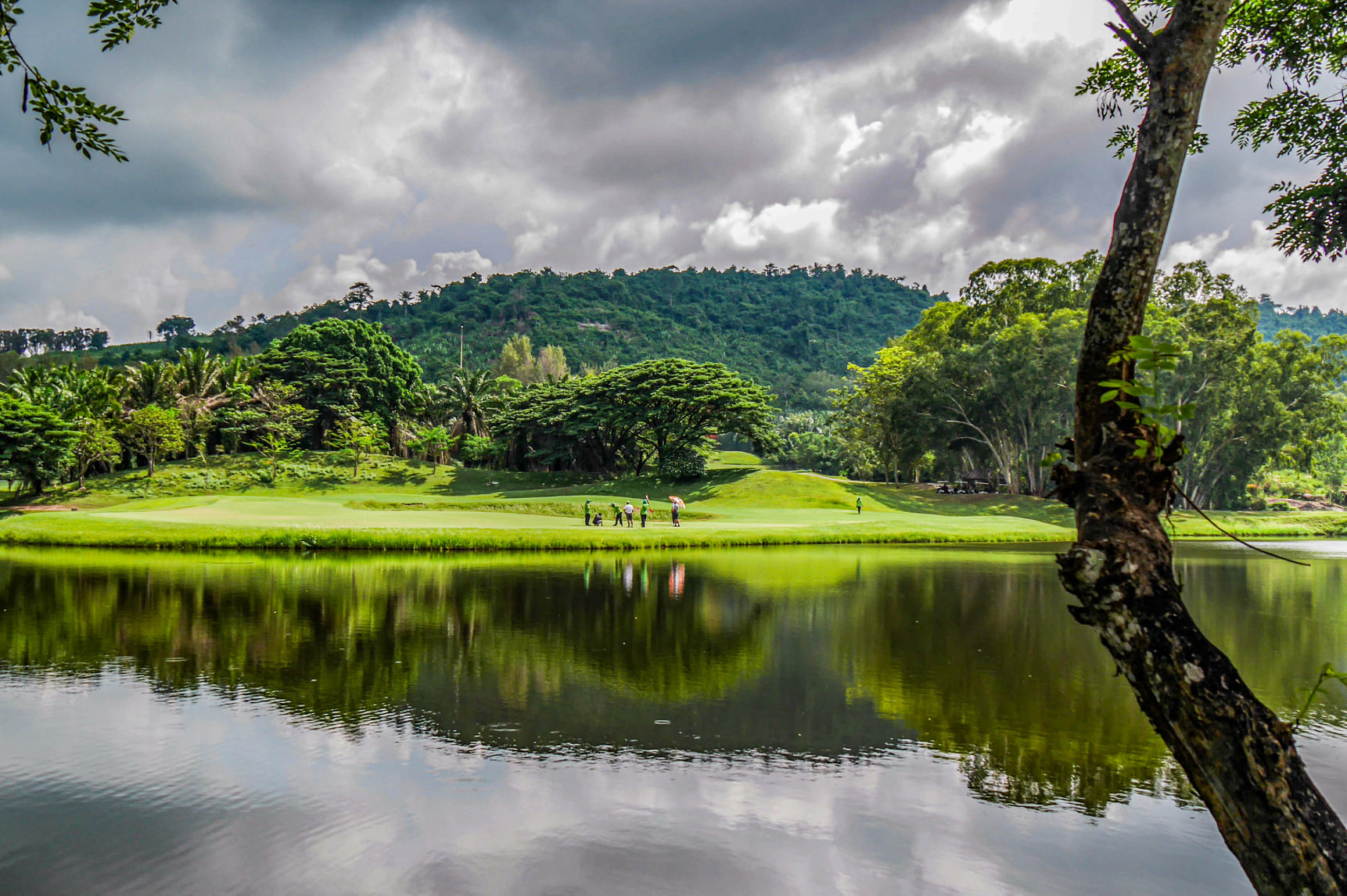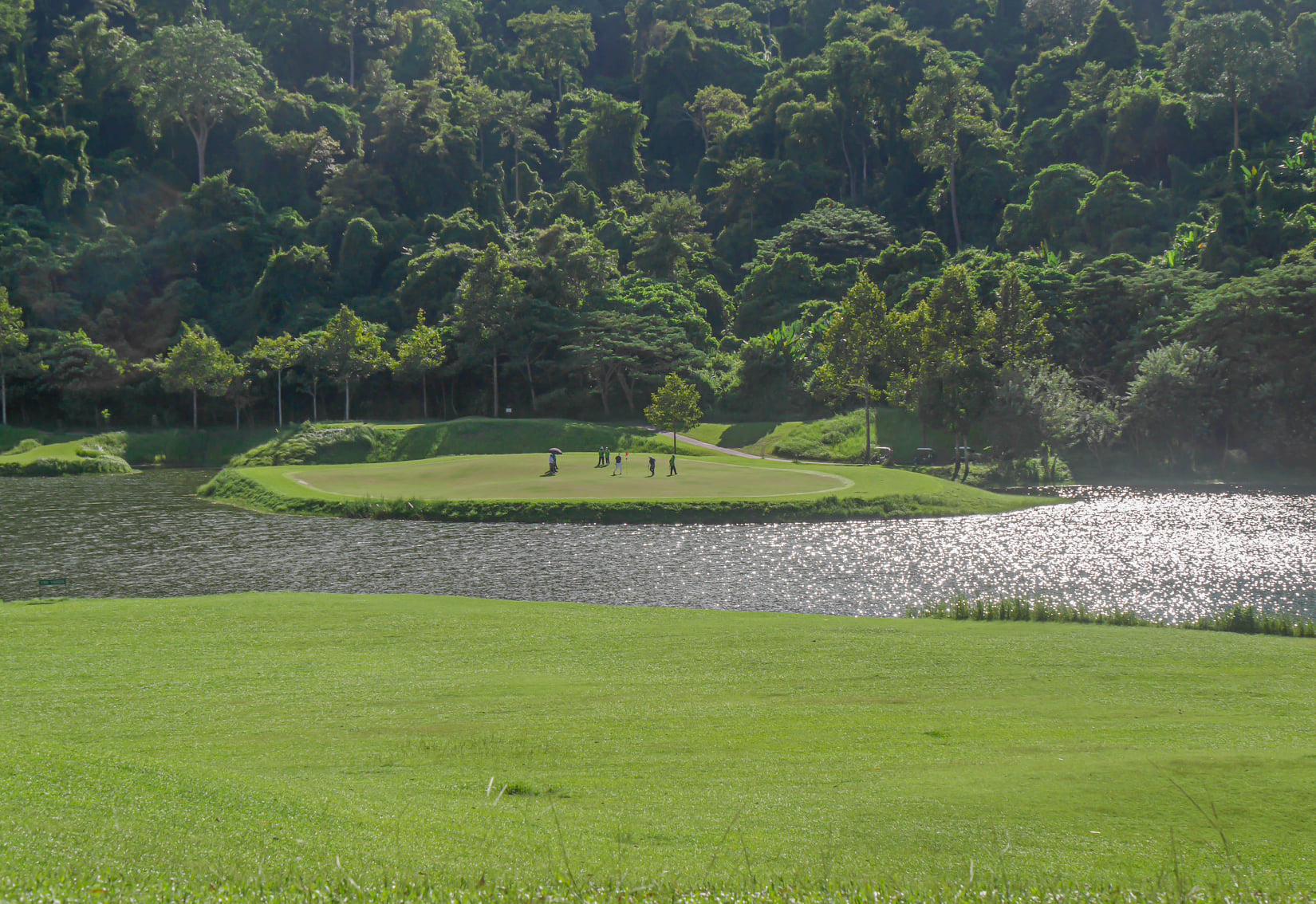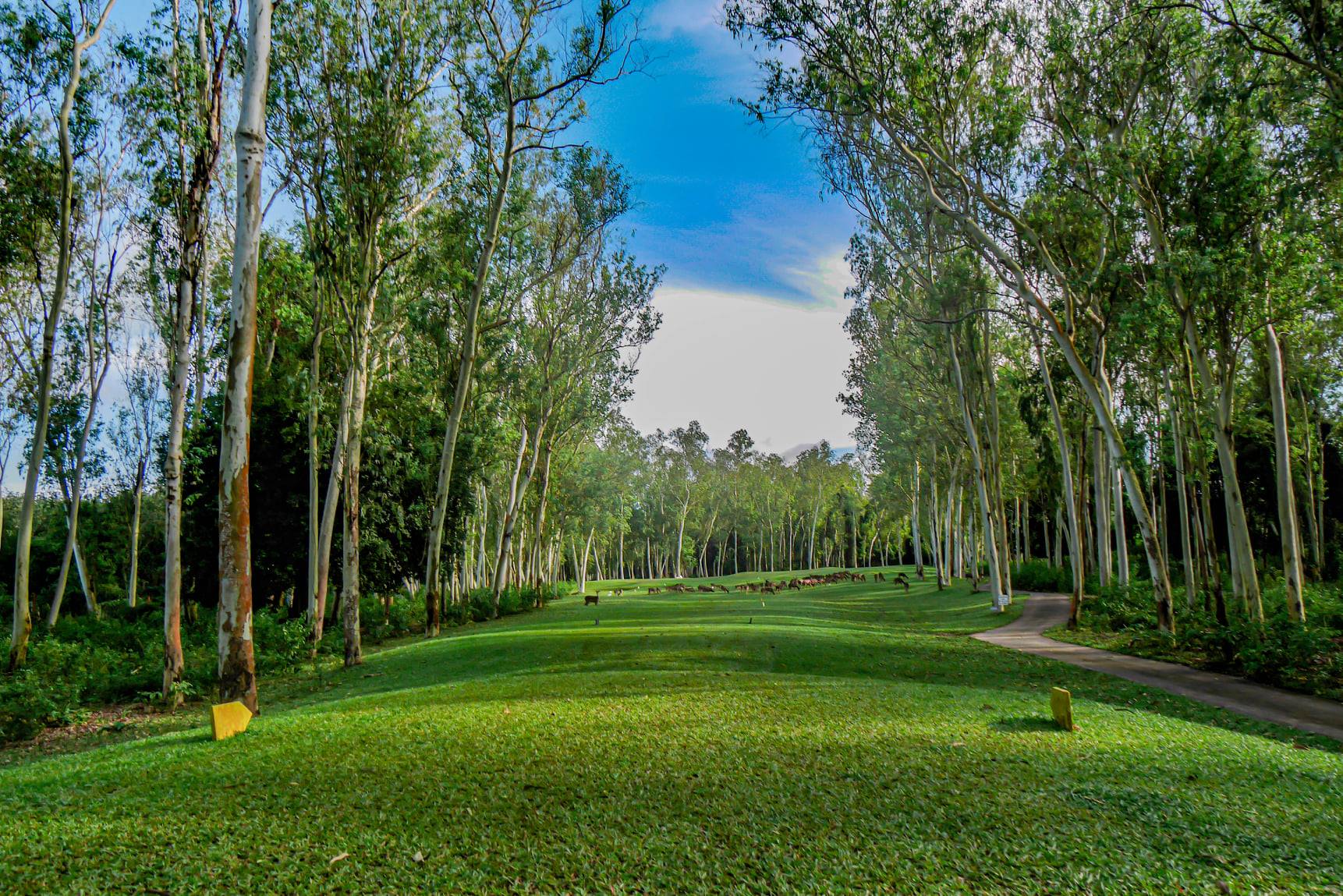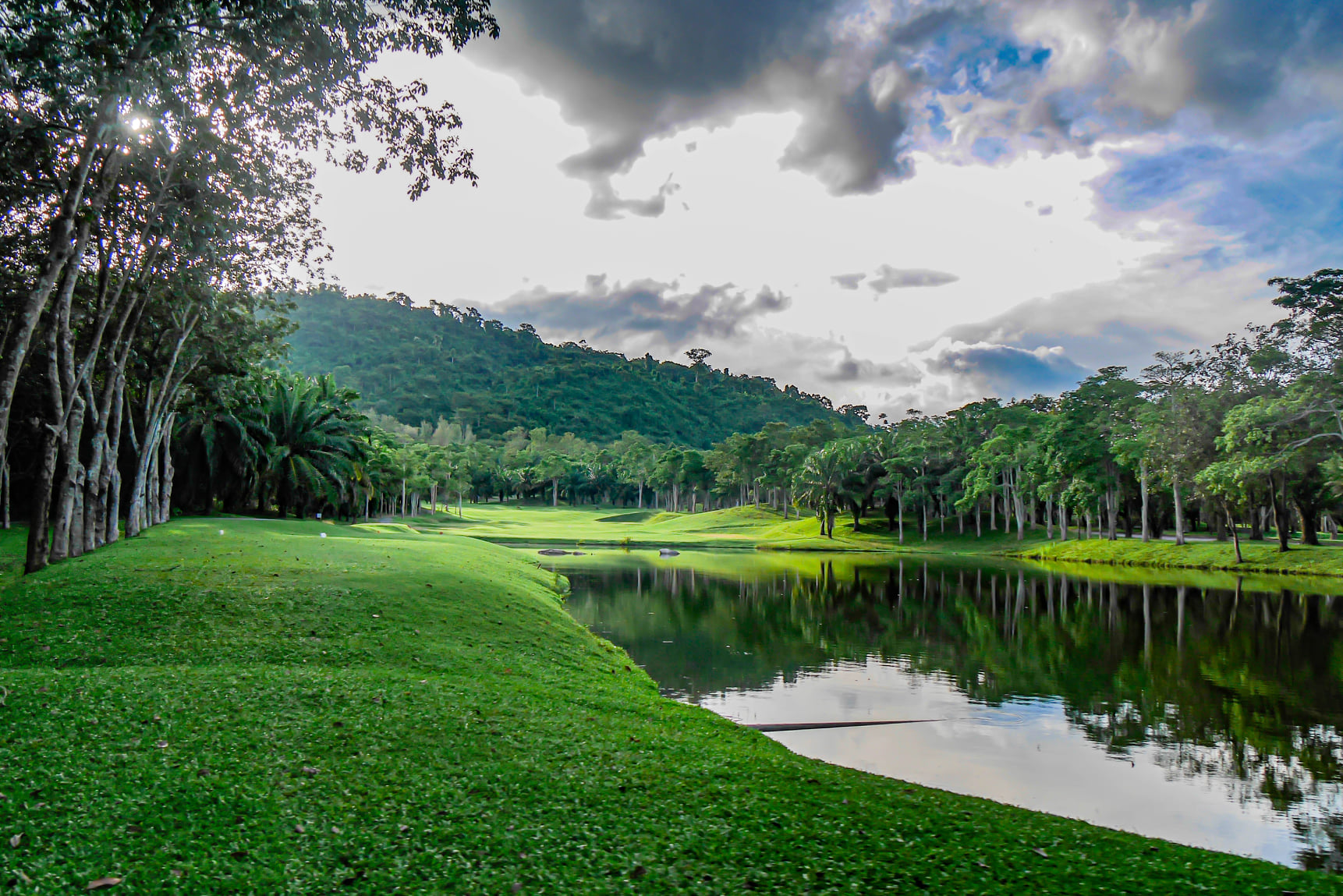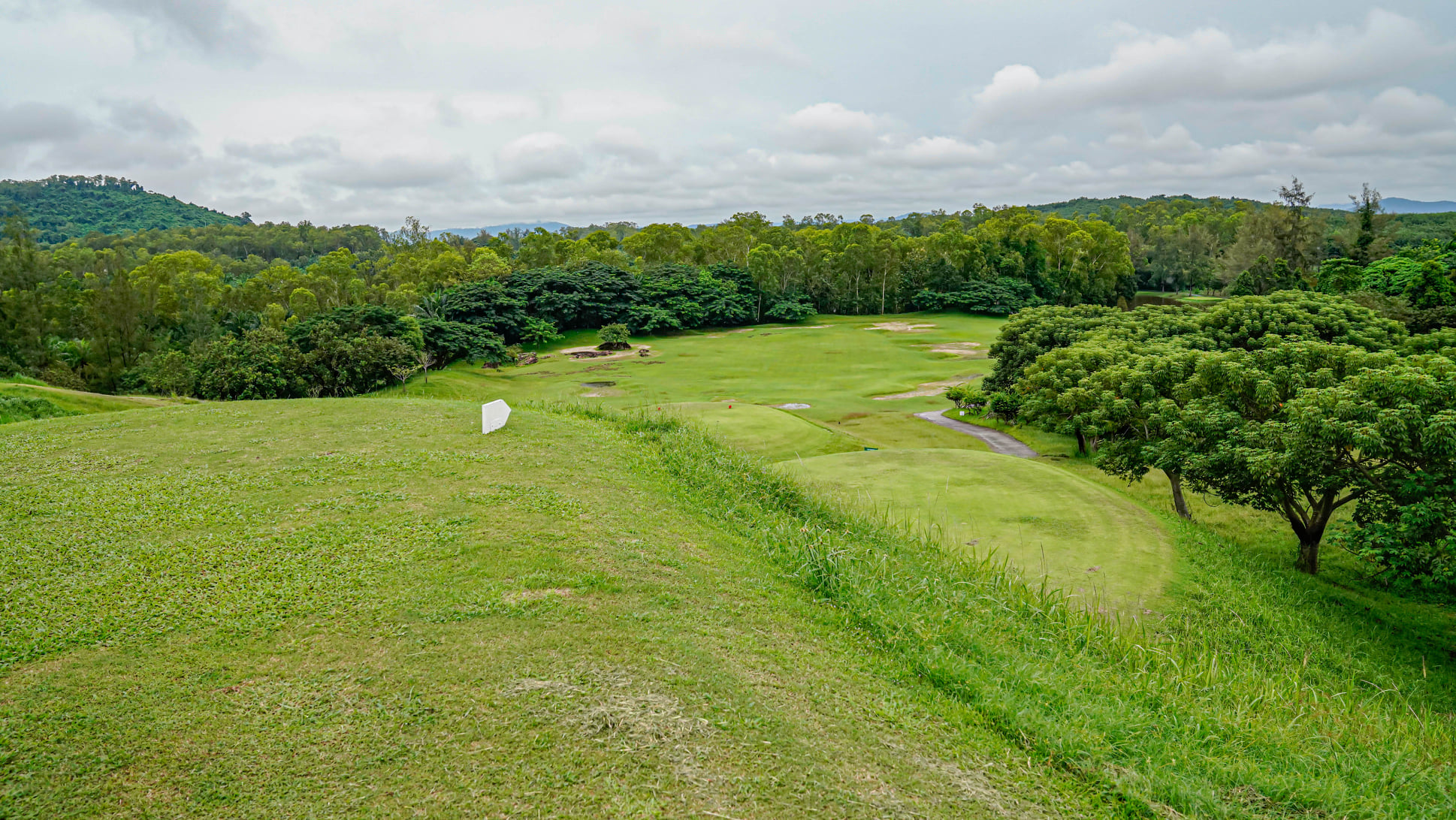 Other recent course reviews
Parichat International Golf Links
Bangpra International Golf Club