This was the fourth of five Siam Country Clubs to be built.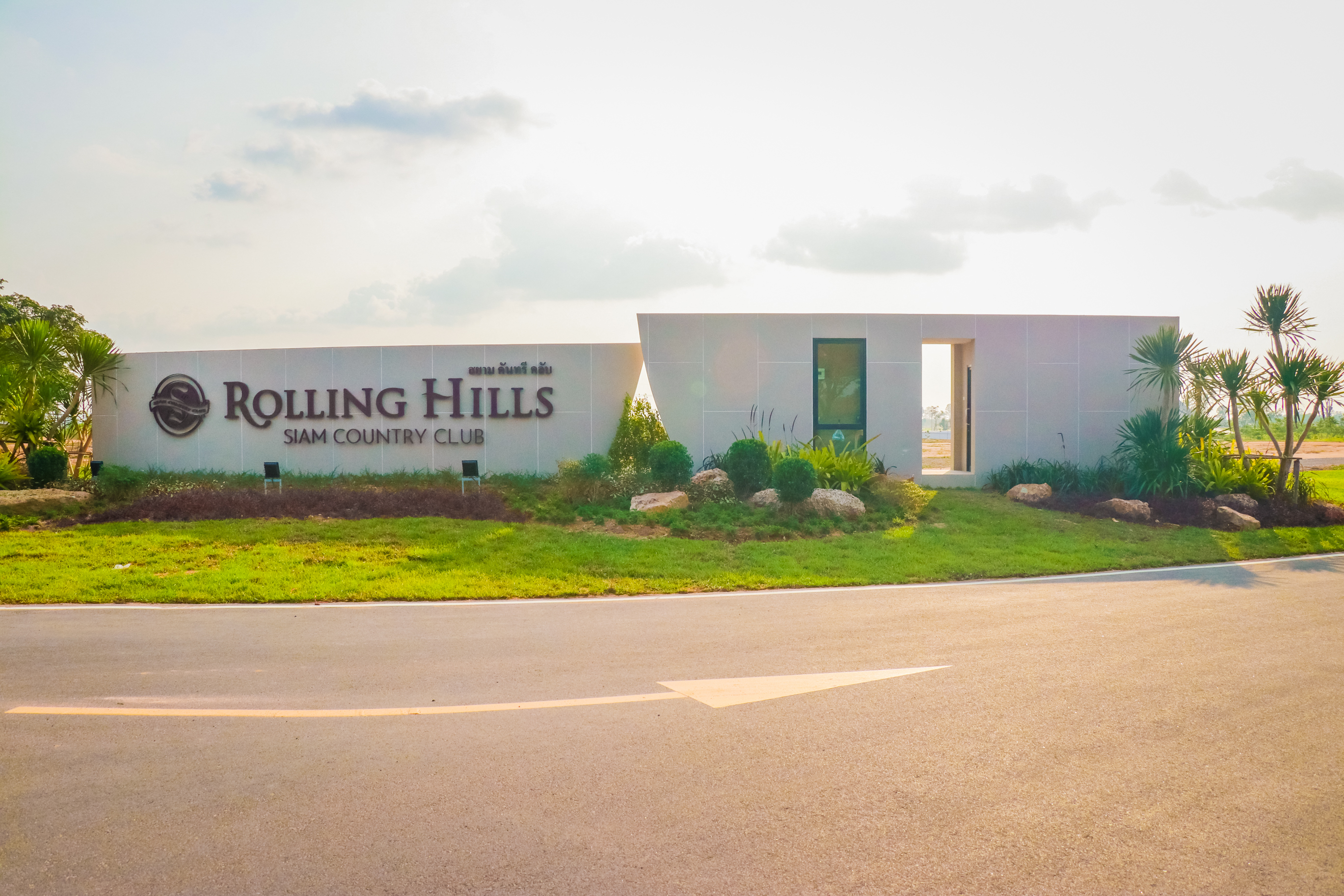 Four all close to each other in Pattaya, namely the Siam Country Club Old Course, Siam Country Club Plantation, and the Siam Country Club Waterside.
They also have their latest course now in Bangkok called simply Siam Country Club Bangkok.
Siam Country Club Rolling Hills is unusual and different from the other golf courses.
The Siam Country Club group gets their faith in the world-famous design company and their favorite course designers, Schmidt and Curley.
These two have created a challenging par 72 18 holes running at 7,259 yards from the back tees.
As is the case with all Siam Country Club golf courses, the layout is a core design with no real estate elements to get in the way.
Stunning visuals and optional lines of attack in a risk-reward setting create very memorable holes.
Many holes have an abundance of centerline hazards that create strategic and visual excitement.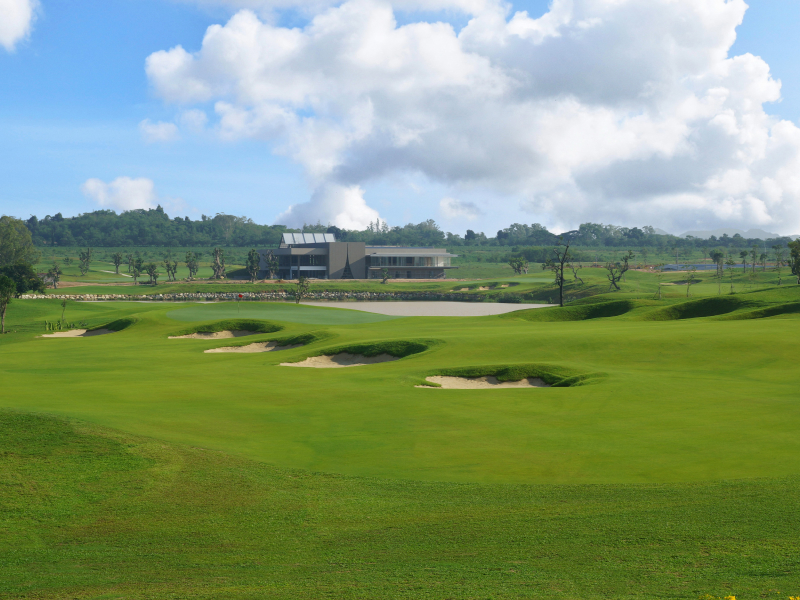 Large waste areas planted with casuarina trees that become pine straw forests, waste bunkers, marshlands, lotus pools, and lakes are the beautiful features of the golf course.
The front nine is flatter with few trees or hardly any foliage but they leave golfers with plenty of risks or reward holes to create unique scoring opportunities on most greens.
Two Greens on No.5
Unusually hole 5 here has two greens. So the course director can have the greens switched for different distances and to alter the pin attack angle. !
The back nine plays a lot harder and has the highest point on the course.
Here the landscape varies and there are a lot more elevation changes coupled with two large lakes.
The Wall of Death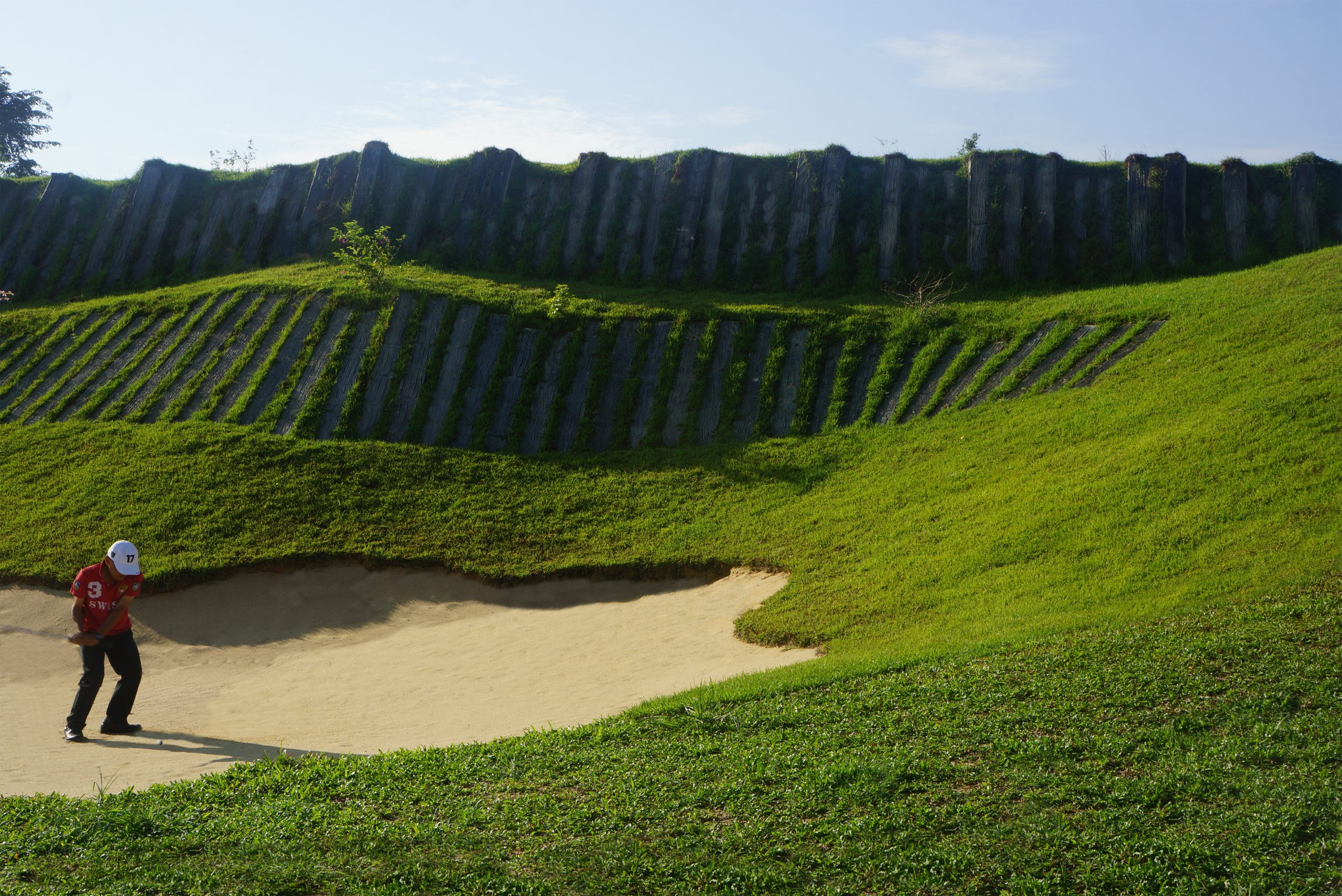 The hole golfers here often talk about is the golf club's most dramatic hole, No. 15 hole named the "Wall of Death", which has also become the Siam Country Club Rolling Hills signature hole.
It is a par 5, uphill, and double zig-zag style fairway with the green guarded by a monster 19-foot pit bunker.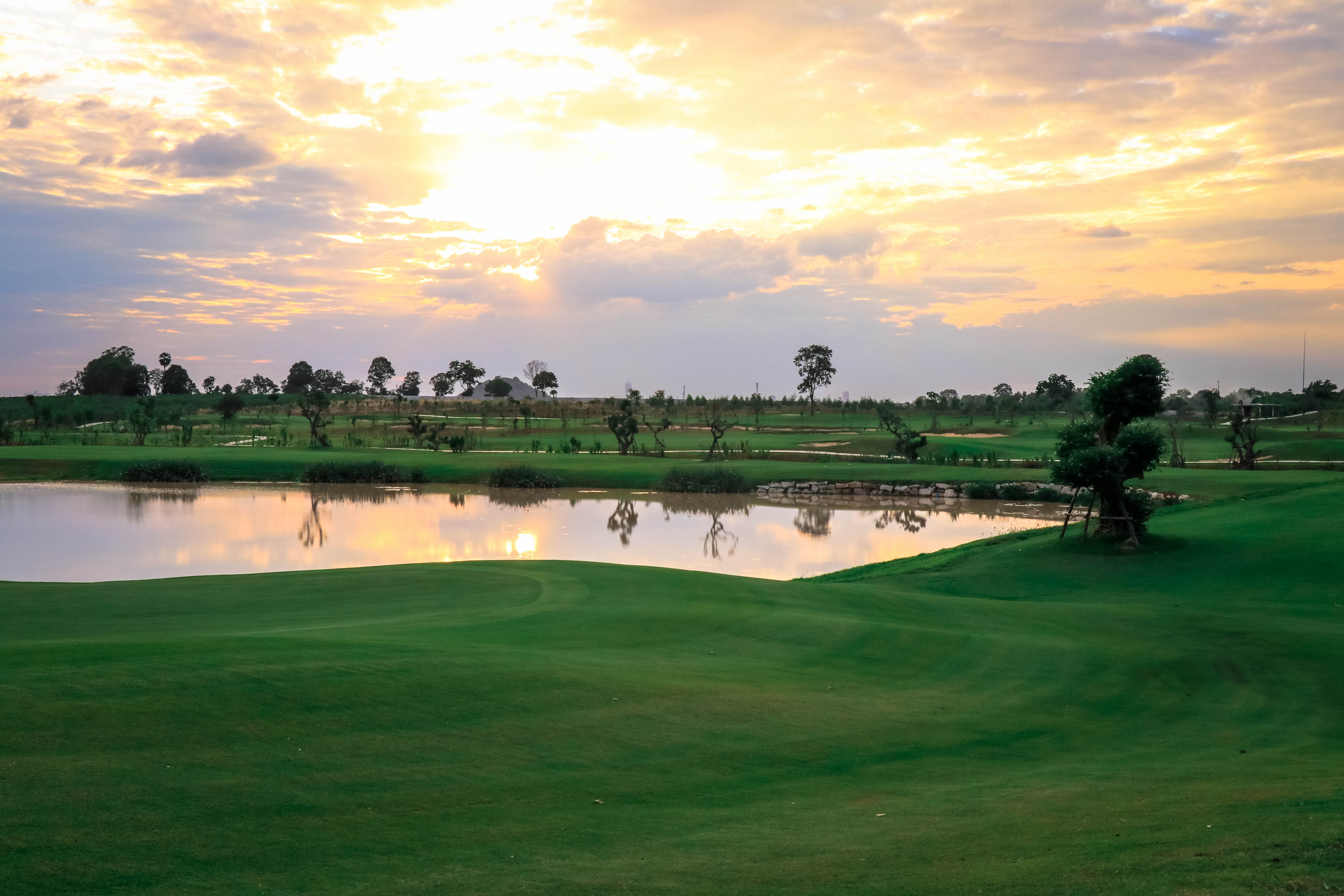 The final three holes are challenging and the No. 18 wraps around the lake to finish in front of another creative and stylish clubhouse of Siam Country Club.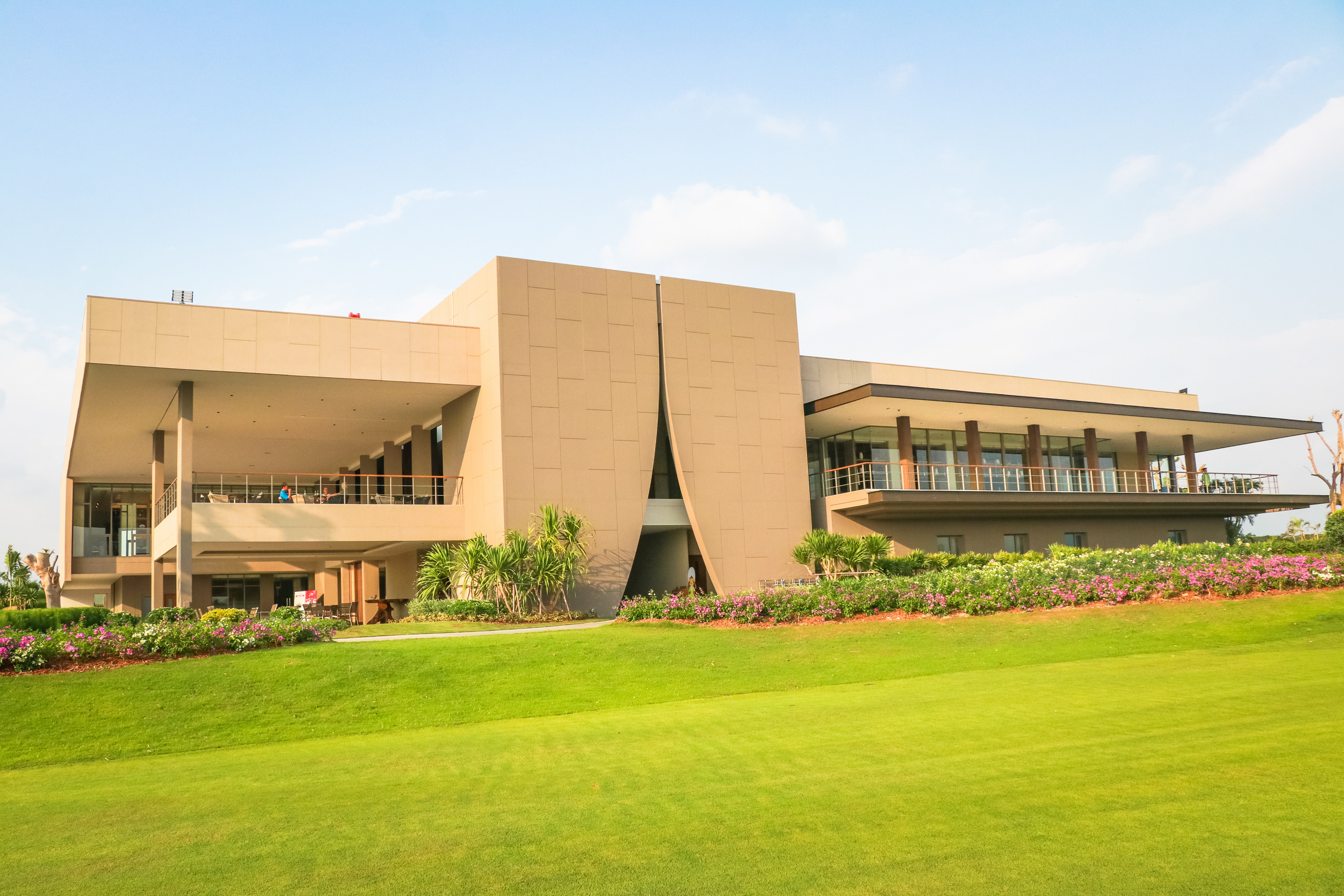 As with all Siam Country Club Pattaya courses, the facilities are top-notch, with a very modern Thai-inspired clubhouse with traditional elements with marble surfaces.
Great Thai Caddies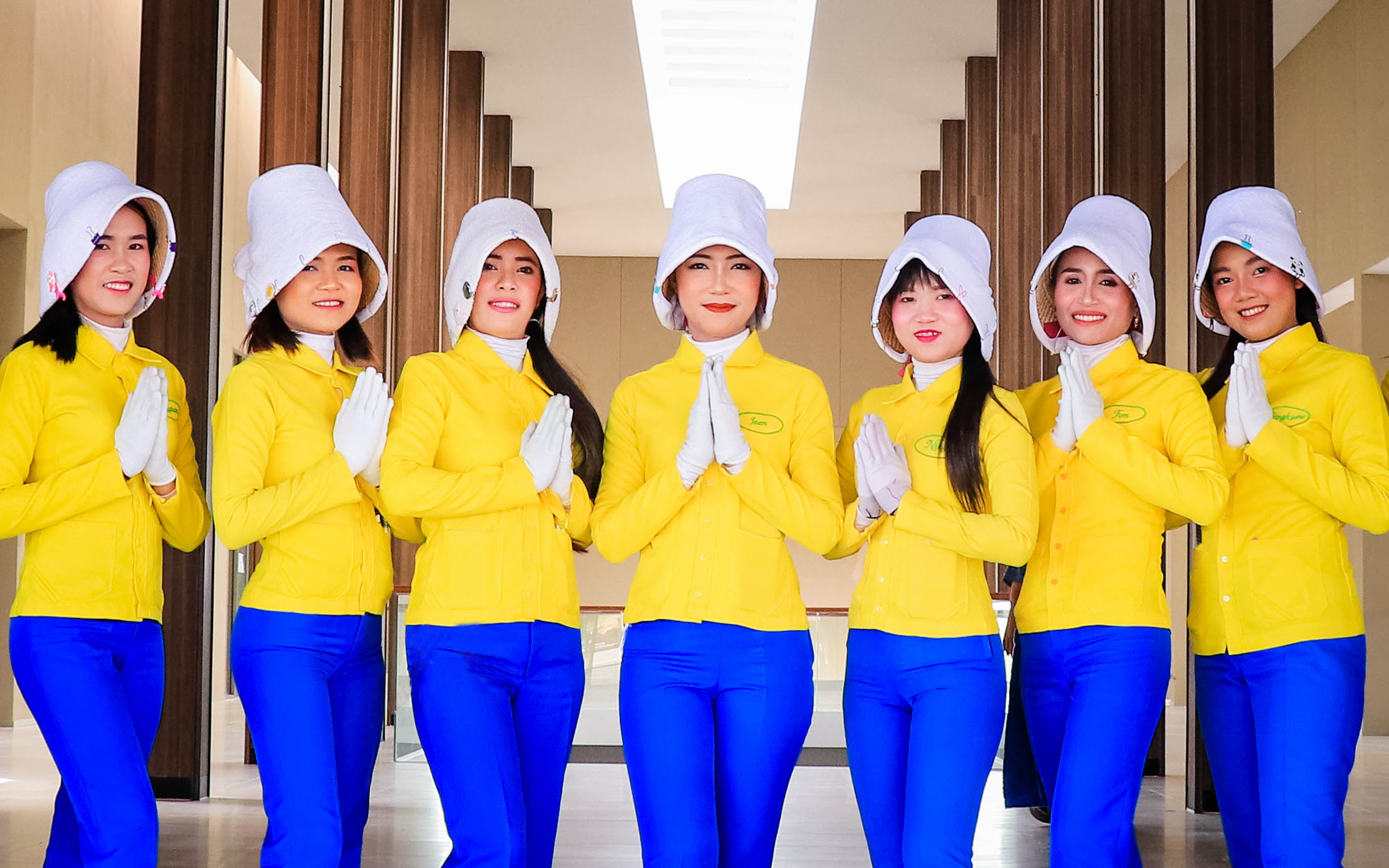 The same can be said of the well-trained caddies in their traditional blue and yellow uniforms.
Although of course, it is early days, the planted pine trees ensure that this currently relatively flattish land will become a more mature parkland course with a few rolling hills too.
Some would say Siam Country Club Rolling Hills offers a more difficult round of golf than its close neighbor, Siam Country Club Waterside, just five minutes down the road.
However, if you are over on a golf holiday it is certainly one of the best golf courses in the surrounding countryside of Pattaya.
So well done to the team at Siam Country Club group.
Other Recent Blogs