With over 260 odd golf courses across Thailand, you really have everything to challenge your game.
From mountain to beachside or inland to city layouts you have it all.
Therefore in this blog, we thought it might be fun the list our top five unique golf courses in Thailand.
Of course with so many to choose maybe you will most likely disagree so do please join in and name your own unique courses.
Here are our selection of the top five unique golf courses in Thailand.
Nikanti Golf Club
This one is the first golf courses in Thailand to provide three times six holes in loops designed by Thai Pirapon Namatra.
Opened in 2014 Pirapon's clever layout has two par 3's, two par 4's, and two par fives all leading back to the clubhouse.
You play through the naturally hilly terrain, locale's naturally rolling terrain, and stunning environment, to create a stellar golf course that combines form with function.
Here the fairways are fairly wide with mounding and several dramatic elevation changes and the greens are fast and undulating.
What makes Nikanti really unique is they offer an all in package to include not only green fee, cart, and well-trained caddies similar to other Thai golf courses, but a full course meal in their 5-star restaurant in their stunning clubhouse.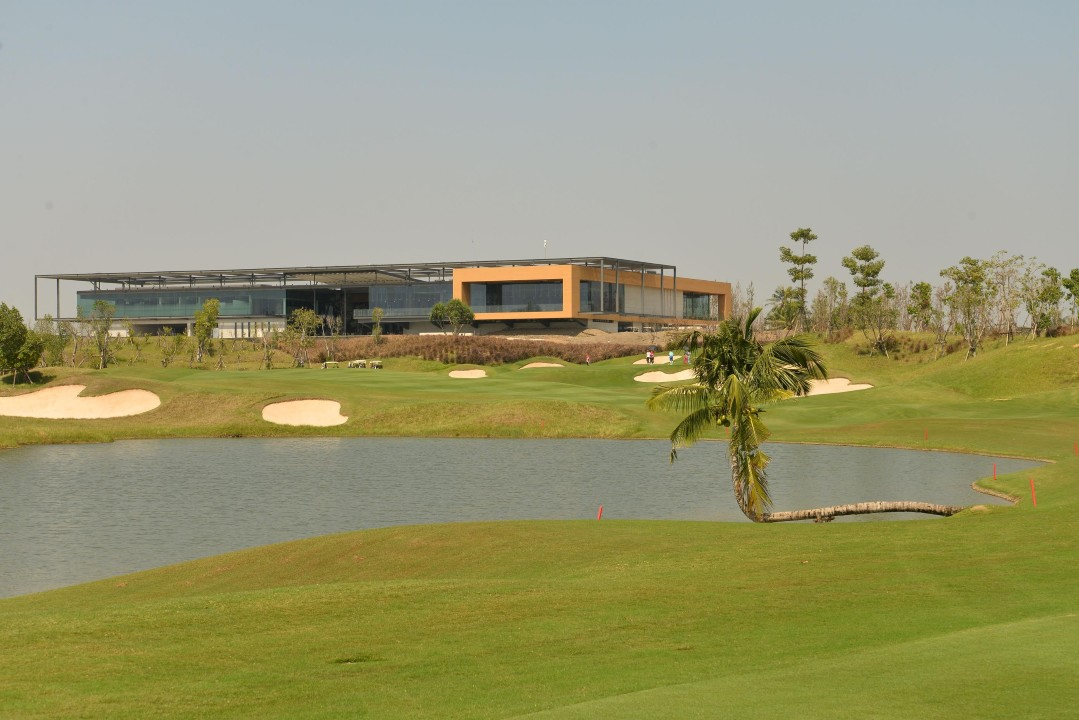 Their clubhouse facilities are like a top hotel and offer a very high-quality service similar in stand to the Thai Country Club.
Definitely one of the best golf courses with a top clubhouse in Asia.
Royal Gems Golf City
Open in 2011 and designed by Ron Garl, Royal Gems Golf City is Asia's first replica layout featuring 18 well know holes from around the world.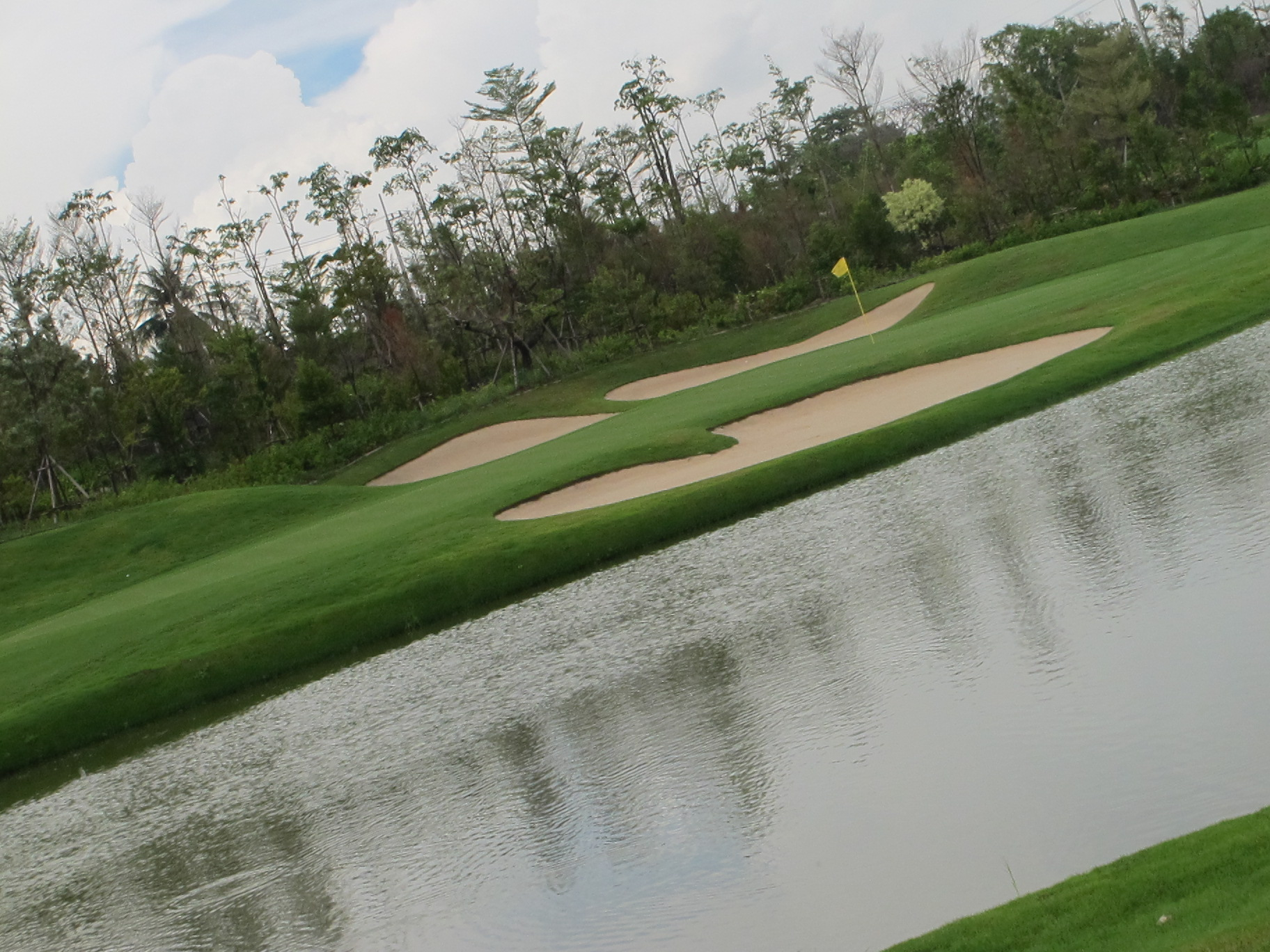 If you are going to play several golf courses in Thailand, you will enjoy the numerous bunkers, undulating fairways, water hazards, and undulating green
The signature hole here is one of all 18 holes of this downtown Bangkok golf club, as all holes here are genuine signature holes.
Shut your eyes and you start your journey and their first hole is the spitting image of Oakmont's hole number 3 even with the church pew bunkers.
Ever wanted to know how frustrating it is to land your ball on the island green at Sawgrass, well you can here.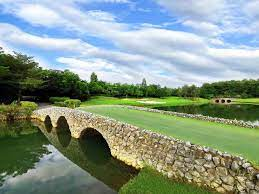 After the first nine holes, the second nine has several replica holes from Augusta National with many Kodak moments here.
A Disneyland experience and very popular with locals and golf vacationers alike, known as the dream arena.
Ballysheer Golf Links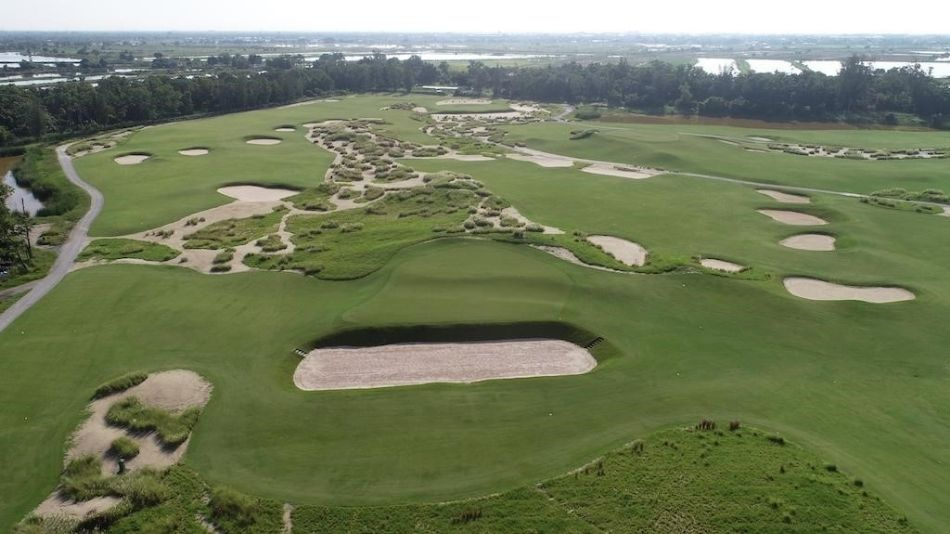 Golf architect Gil Hanse's design for Ballysheer Golf Links has been created on the former Kiarti Thanee course in Bangkok.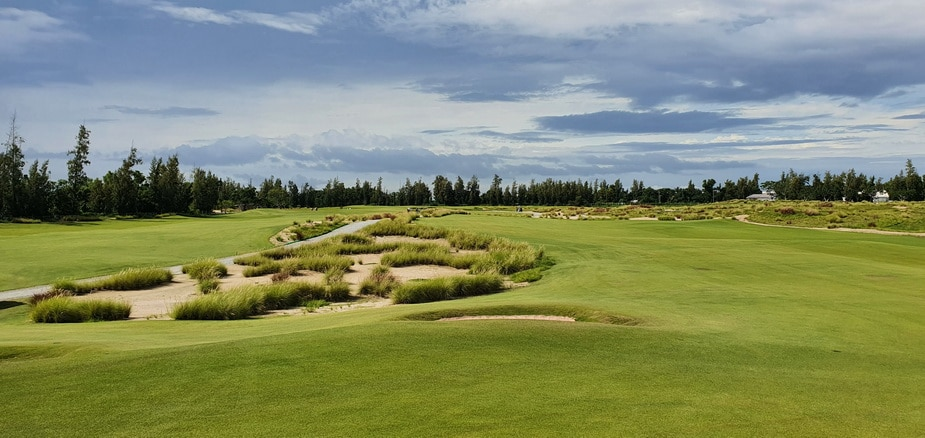 What Gil has achieved has recreated and reinterpreted every template hole from the original Lido, which was built in 1918 and abandoned during World War II.
This is Hanse's homage to the original Charles Blair Macdonald and Seth Raynor's Lido Golf Club, the famous course on Long Island New York.
16 holes of Hanse's version are in the same order as the Long Island links-style course.
Only the second and sixth holes were swapped in the Thai routing, due to constraints inherent to original site boundaries.
Unique for this part of Asia and likely to become one of the best golf courses in town.
Happy Golf Course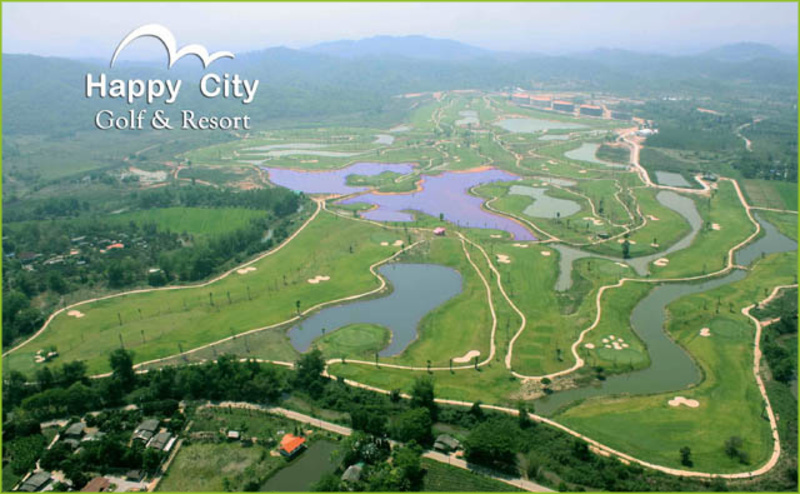 Up in Chiang Rai, they actually have a golf course with not 18 or 27 holes but uniquely 29 holes!
It is in fact the only golf course in the World with 29 holes.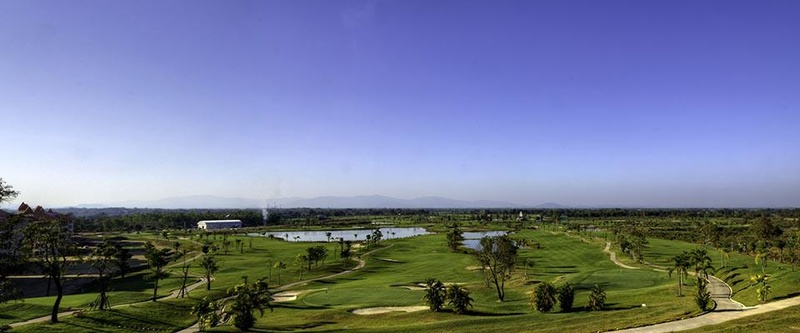 When the local designers built the three 9 hole courses named Lakeside, Mountain Breeze and River, they added two extra holes, unlike most other Thailand top golf courses.
This was to allow the course maintenance team to due course improvements without disturbing play on any of the three courses.
The Happy City Golf & Resort has a 29-hole championship golf course, plus a well-organised PGA-designed practice setup.
They even have a wellness center surrounded by some amazing mountain ranges and river valleys.
Wangjuntr Golf Park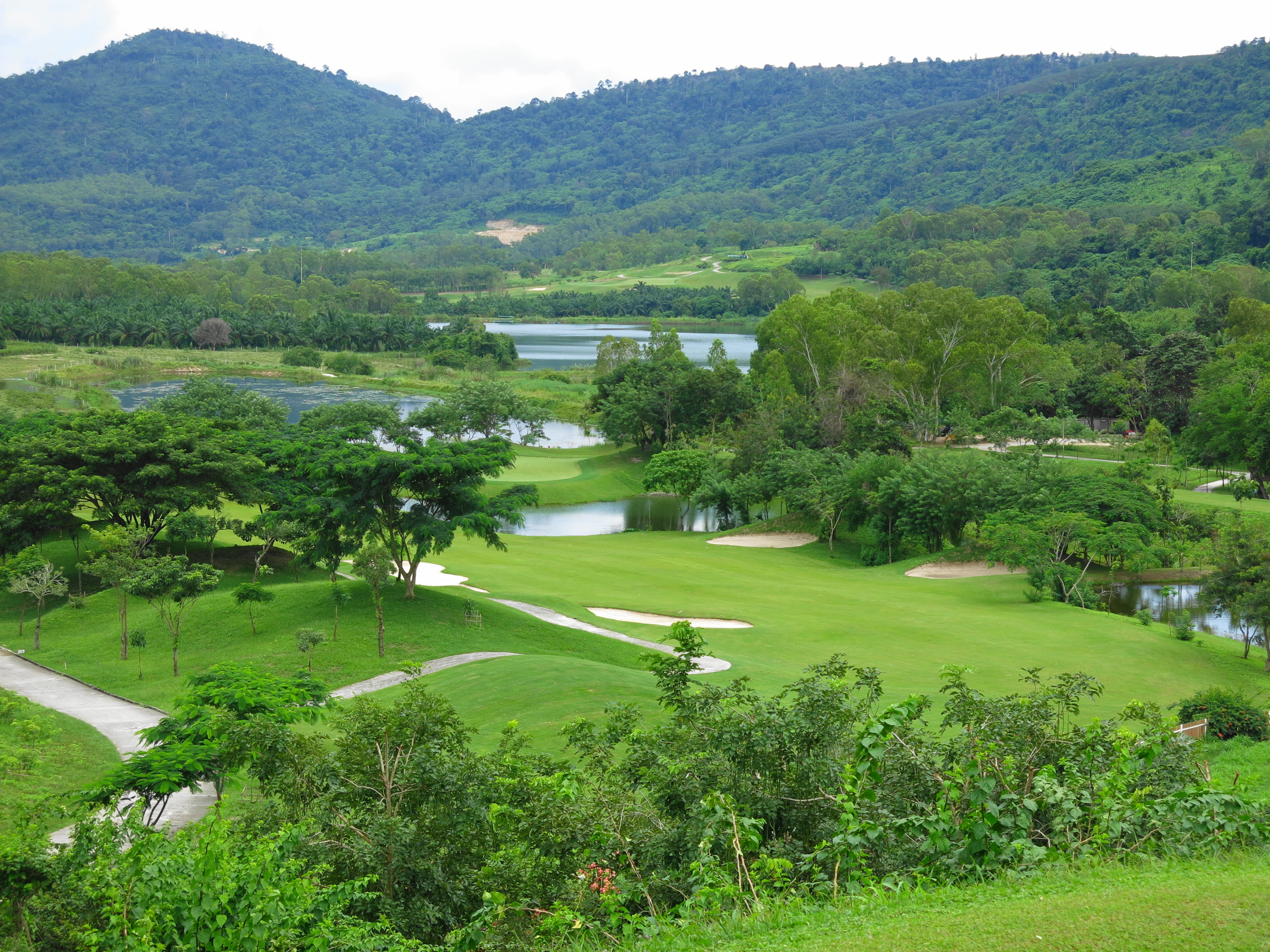 Wangjuntr always amazes golfers especially from overseas when they play one of the three 18-hole courses here, namely Valley, Jungle, and the star attraction the Highland Course.
What makes this mountain course so unique is each hole not only has two greens, but also some unusual features.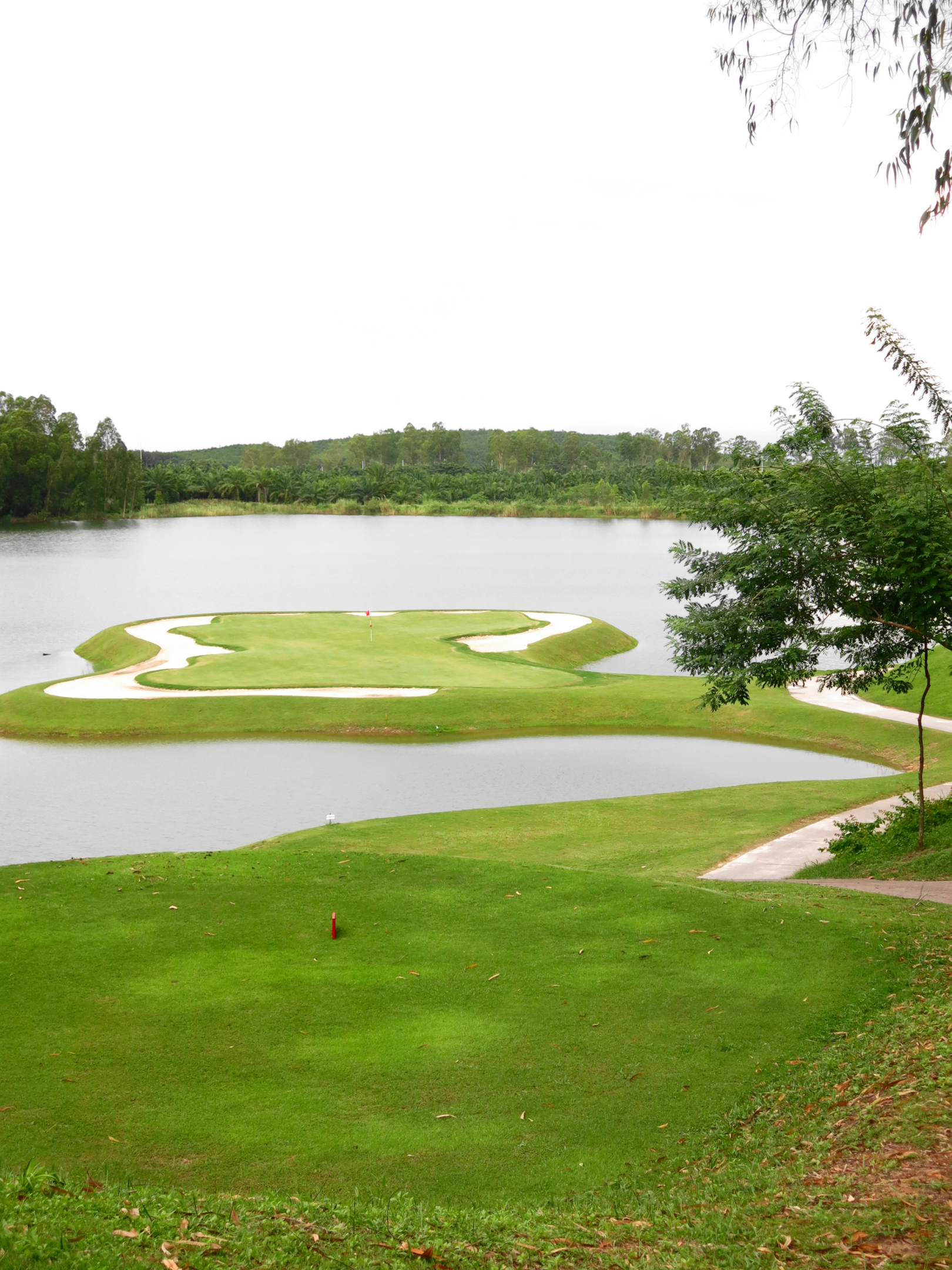 You tee off on top of the drinks kiosk's roof, there are boulders placed in the centre of one green, their par 3 is an island shaped like Thailand and their signature hole is 100 metres above the fairway.
You will certainly need some golf carts for you and your mates here as there are a number of long uphill stretches.
Well worth a visit but don't expect to look at your scorecard much, just have fun.
Conclusion
This is just our take on five unique golf courses in Thailand.
You could add Red Mountain golf club in Phuket for its crazy par 3 17th down an old mine shaft.
Or the floating green at Amata Spring Country Club
Or perhaps Black Mountain Golf Club in Hua Hin for its uphill fairways, or an old golf course like Royal Hua Hin Golf Club.
Even Santiburi Samui Country Club can be added to the unique tracks with some very tight fairways.
We are sure you will want to add your own golf courses too to our current list of unique golf courses in Thailand.
To be honest most golf courses among the 260 Thailand top Golf Courses can be challenging and most have something unique to offer
Other Recent Blogs