If you are planning a golf vacation in Thailand then remember to include a trip up north to Chiang Mai.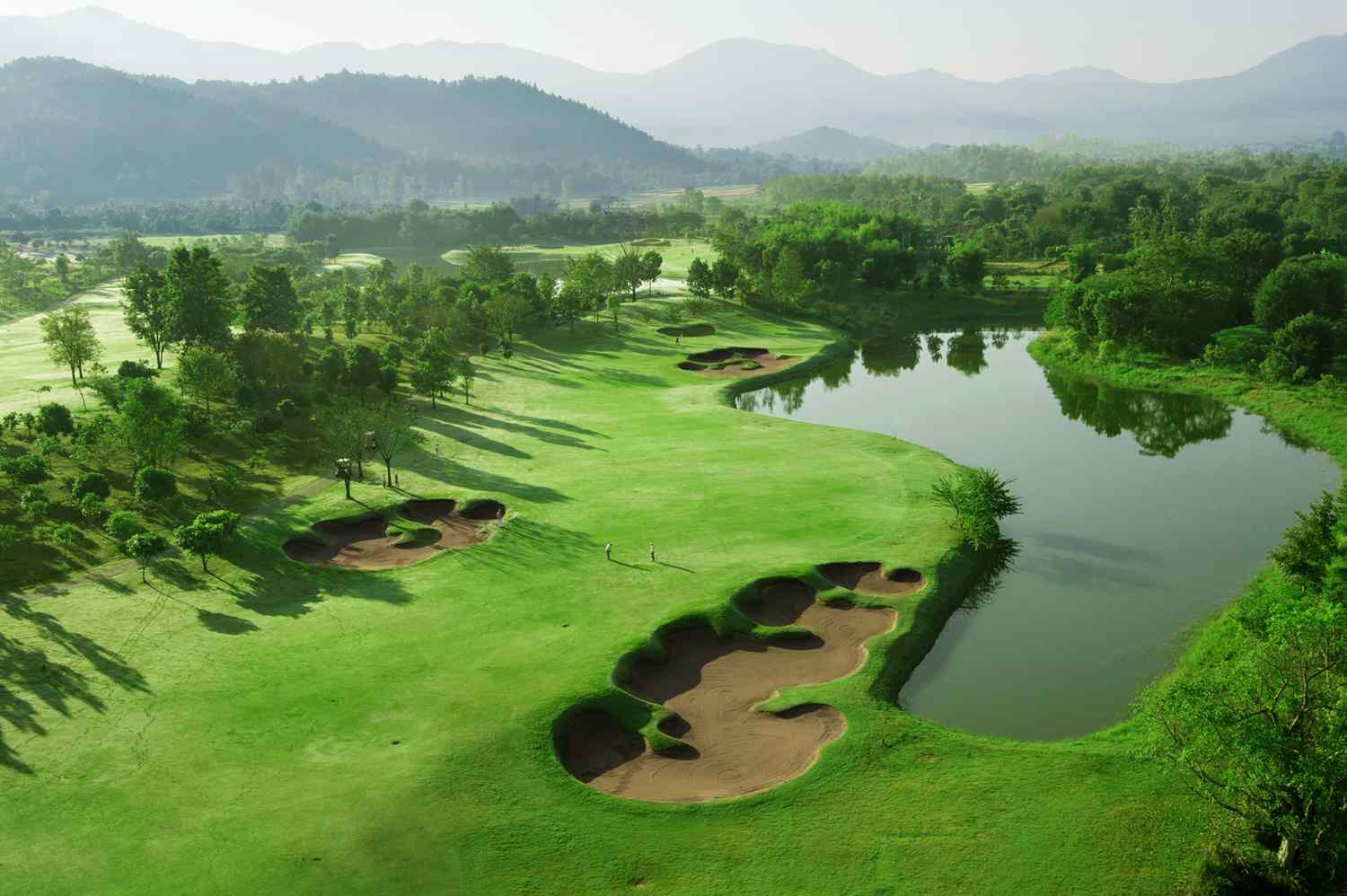 The Chiang Mai Highland Golf Resort is located around 45 minutes east of the city of Chiang Mai and has been winning many fans since it opened in 2005.
Their 27 holes were designed by Schmidt and Curley who created other golf courses including the iconic Siam CC.
Here they have created a par 72 / 36 layout running at 7,003 yards and 3,601 yards depending on what two 9-hole loops you play.
Valley, Highlands, and Mountain Courses
The three courses are named Valley (A), Highland (B), and Mountain (C).
Originally they opened courses A and B in 2005 and then in 2015 Schmidt returned to add Mountain (Course C 3,522 yds) creating more challenges to an already spectacular golfing experience.
Over 130 deep bunkers
The course is a fair challenge for all levels and offers players a choice of five tee boxes, and features paspalum fairways and Tiff Eagle greens.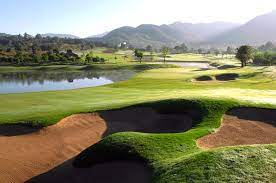 The bunker styles are typical of a Schmidt-Curley design, deep and severely penalizing to the errant shots.
But beautiful to the golfer's eye especially early in the morning and late in the afternoon.
There are apparently over 130 bunkers dotted around the 27 holes, many with high front edges.
The undulating greens are fast and can sometimes run at 10 on the Stimp metre.
Stunning location in the Mountains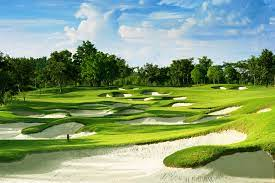 Apart from being a very well-maintained course with masses of challenging holes and many deep bunkers, the star attraction has to be the stunning location.
If you are used to playing on European or American tracks, then Chiangmai highlands golf with its magnificent views will blow your mind away.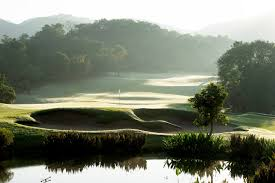 If you have an early tee time then you will enjoy the early morning mist as the sun rises and creates shadows across the fairways.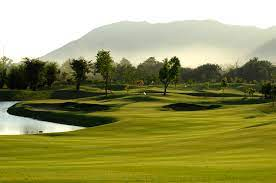 This course was built around a mountain and the famous Doi Suthep temple and the atmosphere is very peaceful as you are deep in the Thai countryside here.
If you have a later tee time then enjoy the sunsets and sometimes the smells of a farmer burning his wood. If you don't come away with a few great photos it will be unusual.
Enjoy playing in the countryside
The golf course was named Best New Golf Course in Asia in 2007 by Asian Golf Monthly.
Many greens here slope away from the fairway putting more emphasis on strategy and local knowledge. Championship golf at its best.
The Valley course offers a fairly easy downhill hole starting hole with amazing views across the entire course.
Certainly slightly flatter than the other two layouts it still makes up for some well-placed obstacles such as a few well-placed bunkers.
The original 18th a short downhill par 5 finishing up by the clubhouse, is a standout hole, with a river crossing the fairway and greenside bunkers.
Your approach shot will need to be spot on to hit the green.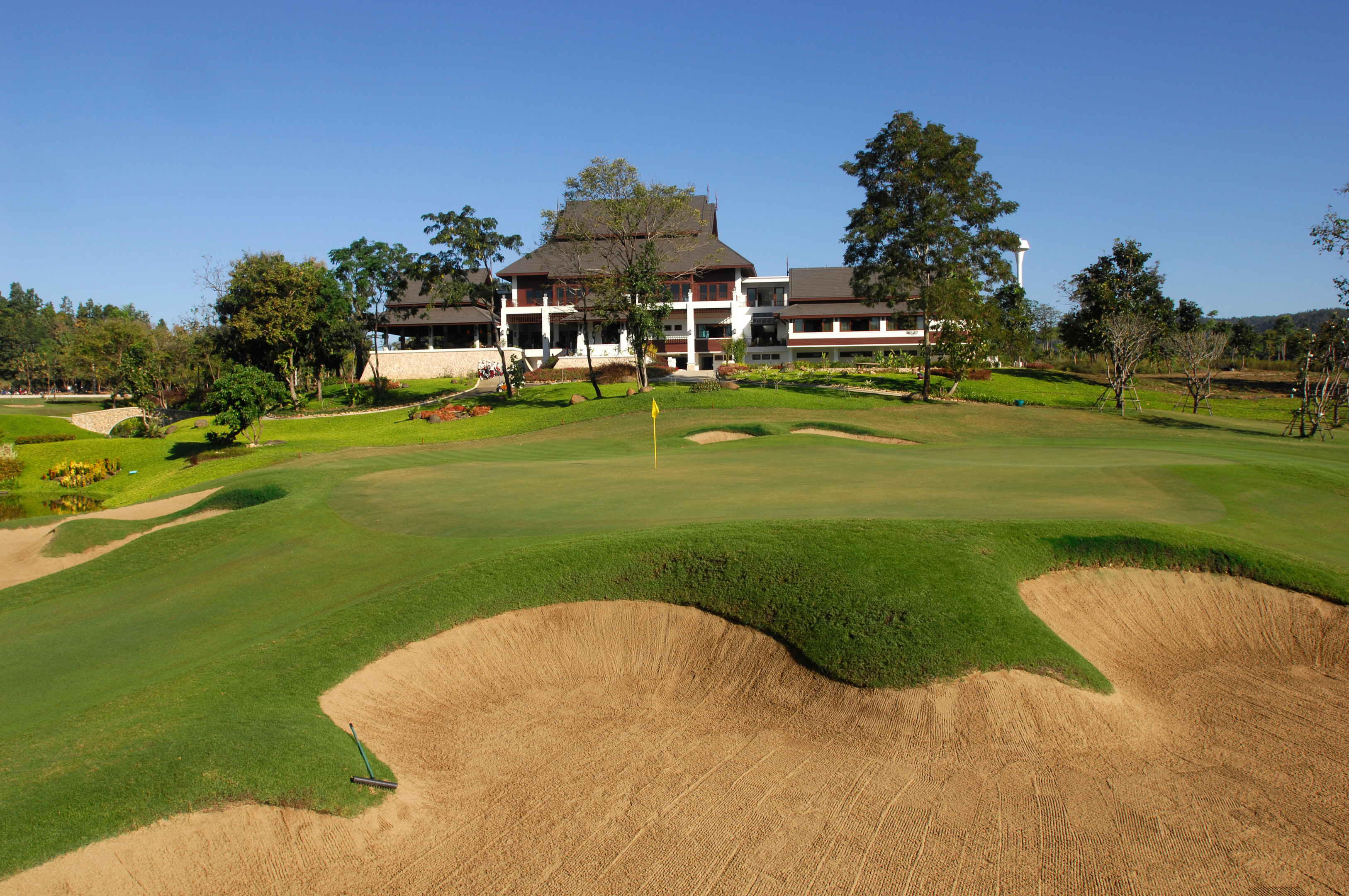 Both Highlands and Mountain golf courses have several sloping fairways and some tricky undulating greens with some additional massive bunkers to conquer.
The course certainly is worthy of the several golf magazine awards that have been bestowed on the club.
Overall it is a fantastic experience and with the mist hovering over the course, also a photographer's paradise.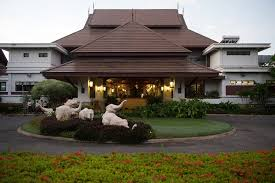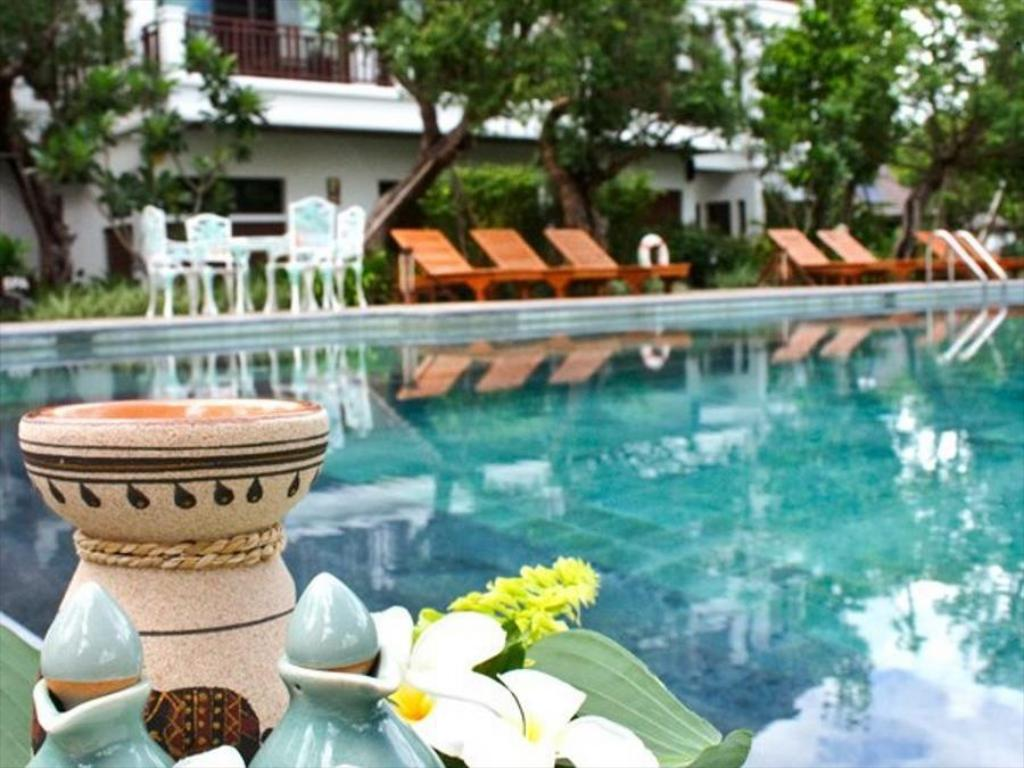 The facilities are excellent and very Thai and offer a great place to chill after your round.
The clubhouse has air conditioning restaurants, with one being a large open-air restaurant on the terrace, serving breakfast lunch, and dinner overlooking the 18 hole. Great dining options!
They also have a spa offering Thai massage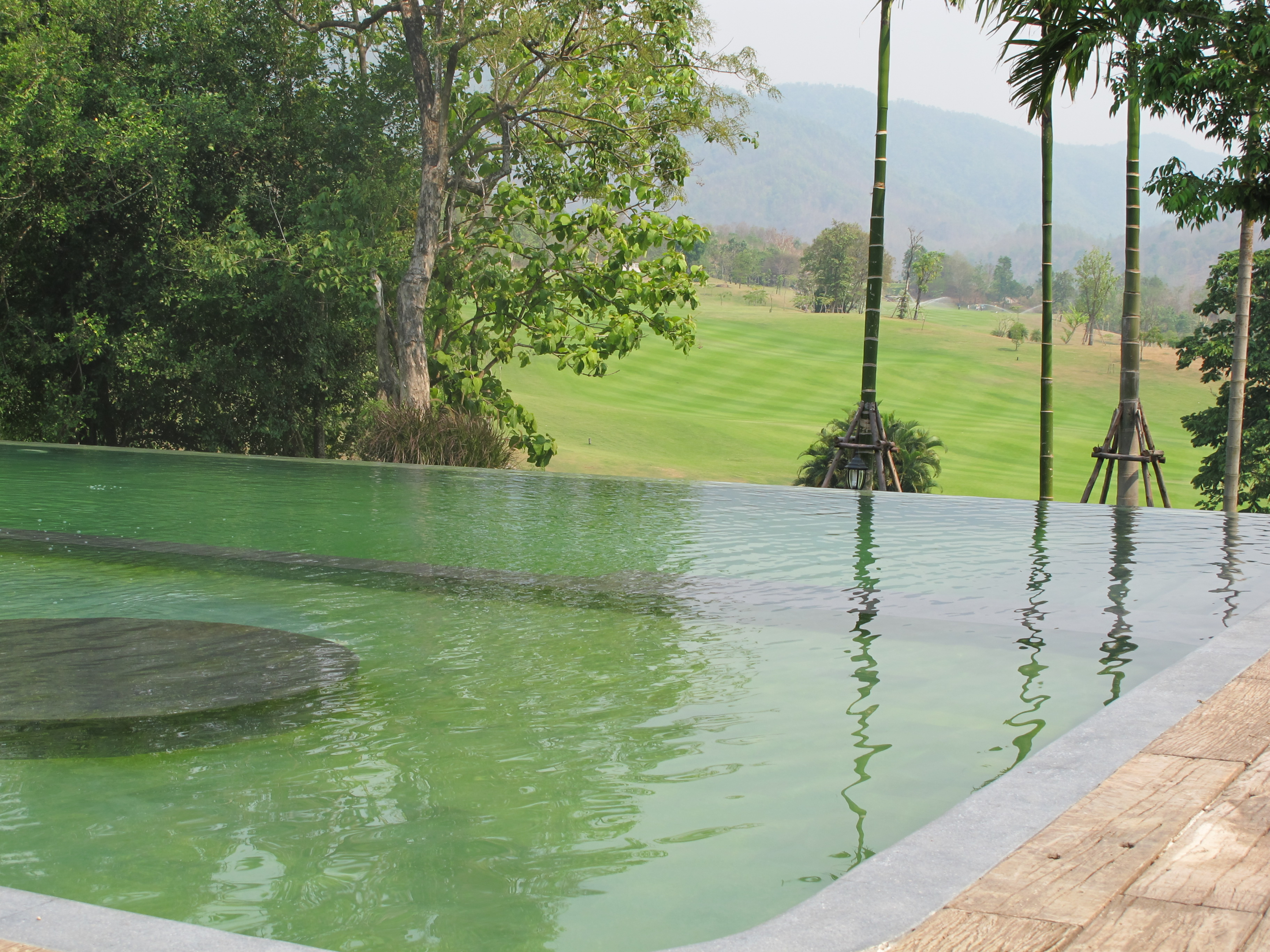 They also offer accommodation there with a resort villa or two, but it can be a bit quiet in the evening.
Probably best to stay in a hotel in the city.
Of all of the other Chiang Mai golf courses in the area, the Chiang Mai Highlands golf and spa resort is definitely worth playing and is top in Thailand for challenging golf, its excellent condition, and of course it's spectacular setting.
Hard to beat any other golf course in the area, and whether you are a resident ex-pat golfer or a golf vacationer taking a golf holiday, the Chiang Mai Highlands also has a superbly maintained practice facility with a short game practice area and several practice greens too.
Other Recent Blogs