Playing the 18 holes here at the Toscana Valley Country Club in the beautiful Khao Yai National Park and you could think you were in an Italian village.
Toscana Valley is a massive development located right in the heart of the Khao Yai national park about two and a half hours drive north of Bangkok.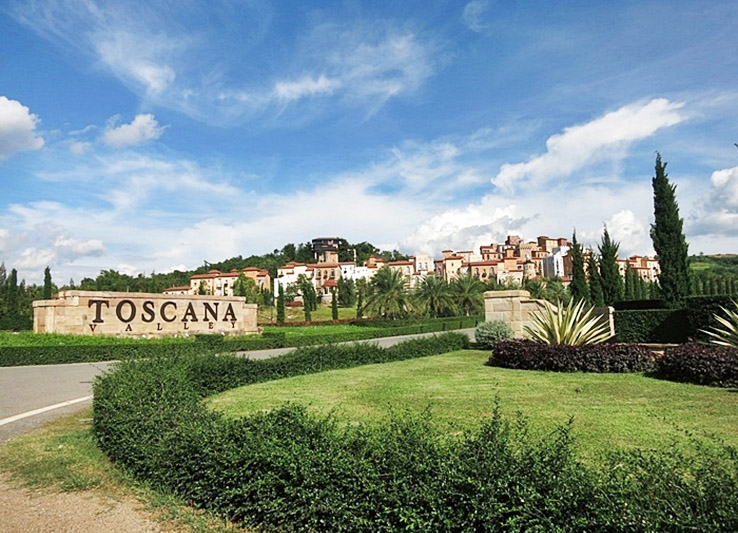 This unique development includes many Italian-style villas, restaurants and hotels, and even an open-air theatre all surrounding the golf course.
Safe for a few palm trees you could be playing a round of golf in a Tuscany valley in Italy.
This 18-hole golf course was designed in 2009 by American Bob McFarland and is a challenging par 72 7,007 yard layout.
The front nine starts at an elevated tee in front of the clubhouse however the remaining front nine holes are relatively flat.
Water comes into play here and some tee boxes are on pontoons suspended over the water.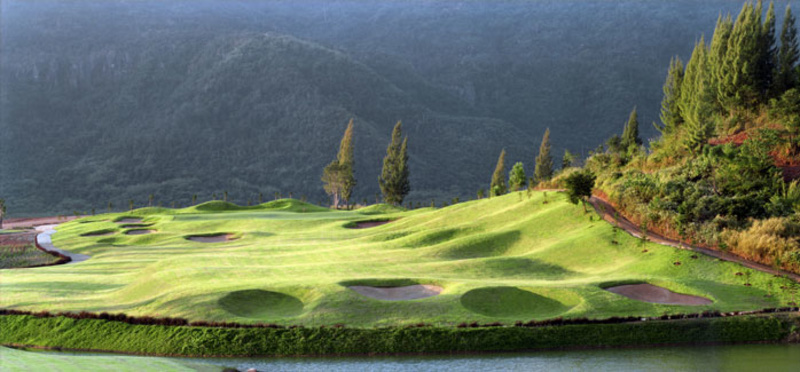 The back nine is a lot hillier with sloping fairways, many bunkers, several doglegs, and raised undulating greens.
One hole even has the leaning tower of Pisa as its backdrop.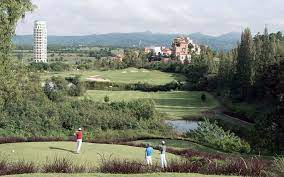 It is actually one of the resort's four hotels. Worth a photo here.
The golf course was built as a private club for the use of the owners of the many properties on the development.
These days as many golfers like to stay at the resort's fine hotels for a holiday, and it is possible to ring ahead and make a reservation date via the golf club.
Millionaires golf
It is still millionaires golf as the golf course is never that busy.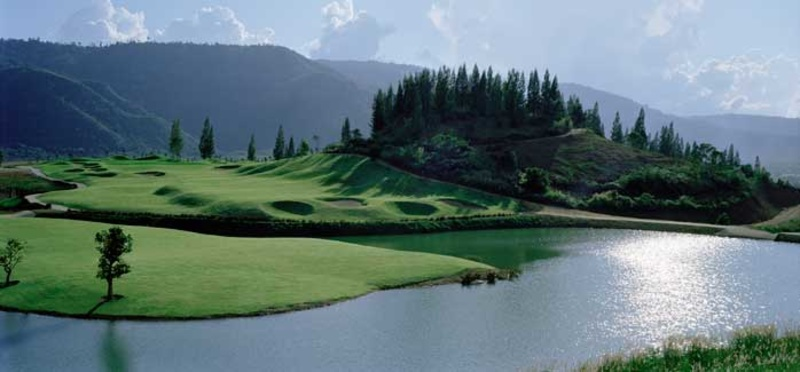 Bob McFarland has cleverly used the Toscana valley's severe contours with a water hazard, a wide fairway or two, and a tricky green or 18 of them that will challenge your scorecard.
Sometimes the pin placements are fairly difficult but you can still get close to getting an occasional birdie.
Toscana Valley Country Club has an excellent clubhouse serving great breakfasts and authentic Italian dishes so it is worth a stop there before or after your round.
If you like playing unusual courses which are also fun then this Khao Yai world heritage site masterpiece is well worth the visit.
Other Recent Blogs